10/07/14 Workshop: Advanced Sales and Marketing Techniques

Tuesday, October 7, 2014 from 6:00 PM to 9:00 PM (PDT)
Event Details
Event details: http://www.everycircle.com/en/events/2014oct07seminar  Rev 10/07/14, 9:30am
every

Circle

.com cordially invites you...
Workshop:
Advanced Sales and
Marketing Techniques
Tue. October 7, 2014, 6-9pm
Pacific Workplaces
111 N. Market St, Tower 2, Ste 300, Downtown San Jose
Learn new skills to help grow and improve your business or career.
Experience 5-star hospitality, meet your next clients, and network with decision-makers, executives, entrepreneurs, business owners, and professionals.
Agenda:
6:00-6:15pm Networking
6:15-8:30pm Workshop, Q&A
8:30-9:00pm Networking


Hosted by
 everyCircle.com
     Connecting Circles of Influence
     (formerly infoBayArea.com)
---
RSVP TODAY! 
Tue. October 7  http://2014oct07seminar.eventbrite.com
  Early Bird: $10 (by 11pm Oct 6)
  Advance:   $15 (by 4pm Oct 7)
  Door:         $20 (cash or check)

PLEASE NOTE: We have another presenter. See below.
Our original presenter George Parrish got sick with the flu yesterday evening. 
In collaboration,
Cesar Plata, 408 239-9006c, cplata@everyCircle.com
---
Workshop

Marketing No-No`s, Sales Rep Obstacles and More
In this interactive session we will cover how to improve your sales cycle by 50% and conversation rate by 25% with this innovative sales training.  We will also cover tactical marketing to get your team moving forward and strategic marketing to get them the highest ROI on your marketing investment possible.
We are going to look at a number of scenarios presently that sales needs to navigate in today`s marketplace.  Where are the opportunities?  What are the obstacles needed to overcome to get to  those opportunities?  How does one get to the decision-maker?
Once there, what do you say?  How do you seal the deal? 
In addition, I`ll be looking at insights surrounding  Why Sales?  What motivates Us? What is the revenue generators value to the Enterprise?
---
About the Presenter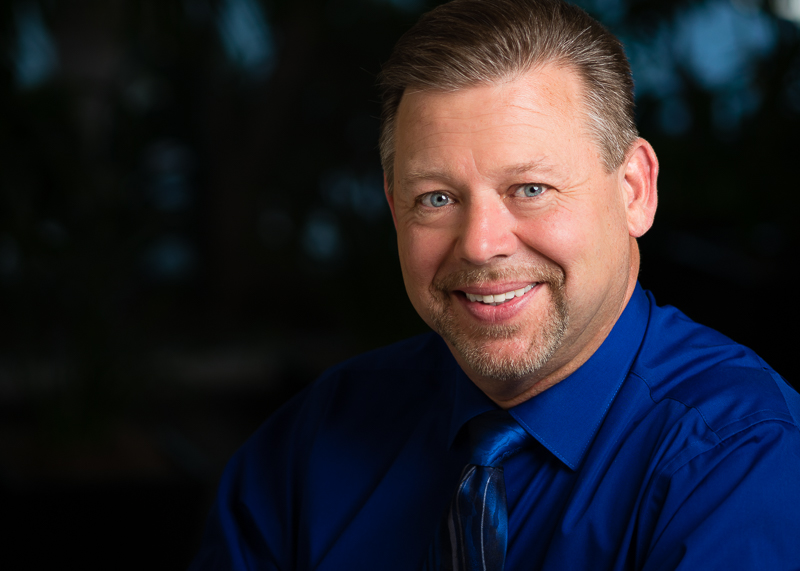 Joe Siecinski helps businesses get more customers and make more money. He has 3 decades of accomplish-laden experience and has helped over 2000 companies worldwide to improve their lives and businesses. Joe owned the P & L for a $250 million global business organization where he consistently drove his group to exceed sales and profit goals. He owned the relationships with over 1500 businesses and personally conducted over 2,000 face-to-face sales calls.
He has a B.S. in Engineering, M.B.A. in Marketing, Certified Business Coach, Best Selling Author, Speaker and NLP Practitioner. He sees abundance everywhere, comes from a place of generosity of spirit, and channels that energy helping his clients to thrive. 
ActionCOACH of Santa Clara is a corporation specifically focused on small to mid sized business. Our mission is to improve the lives and businesses of everyone we interact with personally and professionally. We position our services as: On one side you have SCORE and the Other side Deloitte. For everything in between, you have ActionCOACH of Santa Clara. By offering Business Services focused at improving Time, Team and Money. We utilize proven systems, tools, and processes and have a broad range of services to meet any budget.
"My goal is to have a positive effect on every person and business I come in contact with. I will help any business owner who asks for help. I will use my experience, proven systems, tools, processes, and any other resources to guide business owners to get more of what they wanted when they started their business. My clients learn to run their business, not work in the business. We will plan and execute the tactics to reach your goals. Our businesses support our lives; they are not our lives. I have the passion, vision, and tenacity to help business owners spend less time working IN their business and more time working ON their business. I guarantee it. If you cannot pay my fee with the programs we implement, there is no fee. Guaranteed!" ~Joe Siecinski
---
Our original presenter got sick with the flu and regrettably will not attend today.

George Parrish has 20+ years` experience in IT sales, which have enabled him to work with Fortune 100, 500 and 1000 companies, as well as many in the SMB marketplace. His experience is varied and wide in terms of Hardware, Software and Services Solutions including, but not limited to ERP, ECM, Mainframe Software Solutions, Virtualization, Cloud Computing, Telecom and Check 21 Processing Solutions. He has been worked with entrepreneurs, startups, singers and writers in the media communications industry: assisting with the basics of business planning and exposing them to VC capitalization and Angel Seed Funding for their projects as well as helping to move those projects to market. Also, fulfilling Public Speaking engagements in and outside the Bay Area.

Specialties: IP Issues, Business Models, Website Development, Social Media and Links to Social Media, Business Development, Angel and VC Funding, Public Sector Sales, Branding. Healthcare, Financial and Financial Services Software Sales.

Public Speaking/Lecturer:  Networking A-Z, Business Interaction

4th Quarter/1st Quarter Networking--The Time is Now!

If you are not passionate about helping others, both personally and professionally, we are not going to see eye-to-eye about much in this life!
LinkedIn Profile

---
Pay It Forward - Invite Others - Be The Connector
A Simple and Powerful Paradigm: Be the change you wish to see in the world.
Your clients and friends are your best ambassadors. They can help you meet more people effectively and successfully than you can by yourself.

Leverage - Power of Third Party Referrals: Create your Power Team, introduce your clients to their NEXT clients, and promote each others` businesses! Strangers will generally believe and trust a referral much more and sooner then they will believe you (human nature).

Our Mixer is Your Mixer: It is in your best interests to invite others to attend YOUR everyCircle mixer. Please email others and give your business top billing: 
    Your Name and everyCircle.com cordially invite you...

Law of Attraction: Benefits are tremendous - It will pay you back tenfold!
    Learn More   Earn Money for Referrals
---
About Pacific Workplaces

www.pbcoffices.com Pacific Business Centers (PBC) is the Bay Area's premier provider of professional office space leasing and support services for small businesses, startups, and branch offices. Business centers, also known as Executive Suites or Serviced Offices, provide immediate office availability with professional staff to answer your company`s telephone and provide administrative support and clerical services as needed. Read more
When & Where

Pacific Workplaces
111 N. Market St
Tower 2, Ste 300
San Jose, CA 95113


Tuesday, October 7, 2014 from 6:00 PM to 9:00 PM (PDT)
Add to my calendar
Organizer
everyCircle.com
Connecting Circles of Influence

Provide More Value for Your Business...

• Collaborate with Peers
• Meet Clients
• Build Your Reputation
• Leverage Your Business
• Create Alliances
• Generate Revenues...

CONNECT
The Best Business is Personal Business
• A portal designed for executives, decision-makers, professionals, business owners, and community leaders to network, earn revenues, and share information and resources

• Wide array of events, customizable applications, databases, features, and services:
   - B2B Service Providers, Professional Profiles, Business Directory, Calendar of Events,
   - Virtual Store, Job Listings, Discounts / Offers, Forums, Volunteer Opportunities,
   - Business Networking Expos and Mixers, Mastermind Groups, Seminars and Workshops
   - Advertising and Event Sponsorship Opportunities, and much more...

• Online platform for professional organizations to create their own custom online communities:
   - Provide More Value for Your Clients and Members
   - Expand Your Network and Grow Your Membership
   - Grow Brand Awareness, Earn Revenues, and Save Money Too!
Contact: Cesar Plata, Founder
408 352-5932, cplata@everyCircle.com