Running in the Cloud Virtual 5k | Part of the 2020 MiBRS Schedule
About this Event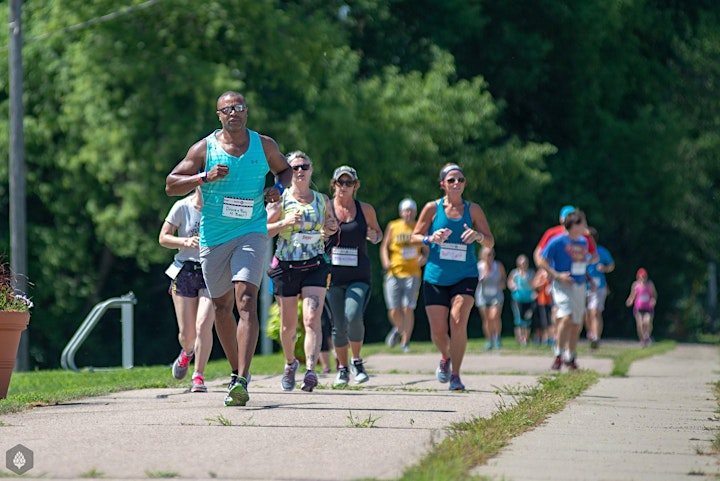 We are the Michigan Brewery Running Series and we run for beer!
While we might not be able to come together in person at this time, nothing can stop us from supporting our local communities. Our mission is to be active, have fun, and give back - that can be accomplished in many ways.
Join us for our first virtual event - register here to join in the fun!
All registered participants will be invited to join us in a set of Active Challenges, like: run/walk a 5k, complete three run/walks during a week, or try a new route to complete a 5k. Complete all three challenges and you will receive a unique TagaBrew tag!
Here's how it works:
Register for this event and follow the instructions to join our Michigan Brewery Running Series club on Strava (Running in the Cloud).
Keep an eye out for an email from us with information about each challenge.
Commit to the challenge via Strava. Record your run, walk, or stroll, and then send or tag us in a post-challenge picture to record your finish!
You will get to see the routes other participants are taking, stay motivated and active during the time apart from our running friends, be a part of our virtual running community, and help us to continue to give back to our local nonprofit partners!
What's included?! All participants receive:
A $5 gift card to a local brewery for each challenge registered for and completed
A wooden medal (2 different designs) or BibBoard pins for each challenge registered for and completed
Your chance to win sweet prizes, like Brewery Running Series merchandise or a growler - drawings for the participants of that week's challenge held on Saturday of that week at noon We will announce winners on Facebook, Instagram, and Strava, as well as email the winners directly with instructions for how to redeem their prize. Any registered participant who completes any of the challenges is automatically entered to win.
Unique TagaBrew Tag for those that complete all three challenges
And more!
We are all about being active, having fun and giving back to our local community. Since our inaugural event (the Brewery Running Series was founded in Minnesota in 2012), we have been able to donate over $160,000 back to local nonprofits. This event will add to that tally! 10% of all proceeds goes directly to CASA STEM Travel a local organization that helps to pay for students' STEM field trip travels. So not only do you get to a little exercise and enjoy a great beer, you are contributing to our awesome community!
Sign up today!
Important details:
This is our first virtual event
This is an untimed, 5k-ish fun-run. All levels of walkers, runners and joggers are welcome.
This is an open course, meaning roads will NOT be closed. You are responsible for obeying all traffic laws and regulations.
Keep an eye out - we will send you all final event details via email the week of this event and share anything else you might need to know.
Questions? Contact us at catherine@breweryrunningseries.com
Cheers to beers! We'll see you out there in the cloud!