Sales Have Ended
Ticket sales have ended
Thank you! Gracias! #10000Mamacitas
Sales Have Ended
Ticket sales have ended
Thank you! Gracias! #10000Mamacitas
Join Latina Surge National's #10000Mamacitas Virtual Event - Thur., April 15th at 1pm (PT)/ 4pm (EST) with 100 Hispanic Women & MyJane Inc.
About this event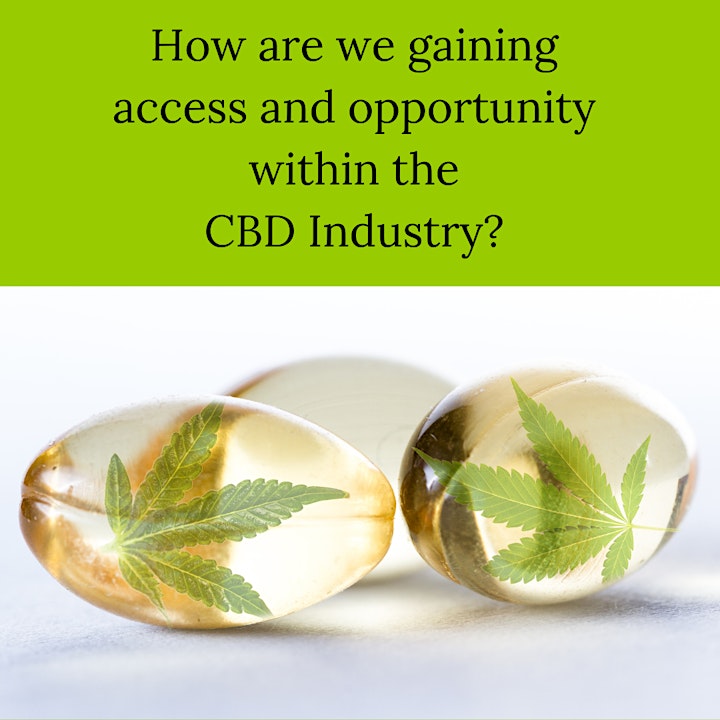 UPDATE:
A Message from Events@LatinaSurge.org:
Thank you for registering for our complimentary #10000MamacitasCBD VIRTUAL Heath, Wellness and Beauty CBD Industry Event taking place on Thusday, April 15th from 1pm (PST)/4pm (EST) to 2pm(PST)/5pm(EST).
The event will be recorded; participants must register to gain access to the event and recording links which will be sent to you via your Eventbrite registered email address, and a follow up email with recording.
All are welcome as this is a fully inclusive event!
#10000MamacitasCBD
Coming together with our collective VOICE and VISION to help shape the comprehensive Latinx economic and societal recovery. Our goal is to actively engage to close gaps in gender and racial equality.
The Latina Surge National #10000MamacitasCBD event is a trademarked (TM) virtual event.
El evento virtual Latina Surge National #10000Mamacitas se llevará a cabo a la 1 p.m.(PST), el jueves 15 de abril.
Event Contact Person: Ema French, MyJane Inc. ema@myjane.com
Topics:
Career Options/Work-Life Balance
CBD Education
Community Impact/Social Justice
Access to CBD Health & Wellness Trends
Human Trafficking/Violence Against Women
Equal pay (45% Differential!)
Wealth Generation
Small Business & Private Label Opportunities
#10000Mamacitas features:
We offer this 2021 Health, Wellness & Beauty CBD Industry Event to create a path to participation and access to the emerging CBD industry for multicultural women. 
Sponsors welcome. Provide Company or Org Logo for our #10000Mamacitas webpage, the Latina Surge National website and tagging on all official social media posts by #10000Mamacitas. Fifty percent (50%) of all proceeds to be donated to Latina Surge National and 100 Hispanic Women scholarship funds/community charities.
Participation of first 30 registrants of MyJane workshop to receive complimentary gift box with sample products. Additional offers from CBD Health, Wellness & Beauty leaders such as Aqueous Wellness, Red Belly Honey, Mantramask & Lux Beauty Club.
To learn more about participating CBD companies and additional gifts and offers, visit www.10000mamacitas.com
Disclosure: The #10000Mamacitas event, content and logo are Trade Mark protected (TM). Latina Surge National (TM) reserves all rights to the information presented at this #10000Mamacitas in partnership with 100 Hispanic Women National (TM), MyJane Inc. and its formal partners. Explicit permission is required to share any information from the #10000Mamacitas program and event. Please be advised that basic attendee information (name, address, email) will be shared with our partners. Any presentation and/or reference materials and follow-up will also be sent electronically to attendees and/or posted to www.10000mamacitas.com
Release: By registering and/or attending you hereby grant to Latina Surge National, its partners, sponsors, affiliates, subsidiaries, franchisees, advertising and promotional agencies, and their agents and representatives (collectively, "10000Mamacitas"), the irrevocable, unrestricted worldwide right to use, publish, display, broadcast, edit, modify and distribute materials bearing your name, voice, image, likeness, statements attributable to you, and/or any other identifiable representation of yourself ("Your Likeness") in connection with #10000Mamacitas ("Event"). These materials may appear in any form, style, color or medium whatsoever now known or later developed (including, without limitation, photographs, videotapes, films, sound recordings, software, drawings, prints, broadcast, internet and electronic media). You agree that all materials containing Your Likeness in connection with the Event shall be and remain the sole and exclusive property of Latina Surge National, and you hereby assign any right you may have acquired in or to such materials to #10000Mamacitas. You hereby release and forever discharge Latina Surge National from any and all claims, liabilities and damages relating to the use of Your Likeness. You hereby waive any right you may have to inspect or approve the finished materials or any part or element thereof that incorporates Your Likeness in connection with the Event. You agree to release Latina Surge from liability for any injury, harm, damage, personal or otherwise, demands, causes of action, liability, cost or expense whatsoever that you may suffer, directly or indirectly, from you participation in this Event. By registering, partnering and/or volunteering for this Event, you have agreed to the above in consideration of the opportunity given to you by Latina Surge National to appear in these materials.
The name #10000Mamacitas in itself is an empowerment notion taking back this endearing term "mamacita" which has significant meaning deeply rooted in our Latinx culture.
Whether it be the "mamas" in African villages or the "mamacitas" in Central and South American villages, these matriarchs of community are the empowered elders supporting their communities.
WE come together in our NY/NJ regional community, set back, but determined not to be defeated in the face of the COVID19 pandemic. Yes, we have been in the epicenter of this global pandemic, but we are empowered to hold up our community with a vision of opportunity to close gaps in gender and racial equality.
Organizer of #10000MamacitasCBD - VIRTUAL Health, Wellness & Beauty CBD Industry Event
MISSION
The empowerment of LATINAS continues to grow with ALL WOMEN in this nation, as a powerful body with the ability to have a positive global and economic impact. We are an integral part of the overall health of corporate America. Any product, service or issue we choose to SURGE, will make a significant difference. Our MISSION is to educate and advocate for diversity and inclusion, and to seek representation on corporate boards and in executive management, reflective of the diversity of our growing dynamic in American society at large.  We support of all underrepresented groups in an inclusive spirit. Organizationally, our goal is to lead from the TOP-DOWN. We aim to SURGE vigorously towards a most effective workforce and nation where diversity is understood, valued and embraced, absent of bias.