About this Event
The 2nd Annual 10,000 Smiles baseball clinic is for kids in Northern Colorado who have special needs. The Power Alley Baseball Club and City of Loveland are proud to host this event. Each camper will be paired with 2 Power Alley Baseball Club players who, under the direction of the coaching staff, will guide your child through a series of skills and drills. This is a fun, engaging, and supportive environment. After a quick break for dinner, we'll finish the evening with a round of batting practice (the "scrimmage").
Each camper will receive a goodie bag, t-shirt, and at least 2 new friends! We tailor the program to each kid's individual special needs. Flexibility, individuality and on-the-go changes are our specialty.
Kids aged 6-14 with Cognitive Disabilities, Motor Disabilities, and Visual Disabilities are all welcome! Contact Coach Jeff (coachjwalls@gmail.com) if you have questions or concerns!
Check in begins at 5 and we will begin the camp at 5:30. We will break for dinner around 6:30. The scrimmage will begin around 7:30. Parents are welcome to stay for none, some, or the whole event. You know your kids and can make the best call for you and your family. We are also very flexible so if you will be late (we realize many of you work!) or if you need to leave early please just let us know.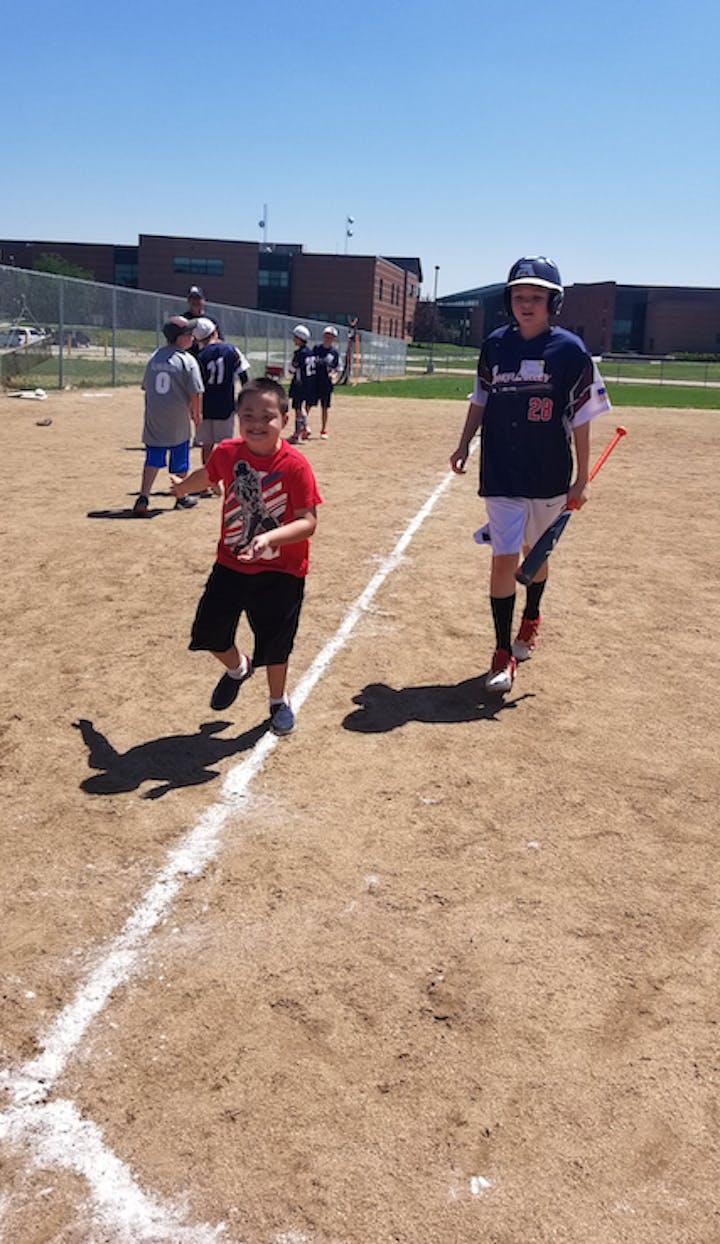 We use game-level baseballs for the skills clinic, but switch to whiffle balls or "soft" material balls for the batting practice / scrimmage.