Description

What is CERT?
The Community Emergency Response Team (CERT) program helps train people to be better prepared to respond to emergency situations in their communities. When emergencies happen, CERT members can give critical support to first responders, provide immediate assistance to victims, and organize spontaneous volunteers at a disaster site. CERT members can also help with non-emergency projects that help improve the safety of the community.The CERT course is taught in the community by a trained team of first responders who have completed a CERT Train-the-Trainer course conducted by their state training office for emergency management, or FEMA's Emergency Management Institute (EMI). CERT training includes disaster preparedness, disaster fire suppression, basic disaster medical operations and light search and rescue operation.
July 27th -29th We will be having a C.E.R.T Training. The training last for 3 days Time slots are as follows 6:30-9:00 pm Thursday, 6:30-9:00 pm Friday, Saturday 9:00-5:00pm- refreshments will be provided. All 3 days are needed for completion of the course.
Important! Please Read!

Limited Seating You Must Register in order to attend!
https://youtu.be/2g8cplYa_DE?list=RD2g8cplYa_DE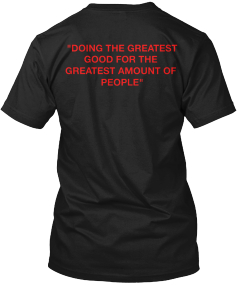 10,000 Fearless C.E.R.T Training Apparel
$21.99
We partnered with Teespring to create some awesome merchandise for this event. Show your support and look good wearing it. Check it out!