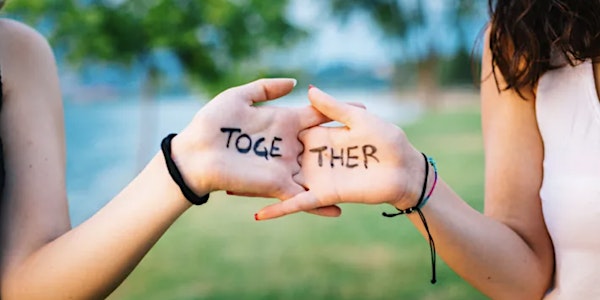 10,000 Beds Breakfast of Heroes in Scottsdale, AZ
A 10,000 Beds-sponsored breakfast for those affected by or working in the addiction, recovery & mental health space.
When and where
Location
Arizona Biltmore, A Waldorf Astoria Resort 2400 E Missouri Ave Phoenix, AZ 85016
About this event
1 hour 30 minutes

Mobile eTicket
Introducing our 10,000 Beds BREAKFAST OF HEROES
We are excited to announce our 10,000 Beds Breakfast of Heroes events. These 1 ½ hour complimentary events include a delicious breakfast & dynamic program for industry professionals, community leaders, and community members.
Tickets are limited and registration is required. No walk in guests or exhibitors will be allowed.
Our first Breakfast of Heroes event was held in Cedar City, UT - our hometown. It was the first event we have ever held in our hometown and it was a HUGE success. The community wanted information, and they got it!
Our attendees walked away with a better understanding of how addiction affects people, families, work places, and communities, and an awareness of available resources.
We were also able to recognize several "unsung heroes" who go above and beyond to help members of their community who are battling a substance use or mental health challenge.
A rush of scholarship applications followed the event and the community has now established a 10,000 Beds Iron County Scholarship Fund to support applicants from Cedar City and surrounding areas.
We expect each unique event to have similar results: increased awareness, access to resources, reduced stigma, and community support.
Upcoming breakfasts include:
Scottsdale, AZ on Thursday, February 16, 2023, 7:30 – 9AM, ARIZONA BILTMORE, A Waldorf Astoria Resort
Del Ray, FL on Tuesday, March 14, 2023, 7:30 – 9AM, COURTYARD by Marriott Delray Beach
Boston, MA on Tuesday, April 25th, 2023, 7:30 - 9AM, COURTYARD by Marriott Boston
Newport Beach, CA on Thursday, May 18th, 2023, 7:30 - 9AM, Newport Beach MARRIOTT Bayview
We have additional breakfasts planned in Nashville, Pensacola, Atlanta, New York, and Salt Lake City. We are currently working to finalize dates and locations.
Over the past year 10,000 Beds has added this second focus on community awareness, along with our scholarships. As critical as our scholarship program is, we feel compelled to connect with communities more personally and provide the information they don't necessarily have. For additional information, please contact Jean Krisle at jean@10000beds.org.
------------------------------------
FOR ALL EVENTS:
Registration is required.
Day of Event: Check In opens at 7:15 AM. Event begins at 7:30 AM sharp.
Signage will direct you to our location in respective venues.
Funds raised will support our 10,000 Beds Programs to benefit individuals and families battling substance use and mental health challenges.
------------------------------------
REGISTRATION
The 10,000 Beds Breakfast of Heroes is a 10,000 Bed's signature fundraising event, so although the event is complimentary, donations are always encouraged!
DOORS WILL OPEN AT 7:15 AM.
If you plan to attend, you will need to register to reserve a seat.
------------------------------------
SPONSORSHIP OPPORTUNITIES
A one-of-a-kind sponsorship of the 10,000 Beds Breakfast of Heroes is a testament to your company or organization's commitment to promoting mental health and celebrating the reality that recovery is possible.
Sponsorship funds underwrite the cost of these important fundraising events, with excess funds supporting our scholarship program.
We encourage sponsors to attend this breakfast event and to select an internal champion from your organization to be assigned as a Table Captain who will have the responsibility of filling a table of 8.
Please click here to view sponsorship opportunities or make a sponsorship payment online »
------------------------------------
TABLE CAPTAINS
Table Captains are a key factor in the success of the Breakfast of Heroes. By hosting a table, Table Captains connect us with community members who are passionate about mental health and recovery from a substance use disorder.
Financial contributions raised during this event go directly toward 10,000 Bed's mission to support people battling a mental health or substance use disorder.
Interested in learning more about becoming a Table Captain?
Please contact Jean Krisle at jean@10000beds.org.
------------------------------------
SAFETY ACKNOWLEDGMENT
As the COVID-19 pandemic continues, 10,000 Beds is both optimistic and prepared to manage these events with the health, safety, and well-being of our attendees in mind. We will hold our events in person, with mask requirements as determined by local government on that day.