1000 Goddesses ONLINE Ceremony Auckland - The Creatrix Returns 23.10.2021
The 1000 Goddesses Gathering Global Grid is a vitalization of the Divine Feminine, a global call to action that elevates Luminous Love
About this event
Ngā mihi nui ki a koutou te whānau
The 1000 Goddesses Gathering Global Grid will occur around the world and across the realms again on the 23rd and 24th of October 2021. This global gathering was founded by Mare Cromwell (USA) in 2016.
In 2018, over 300 people gathered invoking 1000 Goddesses from the Spirit Planes on the Washington Mall, fulfilling the Tibetan Prophecy that initiated a shift accelerating the beginning of our Sacred New Earth. The 2018 ceremony had Priestesses of Isis, the Virgin Mary, Mary Magdalene and Oshun present along with Divine Masculine representation where vows to commit to the rising of the Divine Feminine in 'partnership' with the Divine Masculine were made. This partnership, a communion for the global and generational healing of Wounded Masculine/Feminine archetypal patterns and dynamics, the polarity consciousness that has been negatively impacted our culture for far too long, is a commitment to the other, the new codes of feminine fire and masculine water that began an activation of movement through fear vibrations to ones of unifying compassion, wisdom, and love. Change began, has arrived and continues. These codes are well in action today.
The 1000 Goddesses Gathering Global Grid is a vitalization of the Divine Feminine, a global call to action that elevates the Luminous Love energetics of our Sacred Earth by a powerful Unified Field and Global Grid of ceremonies.
Founded with the Tibetan prophecy in the heart mind that states, when 1000 Goddesses or Buddhist Taras gather, the Divine Feminine rebirths and emerges again through these combined energies, and the tone of the planet will shift from Fear to Compassion. The 2021 event builds on the 1000 Goddesses Gatherings & Global Grids of 2016, 2018, 2019 & 2020. The Spiritual Invitation in 2021 is for us all to awaken our Womb-Hearts, un-weaving, weaving and re-weaving together as One in this Global Grid having emerged from Mother Gaia's Womb-Heart. We will affirm our Connection with the Womb of Creation and in our rebirth into the Universal Realms the purpose of which is to anchor and ground in more Luminous Love Wisdom and Compassion world-wide. These times call for our intention and action of this nature.
The Auckland ceremony, led by Lisa Mullions with The Goddess Wisdom School Collective, will be held online via Zoom given recent alert level restrictions in Auckland. The Re-turn to the Creatrix ceremony will create transmissions that re-tell the great birthing of a new Earth. Our collective team of Women will share activations of wisdom from their womb-hearts. As humanity knows nothing comes into this world except through the Great Mother - and thus in our returning to Herstory, the origins of cosmology and goddess mythology, spirituality, we will collectively hold an expansive ceremony that speaks directly to this.
Our collective of creatrix and initiatrix Women healers, priestesses, artists and everyday goddesses have crafted a ceremony that includes embodied and shamanic transmissions for your deep womb heart activation. 1000 Goddesses is our way of weaving together and contributing to a global field of healing, love and compassion, touching hearts and activating soul and spirit bodies. Our Auckland collective of women is in service to our communities for this continued healing, unlearning of old ways and uplifting for our expansive growth.
The Creatrix Re-turns Auckland Ceremony will be held Saturday 23rd October 2021 12pm to 2.30pm ONLINE via Zoom due to Auckland Alert Level restrictions. This online event will be brought to you by a collective of Mareikura;
Lisa Mullions, Aroha Johnstone, Sallie Dunford, Biljana Quaan, Te Raukura Kingi Sayer, Jil Ob and Katharyn Henderson.
Online tickets are $22 per person for the 12-2.30pm online ceremony. Please note if you have previously paid for an in person ticket we invite you to bring a guest to the online ceremony. Email lisamullions@hotmail.com with your guest name + email details. The Zoom link for this event will be emailed to all registered attendees on Friday 22 October 2021.
* Please note Auckland is under Alert Levels at present, this ceremony will now go to online as is appropriate at this time. Thank you for your grace and committment to supporting this event.
Ngā tauwhirotanga o te wā
Lisa Mullions | Ceremony Lead. 1000GG Advisory Council Member
FAQ's:
COVID Protocols now apply to the Auckland area. Auckland is currently in Alert Level 3 (October) and will NOT be at an alert level appropriate for in person events by teh 23 October 2021. This event will adhere to public health expectations as outlined here https://covid19.govt.nz/alert-levels-and-updates/about-the-alert-system/and move to an online ceremony.
*All previously booked tickets are invited to bring a guest to the online ceremony. Please email lisamullions@hotmail.com to provide name + email details of guest. Thank you.
Can I contact the organizer with any questions?
yes - all enquiries to Lisa Mullions Ceremony Lead | lisamullions@hotmail.com
Is my registration fee or paid ticket transferable?
If you are transferring your ticket to another person please do email lisamullions@hotmail.com with the name + email details as this will be required for any person coming into the event. Please do note there are no refunds for this event as funds will be passed onto the the global 1000 Goddesses to support their continued work. Thank you in advance.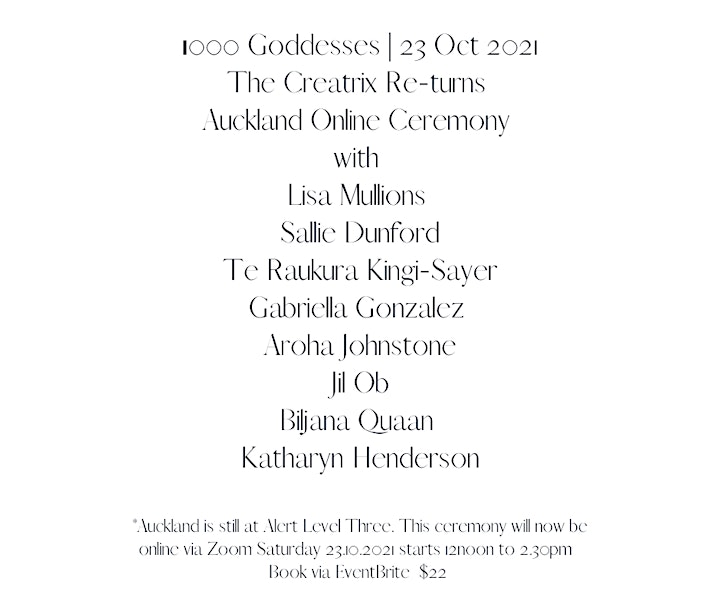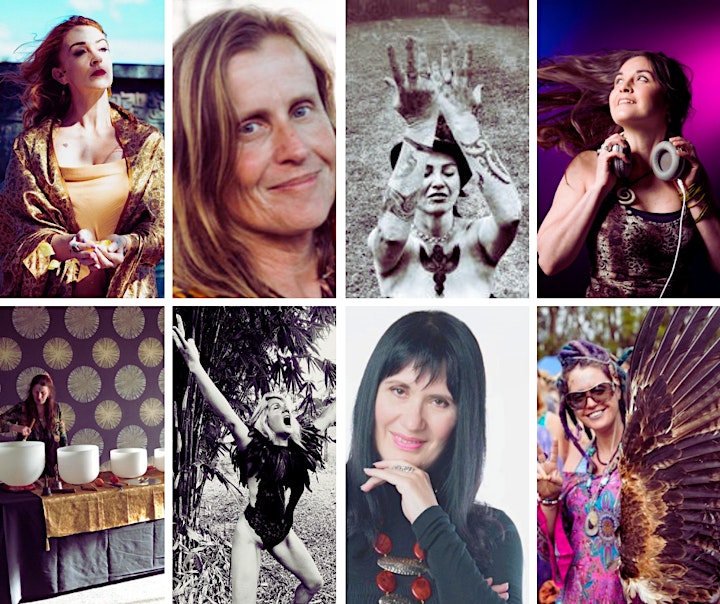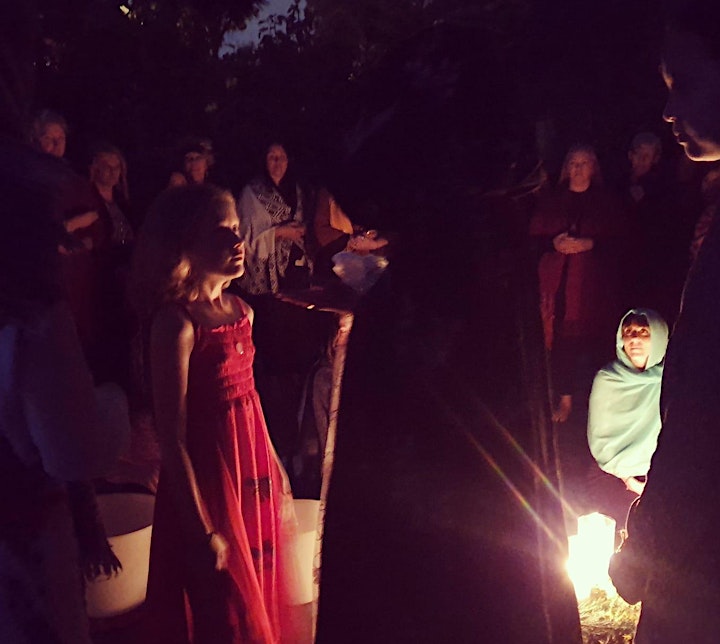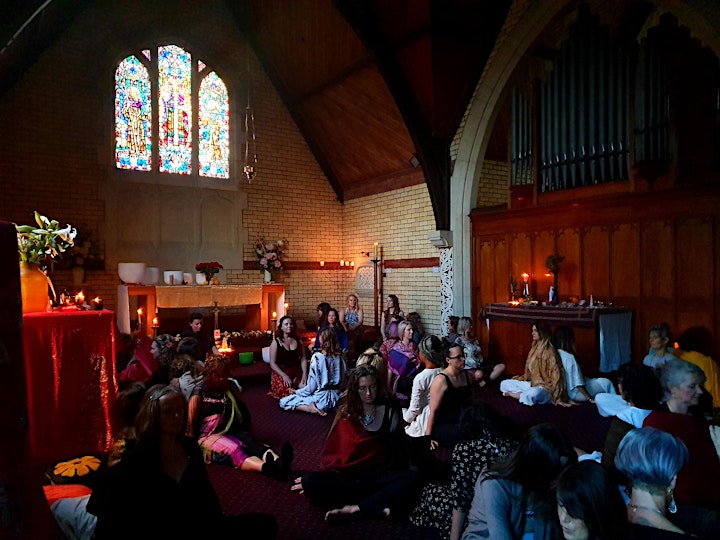 Date and time
Location
Refund policy
Organizer of 1000 Goddesses ONLINE Ceremony Auckland - The Creatrix Returns 23.10.2021