1000 Goddesses Global Gathering | Auckland Event 19th October 2019 - New Ve...
Description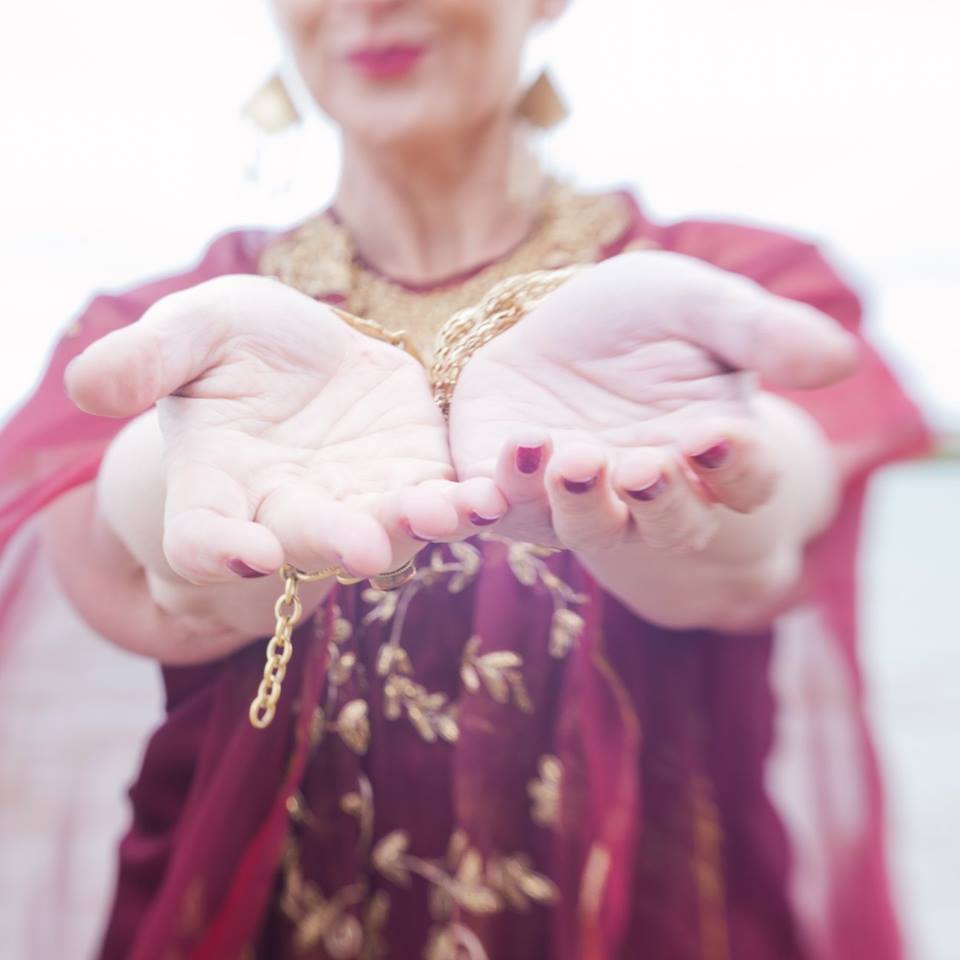 Ngā mihi nui ki a koutou Mana Wahine,

The 1000 Goddesses Gathering Global Grid will occur globally again on the 19th October 2019.
The 1000 Goddesses Gathering began in 2016, and was held again in 2018 With "over 300 people gathering and more than 1000 Goddesses invoking from the Spirit Planes on the Washington Mall, all gathered were supporting the fulfillment of the Tibetan Prophecy of shifting the tone of our Sacred Earth from Fear to Compassion. Priestesses flew in from California and other regions to lead ceremony honoring Isis, the Virgin Mary, Mary Magdalene and Osun. There was also a significant Divine Masculine ceremony inviting the men there to vow to commit to being a person committed to the Divine Masculine in partnership with the Divine Feminine, to begin to heal the Wounded Masculine - Wounded Feminine dynamics that have been at play for too long in our Western Culture." (Reference from: 2018 gathering)

The Global Grid is one of Wisdom and Compassion. A collective of sacred circles coming together globally in alignment with the Tibetan prophecy that when 1000 Taras gather, the Divine Feminine rebirths and the combined energies and that of the planet, shifts from fear to compassion.
Here in Auckland, a collective of Women have registered with the global network and will hold a gathering for and with other Women, at a new location St Columba Church Grey Lynn on the 19th October 6pm to 9pm. Our purpose and intention is to "come together in a circle of sacredness, holding all of our consciousness archetypes, ways of knowing being and doing, our soul and spirit gifts to powerfully awaken the New Earth: one of Sacred Balance, Union of the Divine Feminine and Divine Masculine and Oneness - serving the highest good for all beings. The Great Mother Gaia calls on us as Women to keep this energetic grid uplifted."
(Reference from: https://www.1000goddesses.net/)
The Auckland team for the 1000 Godesses Gathering Global Grid are:
Lisa Mullions, Sia Hu Heka, Rani Michelle, Corry Vander Geest, Jacqlin Richards, Natalie Barton Aroha Johnstone, Jessica Dawson, Katrin Franz Lara Cheadle and Milly Molly McMurdock.

We invite our Eldresses, Kuia, Goddesses, Priestesses, Light Workers, Wisdom Keepers, Mana Wahine, Visionaries, Oracles, Healers, Medicine Women, Embodied Practitioners et al - all of our Women across ages, ethnicities and cultures, who feel called to come and collectively be in circle on the 19th October 2019 at our new venue and location St Columba Church Grey Lynn Auckland, 6pm to 9pm. We will have a Divine Feminine ceremony planned for the three hours to powerfully support uplifting the energies of the Divine Feminine Grid for Love, Compassion and Wisdom.

This is a free event for our Women in spiritual communities, and our team are in service to you and this event, we are also graciously requesting koha (optional). Any koha will be gifted to fund some of the cost of our new venue location, a donation contribution to the Man Kind Project (Auckland) to sponsor a Brother into one of their men's retreats and also to forward any koha to the global lead for this event Mare Cromwell
Our team will keep everyone informed about how any koha received is gifted back to our wider community as outlined. We thank you in advance.
As we have now moved our event (previously we were to be at Blue Lotus Sanctuary) we are now at St Columba Church Grey Lynn Auckland, we have opened up the registrations for this event to 100 Women. Please do register and as we are Mothers we may need to bring our children and they are welcome, please do email lisamullions@hotmail.com so our team know if any children will be present and so we can accomodate for our young ones. This is important and key for health and safety reasons. We will ask all attendees to sign into this event which includes our young ones.

We also know there will be other Women and Circles around Aotearoa New Zealand, holding space for this event also and will look to keep you updated with their information too either via this EventBrite page or via our Facebook posts for this event. We have Sistars in Glastonbury UK with Rebekah Mene Spirito leading the 1000 Goddesses Gathering Avalon.

We look forward to being together in this powerful meeting of the Divine Feminine on October 19 2019 and will be in those who register for this event, via email on 12th October with what to expect from our ceremony and logistics. Our team for now - send love compassion and wisdom.
Ngā mihi maioha o te wā
Lisa | On behalf of our Auckland Goddesses Gathering team; Sia, Rani, Corry, Jacqlin, Natalie, Aroha, Jessica, Katrin, Lara and Milly.

1000 Godesses Gathering Global Grid - Auckland event for Women
19th October 2019 - 6pm to 9pm. Arrival from 5.30pm.
Koha request (optional). Any koha will support funding the cost of our bigger venue and location, + a donation to ManKind project + love donation to Mare Cromwell Founder of the 1000 Goddesses Gathering Global Grid event.
Children are welcome however please email lisamullions@hotmail.com so we can know and accomodate our young ones. Kia ora xx

FAQs
What are my transportation/parking options for getting to and from the event?
The venue: St Columba Church Grey Lynn- please park on the surrounding streets in the Grey Lynn area. There is limited onsite parking available for this event.
What can I bring into the event?
Your Divine Feminine self in all her forms, archetypes and with her gifts

How can I contact the organizer with any questions?
Yes - lisamullions@hotmail.com

Do I have to bring my printed ticket to the event?
Yes please - this event absolutely requires a ticket for entry. So do bring your ticket either printed or more sustainably via the mobile device/email confirmation as our team will sign you in at the door.

Is my registration fee or ticket transferrable?
This event is free for Women however if you can not make the event after registering your free ticket then please pass this on to another Woman and/or email lisamullions@hotmail.com who can manage the limited numbers. Thank you

Is it ok if the name on my ticket or registration doesn't match the person who attends?
Not at all x