About this Event
FOR THE THRIFTING TIME OF YOUR LIFE!
Ride in comfort on our THRIFTING BUS TOUR aboard a luxury 55 passenger Coach Bus traveling across 100+miles to shop and treasure hunt as come of the best Thrift and Resale stores.
Since this is a treasure hunt we have to keep the stops a secret!
But we can tell you it will be a "shop until you have to sit and shop books" event!
Our trip takes you to discover places out of your area and get special VIP treatment!
Your ticket includes snacks, refreshments, catered lunch, games and prizes, and lots of laughs and fun!
Don't wait, buy your ticket now, because when the word gets out, the tickets will be gone!
Tickets make a perfect Christmas present!
Follow Us on Facebook Thrifting Bus Tours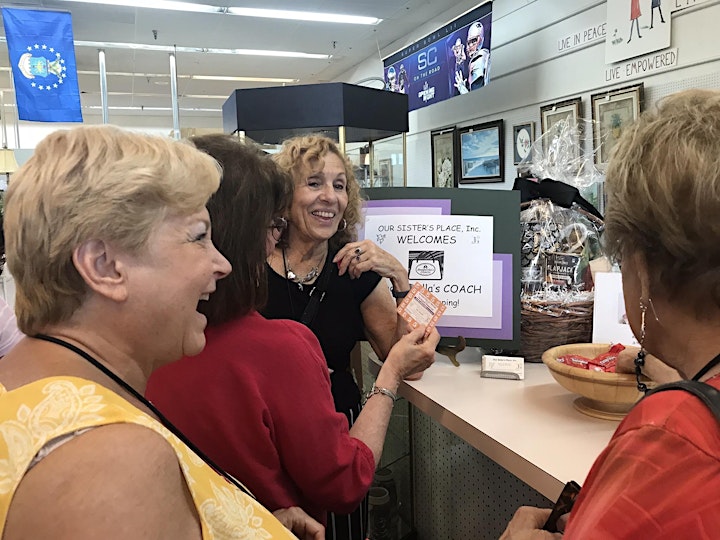 The Coach Bus has a restroom and climate control to keep you comfortable on your trip- plus plenty of storage room for your treasure finds!
Ticket $55.00 per person, includes catered lunch, refreshments, games, prizes, and special discounts for our Shopperella's!
By purchasing tickets, you agree and have read, acknowledged to all parties purchasing tickets and participating on our Thrifting Bus Tour are fully understanding our of Waiver and Liability Release terms READ Waiver Click Here.
Boarding Locations and Times (Park and Board)
Arrive before your boarding time and park your vehicle in spaces away from the front entrance of the store listed for your pick up location.
8:00am Boca Raton/Deerfield Beach - Super Target 3599 W. Hillsboro Blvd. (Hwy 810) Deerfield Beach, FL 33442
8:30am Ft. Lauderdale - Home Depot 1701 W. Oakland Park Blvd., Oakland Park (Ft. Lauderdale), FL 33311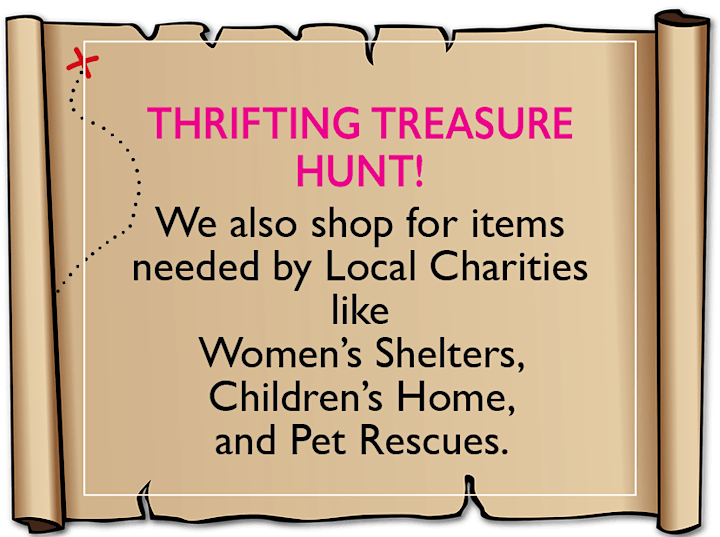 #shopforacause
Do you like to help others in need? We do too! Each of our tours sponsor special organizations from your community. Join our "shop for a cause" treasure hunt! We shop for items on a list provided by Women's Shelters, Children's Homes, and Animal Rescues.
Each dollar spent gets split two ways!
As we shop & make purchases stores that support great organizations then we donate the purchases to your area organizations. Your dollar helps two organizations, how cool is that!?!