Description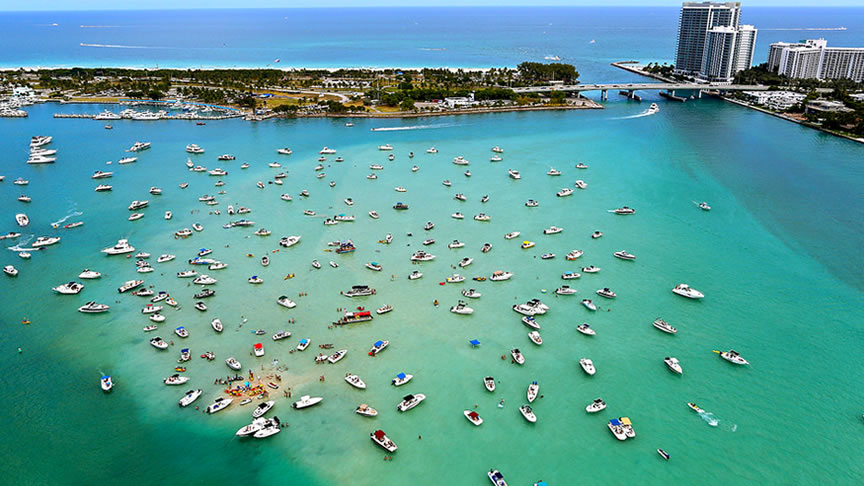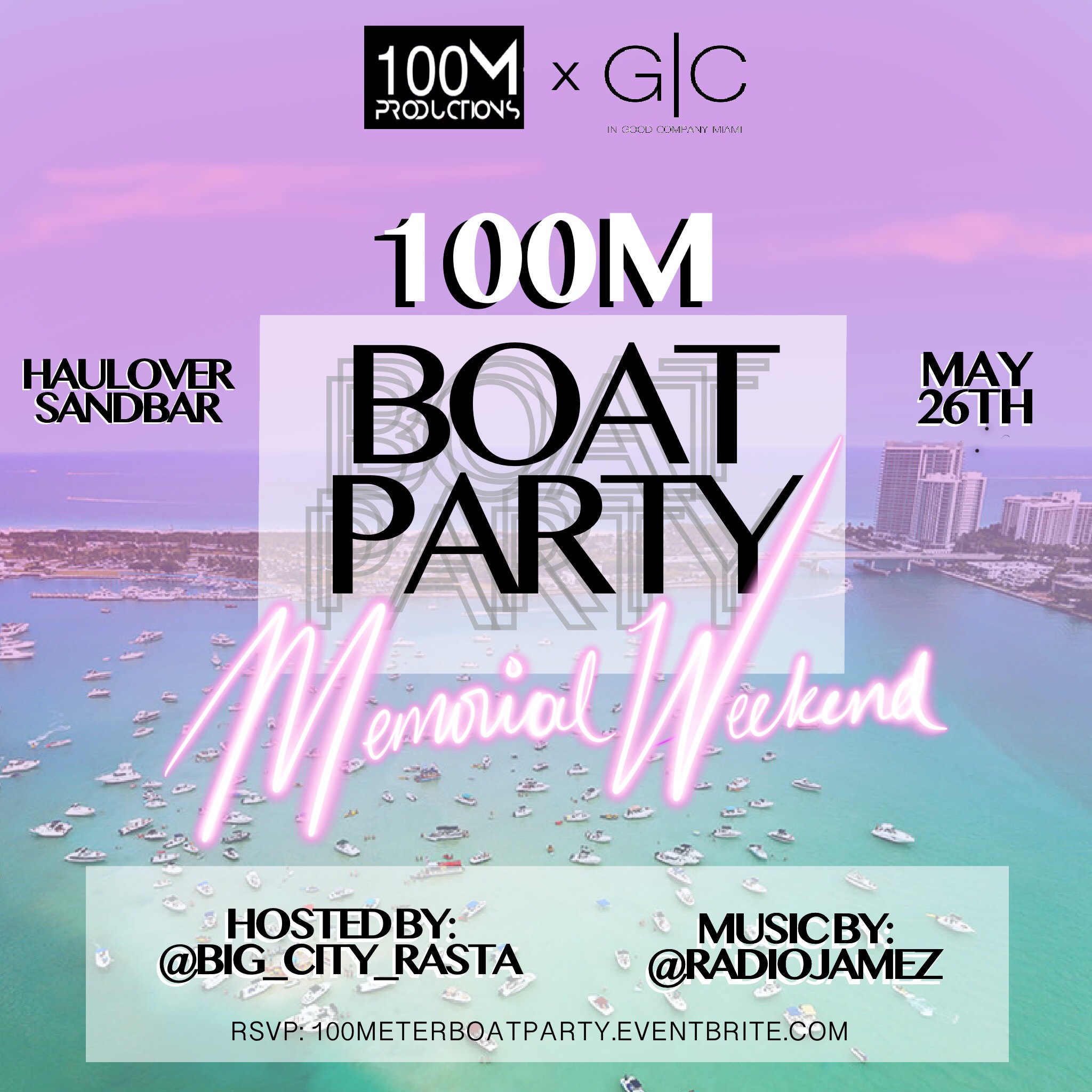 Being born and raised in Miami we had to do something for the culture this Memorial Day weekend!
Join us as we collaborate with @100Meterman to give you a Boat Party at the Sandbar ..... All In Good Company
(21+ yrs Only)
DJ: @RadioJamez & MORE TBA
Itinerary
Morning Shuttle
10:45 AM- Meet @ Dock
11:00 AM- 1st Boarding to Sandbar
11:30 AM- 2nd Boarding to Sandbar
Afternoon Shuttle
12:00 PM- Meet @ Dock
12:15 PM 1st Boarding to Sandbar
1:00 PM 2nd Boarding to Sandbar
4:30-5:30- Shuttle Back to Dock
***Please understand selected boarding times are final and can only be modified based on availability***
Frequently Asked Questions: (FAQ)
How does parking and check-in work?
Free parking is available on the side street of docking area. Check-in is based on assigned shuttle time.
We ask for 15 min early arrival time. Please have digital ticket and ID ready
What should I bring?
Good Vibes Only! Sunglasses, Hats, Small Bags, Waterproof Cellphone Cases etc.
Will drinks or snacks be available?
Light snacks and drinks will be provided based on availability.
Food is available for purchase at the sandbar. BYOB is allowed as well
---
For additional questions on the event or to book your own private charter experience
Contact us at:
IG: @InGoodCompanyMiami and/or @100MeterMan
Email: 100Mcharters@gmail.com or Ingoodcompanymiami@gmail.com