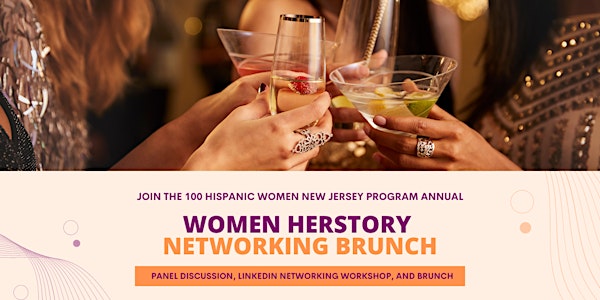 100 HW New Jersey Program Presents Women Herstory Networking Brunch
Join the NJ Program for an afternoon of networking and inspiration at their Women's Herstory Brunch
When and where
Location
Fig & Tomato Italian European Eatery 100 Park Avenue Hillsdale, NJ 07642
Refund Policy
Contact the organizer to request a refund.
Eventbrite's fee is nonrefundable.
About this event
Join the NJ Program for an afternoon of networking and inspiration at their annual Women's History Brunch. The afternoon includes a delicious brunch at Fig & Tomato in Hillsdale. NJ, a panel discussion with some of today's most inspiring Latina leaders as well as a LinkedIn Networking workshop designed to help you level up your relationship building and networking skills.
Come alone or invite a friend and celebrate all that it means to be a woman. Your investment includes the following:
Brunch Meal
Mimosas
Soda, Coffee and Tea
Panel Discussion
Networking Workshop
Meet Our Panelists & Speakers:
Poet: Jessica Muñoz, Poet, Storyteller and Curator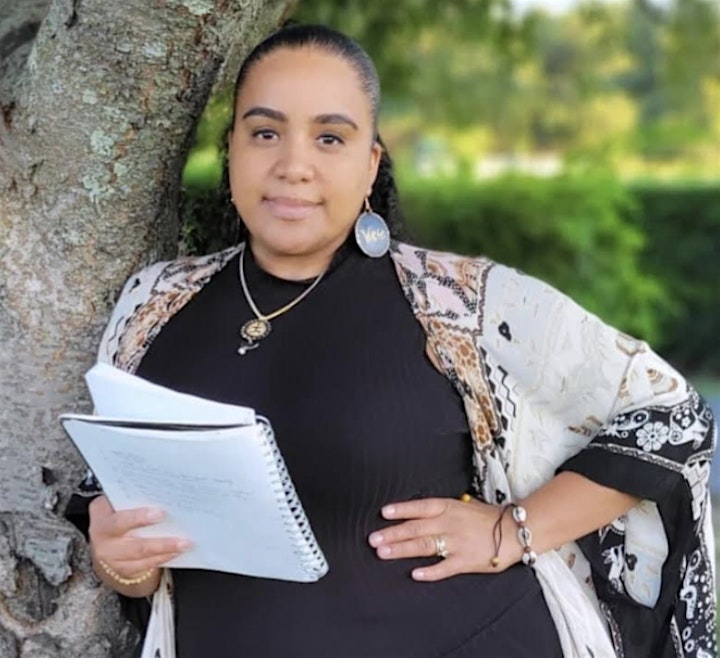 Jessica Muñoz is a Poet, Storyteller and Curator from Jersey City, NJ. A first-generation college graduate of Saint Elizabeth University. With the stage as her page, she rhythmically explores personal thoughts, feelings and experiences about family, femininity and real life. She shares her explorations because she truly enjoys the art of bringing stories to life and connecting with people. Connect with Jessica on IG @jmnena_speaks
Panelist #1 - Minelly De Coo, Deputy Director of Infrastructure for New York Governor Kathy Hochul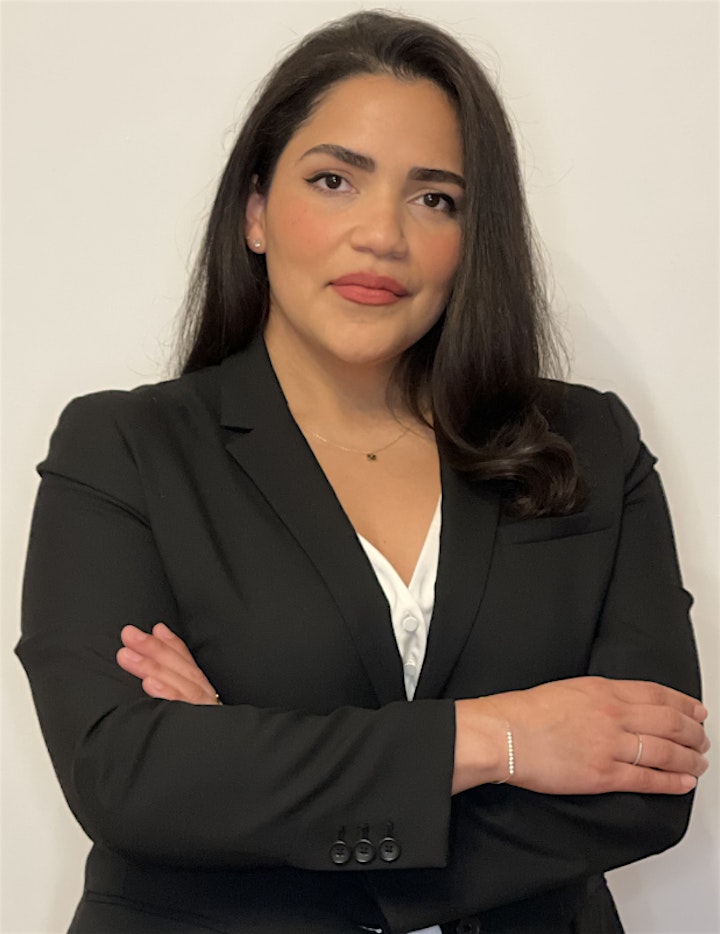 Minelly De Coo has 15 years of experience in infrastructure planning and delivery, and currently serves as Deputy Director of Infrastructure for NY Governor Kathy Hochul. In this role, she leads statewide coordination and implementation of various Federal Bipartisan Infrastructure Law funded programs, as well as provides strategic support on priority construction projects for the Governor. Prior to joining the State, Minelly served as Director of Capital Projects at the NYC Office of the Mayor, where she managed the delivery of complex, multi-stakeholder projects for the City. Minelly began her career in engineering consulting working across a broad range of transit, bridge, and facility development projects. Her passion is leveraging engineering and policy to create great infrastructure that improves people's lives. Minelly holds a B.S. in Civil Engineering from NYU Tandon School of Engineering and an M.S. in Sustainability Management from Columbia University. Born in the Dominican Republic, Minelly moved with her family to Harlem as a child and is now a proud Bronxite where she lives with her partner and their dog, Canela. Connect with Minelly on LinkedIn.com/in/minellydecoo and Twitter @minellydecoo.
Panelist #2 - Sabrina Castillo, Certified Life and Business Coach, Entrepreneur, Podcast host and co-founder of The Dream Lab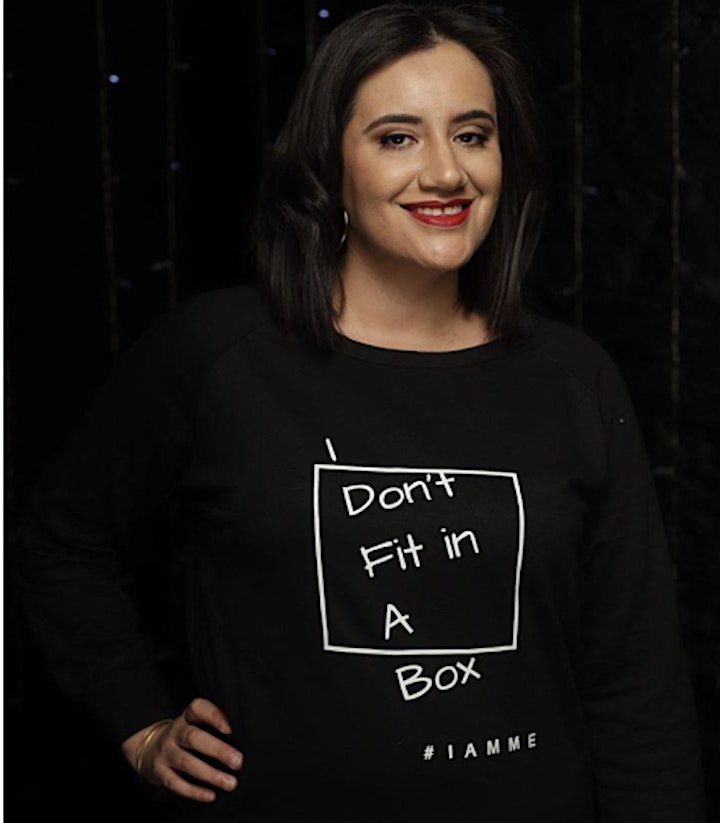 Sabrina Castillo is a certified life and business coach, mom of 2, an entrepreneur with her family restaurant business, Carlitos Barbecue Taqueria, and the co-founder of The Dream Lab, a coaching community and podcast to help Latina women reignite their purpose. As a certified John Maxwell leadership coach and speaker, she offers more than 20 years of community relations and marketing experience. She started her career working in public relations and television production in the Spanish Latinx music industry and was part of the initial team that helped launch some of the big Reggaeton artists and organizations like Voto Latino.
Most recently, Sabrina was the Director of Partnerships and Outreach for the largest voting program in NYC and a member of The NYC Campaign Finance Board called NYC Votes. She helped create programs to engage over 4.4 million registered voters to get to the polls, specifically in unrepresented communities. With over 20 years of knowledge and expertise as a multicultural strategist, Sabrina has developed campaigns, strategies, and teams for marketing agencies, large city agencies, non-profits, and her own businesses. This has allowed her to leverage her diverse experience to help women in their lives. With her individualized approach, she helps entrepreneurs obtain personal and professional goals without the hustle mentality and empowers ambitious women to lead with confidence. She uniquely combines marketing, strategy, and mindset. Sabrina believes in the power of people and community and she holds space for what's possible without fear. She provides the support and resources to create a path for success and help ambitious entrepreneurs re-imagine their lives while building a business they love. She empowers them to create space to live a life they love. Sabrina is an avid advocate for working moms because as a working mom herself, she quickly learned to navigate another part of her career and life and often finds it drowns new moms. She hosts conversations with moms on how to create space for their goals in life and careers.
Sabrina has checked every box and still felt the desire for more, honoring all her gifts and multiple passions, and it allows her to show up and lead as a coach. As a working mom, she proudly leads with ambition and continues to break through new initiatives while serving her call to help people. Connect with Sabrina on her website www.sabrinacastillo.net and on Instagram @thesabrinacastillo, @the.dreamlab and @carlitos_tacos.
Panelist #3 - Isabel Rojas - Associate Director of Police Legitimacy & Reconciliation at National Network for Safe Communities at John Jay College, 5x Published Author, Founder & CEO of Rojas Publishing, and Founder & CEO of Healing Looks Great on You LLC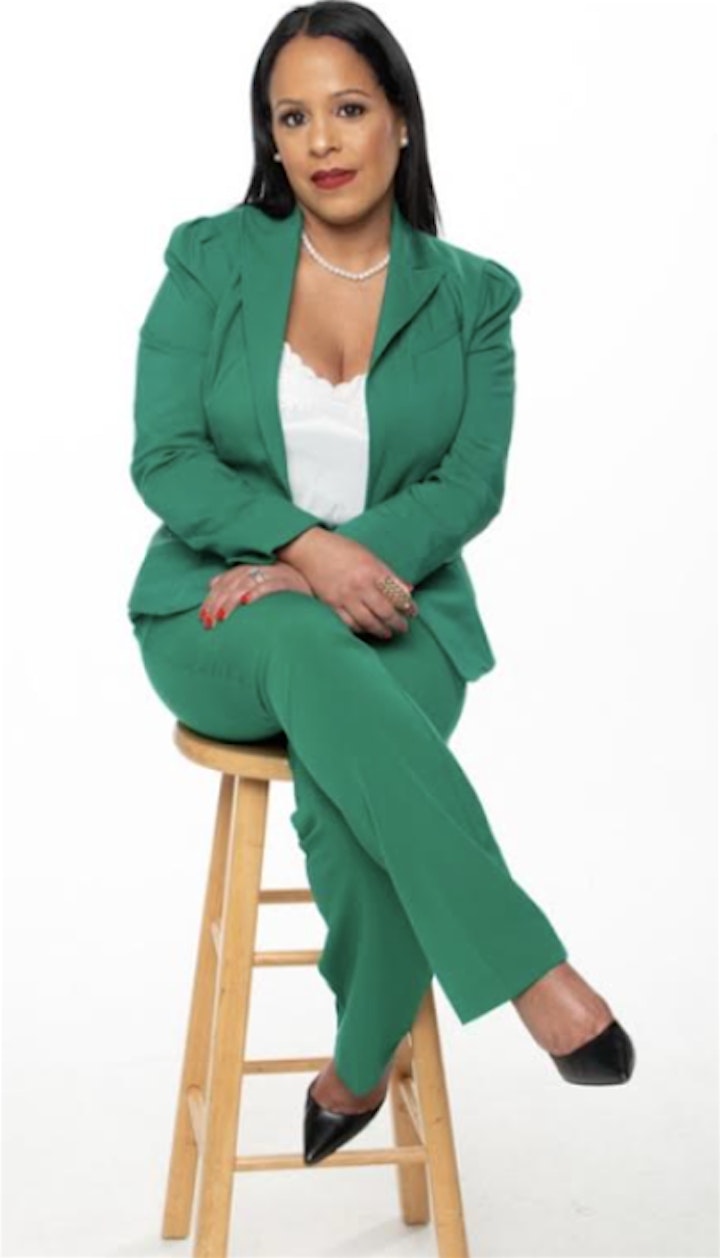 Isabel Rojas is a Latina born and raised in the Bronx. She currently works for the National Network for Safe Communities at John Jay College as the Associate Director of Police Legitimacy & Reconciliation. Prior to joining the National Network, Mrs. Rojas worked for the Orange County District Attorney's Office as the Project Manager for their group violence intervention efforts in the City of Newburgh. In her role, she worked with local law enforcement, city officials, state officials, United States Attorney's office, and other local partnering agencies to reduce gun violence. Mrs. Rojas also served as a Police Officer with the New York City Police Department and the Port St Lucie Police Department in the state of Florida.
Mrs. Rojas holds a bachelor's degree in Behavioral Science from John Jay College of Criminal Justice and a Master's in Public Administration from Kaplan University. Isabel is also the proud honor of Healing Looks Great on You LLC. A candle company she founded in 2020 after tragically losing her younger brother Jonathan Rojas to suicide. Her company's mission is to spread awareness and end the stigma surrounding mental illness. Connect with Isabel on her website at https://www.healinglooksgreatonyou.shop/, https://rojaspublishing.com/, and on Instagram @healinginc_, @isabeltheauthor_
Panelist #4 - Dr. Divina Lopez - Certified Pediatrician, Parent Coach, Author, Founder of Dancing Into Parenthood & Co-Founder of Unified Sisterhood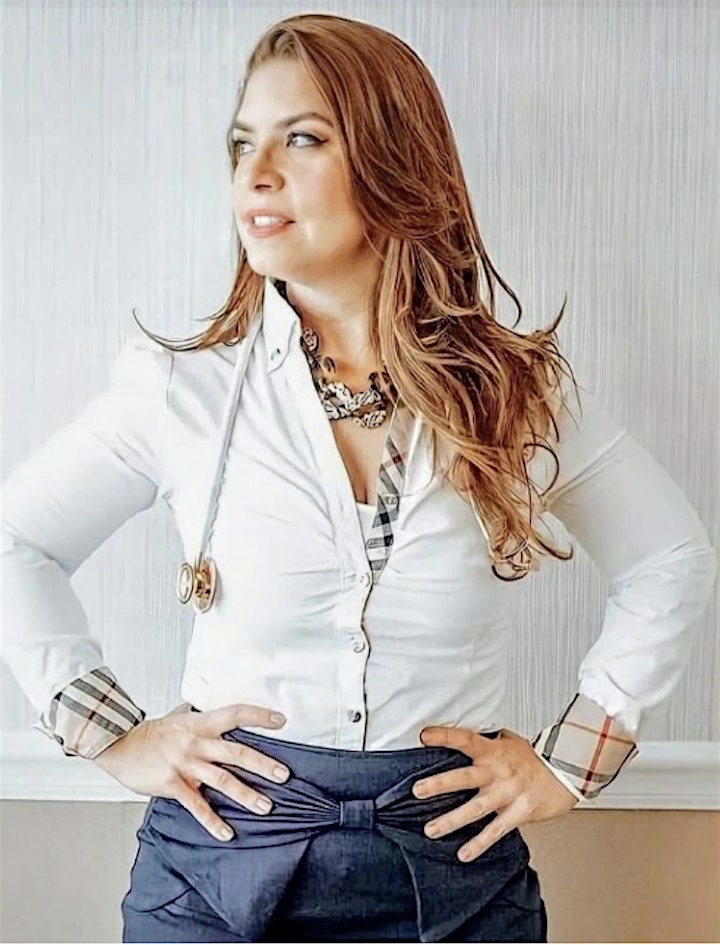 Dr. Divina Lopez is not your ordinary Pediatrician! Her medical journey has taken her from private practice to school doctor and even to urgent care and the courtroom. During the height of the pandemic, she shared tips on Telemundo and Univision on how to treat respiratory conditions in children and advice on using telemedicine as an alternative to in-person doctor's visits. Her mission is to educate new or expecting parents and give empowering advice to help them raise happy and healthy babies. When she saw a need in her community for a space to discuss breaking generational trauma, she created it. Now she leads monthly meetings and provides resources both in English and Spanish for Latinx parents.
The two e-books she shares are The New Mama Guide, What They Didn't Tell You at the Hospital and The Ultimate Dad's Guide to the Delivery Room. Through her own motherhood journey and raising a wonderful child living with autism, she's learned the importance of advocating for herself and others. It reminds her that she is serving a purpose in her current field of public health. You may have seen her work as a Forbes Health contributor, The EveryMom, She Knows, Latin Connection or as part of The Power to Protect New Jersey Campaign for the flu vaccine. She was nominated as one of NJ Favorite Kids' Docs from New Jersey Family Magazine.
Dr. Divina's website is catered to new parents where she features her podcast called "Dancing into Parenthood" and accompanying digital program for new parents. Her content on social media focuses on newborn care and baby development, postpartum depression, and how to create the foundation for your family empire. You can find her dancing salsa while educating the masses on Instagram, Pinterest and TikTok. Connect with Divina on her website at drdivinalopez.com and on Instagram @drdivinalopez_md and @dancingintoparenthood_
Meet Our Networking Workshop Facilitators: Ednin Martinez & Anyelis Cordero
Ednin Martinez, Assistant Dean/Director of Student Compliance at Rutgers University, Newark, Law Professor, & Vice President of 100 Hispanic Women NJ Chapter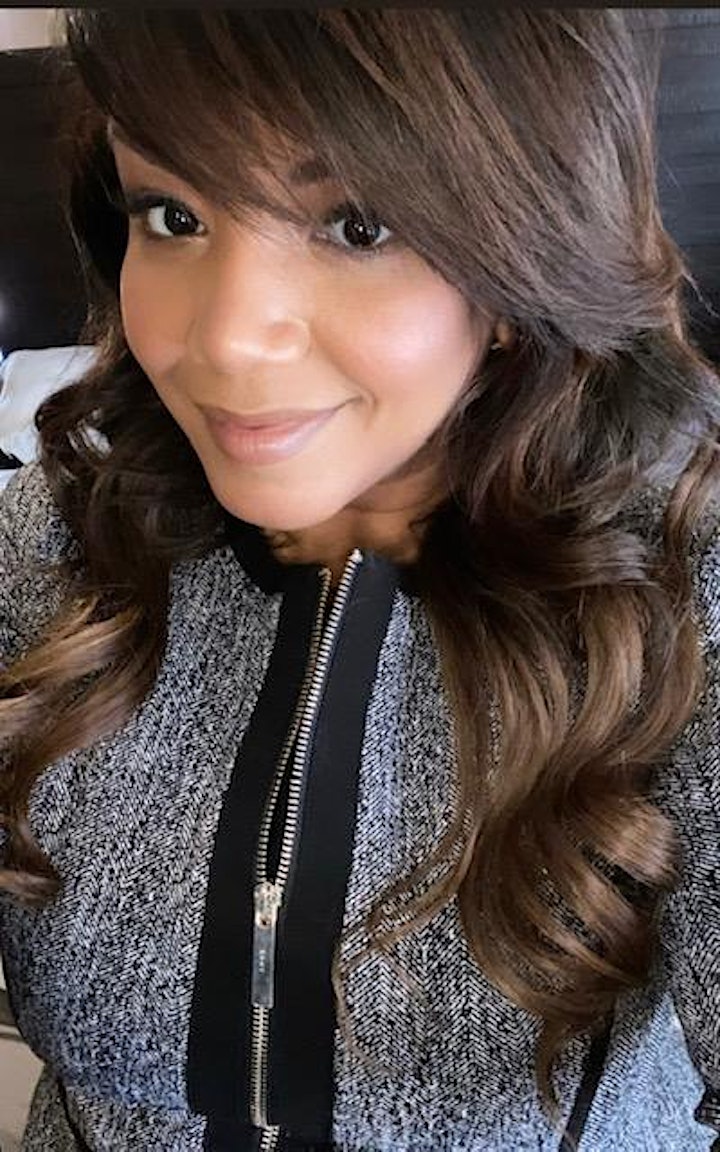 Ednin D. Martinez is an Afro-Latinx immigrant, attorney and writer. Her immigrant experience informed the path she has pursued in her career of public service. During the past decade, Ednin has proudly represented low income and disenfranchised individuals as a Staff Attorney at Northeast New Jersey Legal Services and Assistant Deputy Public Defender for the State of New Jersey.
As a public defender, she managed investigations, plea negotiations, as well as bench or jury trials for hundreds of cases involving sexual assault, domestic violence and criminal sexual contact among other serious offenses. Subsequently, Ednin served as Director of Major Crimes with the U.S. Virgin Islands Department of Justice, managing investigations at every step of litigation for the most serious of felony convictions on the territory. Most recently, Ednin worked as an Assistant Hudson County Prosecutor. While there, she sought to protect the rights and promote the safety of victims of sexual assault and domestic violence in the Special Victims unit. Notably, she also argued twice before the New Jersey Supreme Court while in the Appellate unit. Simultaneously, Ednin had the privilege of serving as an Adjunct Professor with Fairleigh Dickinson University's, Puertas al Futuro program from the fall of 2012 to the spring of 2013. Later, she proudly also served as an adjunct professor from the fall of 2013 to the spring of 2016 at Montclair State University's Justice Studies Program.
As adjunct faculty, she taught several courses and developed mentoring relationships with students who would later apply to law school. In all of her roles both as a defense attorney, prosecutor and adjunct professor; Ednin has done important work where she gained a great deal of empathy and patience. Ednin obtained her Juris Doctorate from Seton Hall University School of Law, her Bachelor's of Science in International Relations and Diplomacy from Seton Hall University and her Title IX Coordinator certification from the Association of Title IX Administrators (ATIXA).
Ednin is also a Ted Talk Speaker. Her most recent Ted Talk is called, "Afro-Latina: How Systemic Racism Followed Me". Connect with Ednin on LinkedIn.com/in/edninmartinez and Instagram @ednin_martinez_writer.
Anyelis Cordero, MHRM, First-Gen Latina, HR Consultant, Coach, Speaker, Founder of Propel On Purpose Coaching & a Board of Director on Cuban American Alliance for Leadership and Education (CAALE) and 100 Hispanic Women NJ Chapter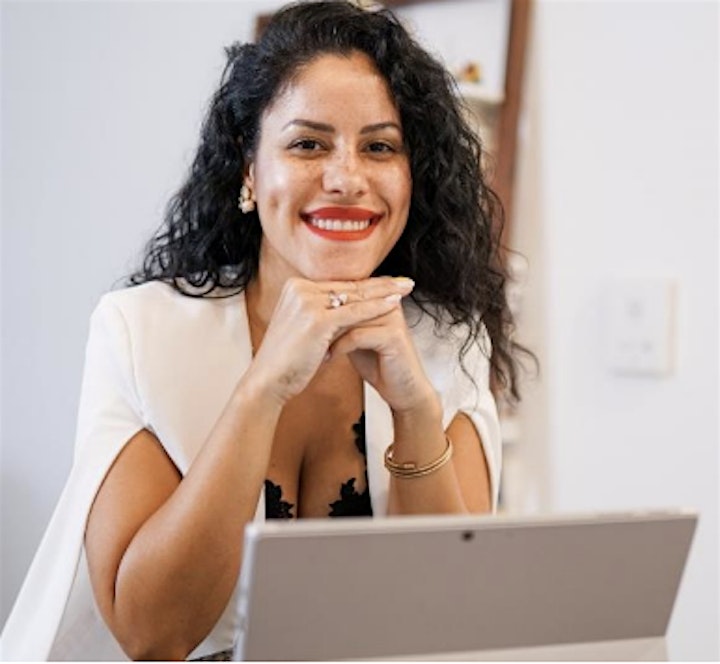 Propel On Purpose Coaching's mission is to create equity by empowering first gens to grow, lead and build generational wealth while cultivating high-performing teams and inclusive cultures.Through Propel On Purpose Coaching, Anyelis provides People & Culture Consulting and Coaching services, primarily for Hispanic/Latine Owned small business and start-up leaders, as well as corporations, non-profits and government organizations. Past clients have ranged from small businesses like My Wellness Solutions in NY to corporations like Wyndham Hotel & Resorts's DEI department in NJ.
Anyelis is also a national speaker that delivers engaging and motivating keynotes and workshops on topics related to identity, belonging, navigate workplace culture & more; clients include colleges and universities, non- profit organizations, and large corporations. She's worked with community colleges like Atlantic City Cape College to large state institutions like Rutgers University and has presented during Women's History and Hispanic Heritage Months for companies like Accenture and Rockwell Automation.
Anyelis uses a holistic coaching approach that incorporates HR insights, leans into Emotional Intelligence and Cognitive Behavioral methods, and incorporates somatic practices. From visualization exercises to journaling introspections, from breathwork to body movement, from stories to data backed resources, her goal is to engage clients, so they enjoy the development process. She wholeheartedly believes personal & professional development has a ripple effect and long-term impact. Anyelis has a decade of Corporate HR experience with specialization in Diversity & Inclusion, Leadership Development, Talent Acquisition & Management. Prior to that she spent 4yrs managing the Hispanic Women's Resource Center of a community based non-profit organization.
Paying it forward to the next generation is a critical part of her personal mission thus she serves on two non-profit boards that empower first-gen students & professionals: the Cuban American Alliance for Leadership and Education (CAALE) where she Chairs their Leadership Development Committee, and 100 Hispanic Women - NJ chapter. She previously served as a Mentor Coach & Advisory Board Chair with America Needs You NJ, a non-profit that empowers low-income, first-gen college students. Anyelis has a Bachelor's in Behavioral Sciences from Drew University, where she was an EOF Scholar, and a Master's in HR Management from the
Saint Elizabeth University. During her corporate tenure, Anyelis was a 2018 HACR Young Hispanic Corporate Achiever, 2019 Women Unlimited
Leadership Program Graduate, and recognized as a 2020 Hispanic Star. Most recently, Anyelis became certified in Emotional Intelligence (EQ-i 2.0). Her Purpose & Motto is to serve as a catalyst for courage and create a more equitable world- let's POP! Join the POP Tribe: IG@propelonpurpose, LinkedIn @anyelis_cordero, Website: www.propelonpurpose.com, Podcast @diaryofthefirstgenjourney