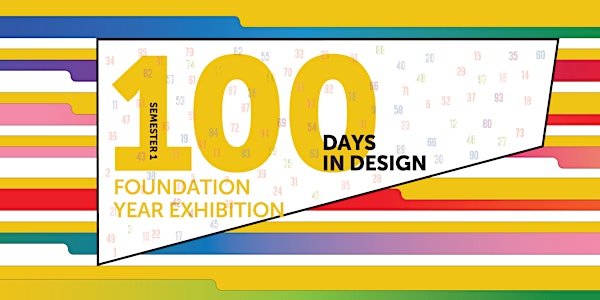 '100 Days in Design' Foundation Year Exhibition Group Tour
This exhibition tour is the perfect occasion for prospective secondary schools students to peek into our new foundation year curriculum
By HK PolyU School of Design
When and where
Location
Jockey Club Innovation Tower 賽馬會創新樓 The Hong Kong Polytechnic University Hung Hom, KOW Hong Kong
About this event
— ABOUT 100 DAYS IN DESIGN EXHIBITION —
After 100 days of explorations in Design study, students had given their blood, sweat, and tears during the first half of the Foundation Year. They learned fundamental design knowledge, trained with basic design methods, and experienced the design process in a hands-on project. This exhibition is an opportunity for them to present their learning progress and results along the way.
Three Foundation Year Core Subjects selected works showcasing the students' visualisation skills, understanding of the design and materials culture, and design solutions in the collaborative project based on the topics students are concerned about.
— ABOUT THE TOUR —
This exhibition + facilities tour is the perfect chance for prospective secondary school students to peek into our newly reformed BA (Hons) Scheme in Design, the learning process and outcomes, explore the facilities and resources of PolyU Design, as well as getting up close and personal with our students!
Tour Duration: 45 mins
Language: Cantonese
Ideal Capacity: 15 participants per group. We welcome groups of at least 5 visitors to register for a tour
13 & 20 Feb (Mon) | 14:00 – 15:00
14 & 21 Feb (Tue) | 11:00 – 12:00 | 15:45 – 16:45
17 & 24 Feb (Fri) | 14:00 – 15:00
*Subject to student tour guide availabilities, flexibility could be granted in terms of tour session timeslot, group capacity, tour language etc. For further enquiries or special requests, please approach 34003439 or email shanna.leung@polyu.edu.hk.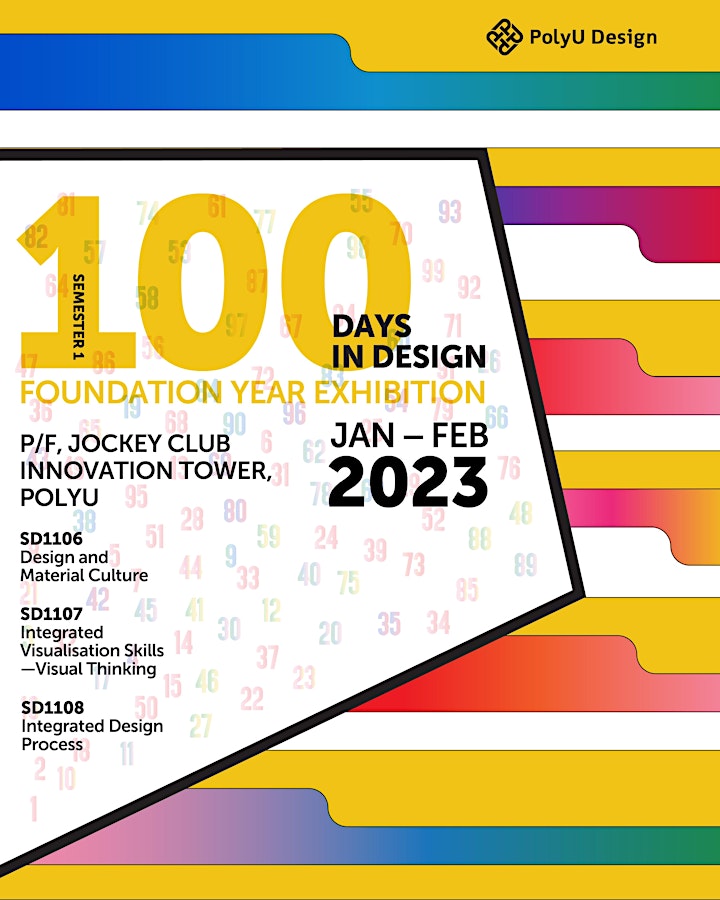 About the organizer
The Hong Kong Polytechnic University School of Design
PolyU Design has been an important hub of design education and research for Hong Kong since 1964. The School is leading in Asia and 16th globally on the Quacquarelli Symonds (QS) art and design rankings. Academic programmes are offered at bachelor, master, and doctoral levels in highly diverse design expertise including product design, interactive design, information design, advertising design, media design, interior and environmental design, social innovation design, service innovation design, urban design, business innovation design, intelligent systems design, intelligent services design, and multimedia entertainment technology.
The School provides a well-equipped teaching and learning environment in the Jockey Club Innovation Tower, a landmark building designed by the late Zaha Hadid.
香港理工大學設計學院
創立於一九六四年,理大設計一直是香港設計教育與研究的重要樞紐。學院成就備受國際認同,在「QS全球大學藝術及設計科目排名」中列第16位,亞洲區名列前茅。
學院提供學士、碩士及博士學位課程,涵蓋多個設計專業:產品設計、交互設計、信息設計、廣告設計、媒體設計、室內及環境設計、社會創新設計、服務創新設計、城市環境設計、創新商業設計、智能系統設計、智慧服務設計、多媒體科藝等。
學院基地為賽馬會創新樓,由已故著名建築師Zaha Hadid設計,提供優秀完善的教學環境。
www.PolyUDesign.com