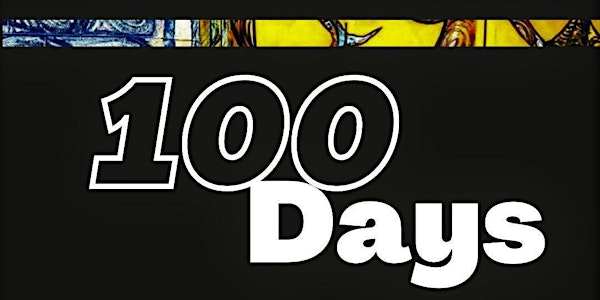 100 Days Consistent
100 Day Consistency Challenge
About this event
About 100 Days Consistent
The purpose of this challenge is to help you accomplish goals now that you haven't been able to accomplish in the past. This is a 100 day commitment, however, you are welcome to join in at any time. The focus is on being consistent rather than getting results. Being rather than getting! You will focus on strengthening your consistency muscle by learning and utilizing the skill of self coaching. 100 Days Consistent is all about The Slight Edge. Doing this work CONSISTENTLY can change your life.
Let's do it!
Start Date | Day #1: August 15th
End Date | Day #100: November 23rd
Life Coach Live: Biweekly virtual workshops | Saturdays starting August 20th
Life Coach Live Times: 10am eastern time
Facebook Group: 100DaysConsistent
You are encouraged to:
Choose the One Thing that you want to do consistently for 100 Days
Schedule time to practice self coaching (journaling) during the 100 Days
Identify a tracking system to record your follow through (I use a large calendar & give myself an X upon completion of tasks)
Attend (or watch recordings of) the Life Coach Live workshops
Join the 100 Days Consistent Facebook Group to stay connected & inspired
What you will need:
Journal (for daily self coaching & taking notes)
Calendar (or some sort of tracking system) to track each day that you do your One Thing
An open mind
How to Prepare
You're encouraged to select 1 goal to focus on during this time. Most of us are tempted to work on many goals at once, but for 100 Days Consistent, I suggest that you only select one. Focusing on one goal will give you the opportunity to hone in on developing your consistency muscle, and the habit of being consistent will naturally spill over into other areas of your life.
Life Coach Lives will be offered biweekly for support. The Life Coach Live events will consist of biweekly virtual workshops / check-ins that will last the duration of the 100 Days. Mark your calendars to attend the Life Coach Live events with the dates listed below. No worries if you cannot attend... there will be recordings of all of the Life Coach Live workshops for you to access at your convenience.