Description
In September 2018, Governor Brown passed Senate Bill 100, that amended the renewable energy goals setting the mark of 100% Renewable Energy by 2045.
This mandate to completely eliminate carbon pollution from California's electricity generation before the middle of the century is a groundbreaking target for the fifth largest economy in the world. This bill is supported by Senate Bill 700 that reauthorizes the Self-Generation Incentive Program (SGIP), enabling more viable and cost-effective energy storage systems.
As utilities in California prepare to implement this mandate, the focus now shifts to efficiently and cost-effectively integrating renewables,non-carbon emitting power sources and potentially large amounts of energy storage with the state's existing grid.
The question is how we, as consumers, will be affected and what can we do to support this bill?
Our homes steadily become smarter and more connected, as the residential energy customer incorporates popular home gadgets from the Internet-of-Things space: Smart Thermostats, plugs and light bulbs; adding EV Chargers, Home Energy Security, Smart Home Sensors, etc. Our homes and automobiles are becoming smarter, more connected and more power "hungry" increasing the electric power customer needs.
Come join the conversation amongst prominent Bay Area leaders in the connected home space, with panelists from OhmConnect, Nest, Bidgely, and Autogrid. We will cover homeowner experience, provider and utility demand-side perspective, and leveraging the smart home space in meeting SB100's clean energy goals.
We have a 48-hour refund policy, requests under 48 hours before the event will not be honored
Moderator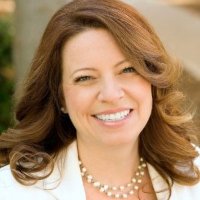 Lisa Ann Pinkerton
Technica Communications
Founder and President
Lisa Ann Pinkerton is the founder of Women In Cleantech & Sustainability, a San Francisco Bay Area group dedicated to the advancement of women in various environmental and technology sectors. She is also Founder and President of Technica Communications, where she handles marketing, social media, content production and public relations for cleantech and biotech startups. Additionally, Lisa Ann is Co-Founder and Marketing Chair for the Global Cleantech Cluster Association, an international speaker and moderator and documentary filmmaker. Lisa Ann is a former award-winning broadcast journalist who reported for National Public Radio, PBS Television, WPXI-NBC, American Public Media, and Free Speech TV.
Panelists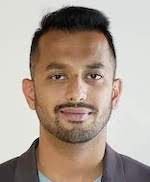 Mr. Vish Ganti
Director of Strategy
Autogrid
Mr. Ganti leads the implementation of a 1500 MW Demand Response and Distributed Energy Resources portfolio. He has been leading and managing technology projects in the areas of AutoDR and ancillary services—successfully overseeing the implementation of over 800 MW of DR resources in North America—since 2010. He was the leading technologist in C&I DR at CPower Energy Manager (a subsidiary of Constellation), Johnson Controls, and EnerNOC. Prior to Johnson Controls, he worked at Lawrence Berkeley National Laboratory, where he researched various Smart Grid application areas including AutoDR, interoperability, home automation, and smart appliances. Mr. Ganti holds a Bachelor of Science degree in Electronics and Communication Engineering from Jawaharlal Nehru Technological University, Hyderabad, India and a Master of Science degree in Electrical Engineering specializing in Energy Management from San Francisco State University.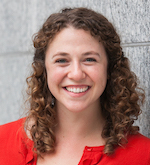 Lillian Mirviss
OhmConnect
Project Manager
Lilian manages OhmConnect's grants and strategically identifies research opportunities to catalyze and grow implementation of DR. She has experience managing energy research and development contracts for the California Energy Commission, and she previously worked for Gap Inc. on corporate renewable energy procurement. Lillian has a Master of Environmental Science and Management from the Bren School at UC Santa Barbara and a BA in Geology-Biology from Brown University.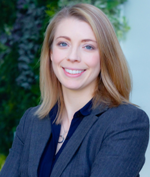 Amanda Sahl
Product Manager
Google / Nest's Energy Services.
In her role, she develops and maintains a product portfolio designed to help customers save energy and utilities to manage energy demand. Prior to joining Nest in 2015, Amanda worked for the U.S. Department of Energy's on energy efficiency and renewable energy projects, including R&D program management, green procurement, and reducing petroleum use of the federal vehicle fleet. Amanda is a Certified Energy Manager and a LEED Green Associate. She holds a Master's of Environmental Science from Yale University and an MBA from Johns Hopkins University.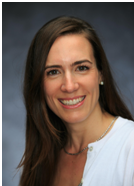 Jordana Temlock
Bidgely
Director, Regulatory Affairs
Jordana leads regulatory strategy and market development activities across the United States at Bidgely. She is responsible for educating regulators, consumer advocates, utilities, and industry stakeholders on the power of data and AI and helping to grow the overall market for technology innovation within the Utilities. Bidgely is revolutionizing the way utilities do business by introducing AI and energy disaggregation to influence consumer engagement, energy efficiency, EV/TOU adoption, load management, smart home automation, and program optimization. Prior to Bidgely, she was Director of Market Development at FirstFuel Software where she helped advance business customer engagement for commercial customers. Jordana started her regulatory career at the California Public Utility Commission (CPUC) as a Senior Regulatory Analyst, where she oversaw activities within the one billion-dollar combined commercial energy efficiency portfolio of the four California investor-owned utilities. Jordana received her B.S in Legal Studies from University of Massachusetts at Amherst and a Masters in Public Policy from University of Southern California.
OUR SPONSORS