Join us for a unique LIVE experience with community leaders, health demos, art, and speakers!
About this Event
Mrs. Anisa Warren (formerly Palmer), started this charity 10 years ago in honor of her dear mother after her service in the Armed Forces. She is joined with community leaders serving on the Board of Directors, staff, outstanding interns from your local, national and global universities, as well as exceptional volunteers. Meet our Board Member of the Year, Intern of the Year, and Volunteer of the Year!
Join us to win some awesome prizes, giveaways, hear updates about breast cancer in your community and how you can get involved. Although this is a FREE event, we hope that you will donate $10 on any platform you so please in honor of our 10 year anniversary. Our programs keep running and provided FREE to disadvantaged clients we serve because of your support!
Thank you for helping us get this far! 2019 was hard with the Government shutdown and 2020 was even harder with Covid-19. We still have not fully recovered as a small business from both and know that you can help pull us through. We are Stronger Together!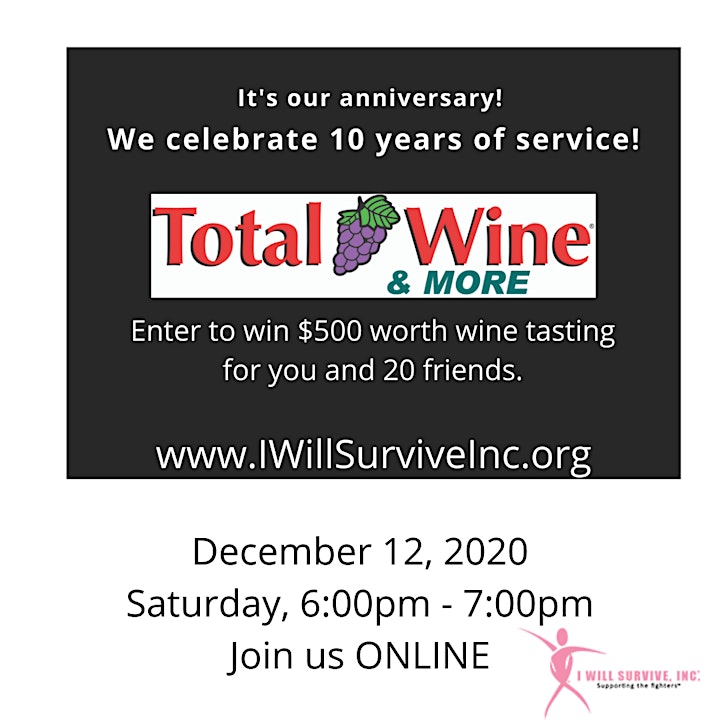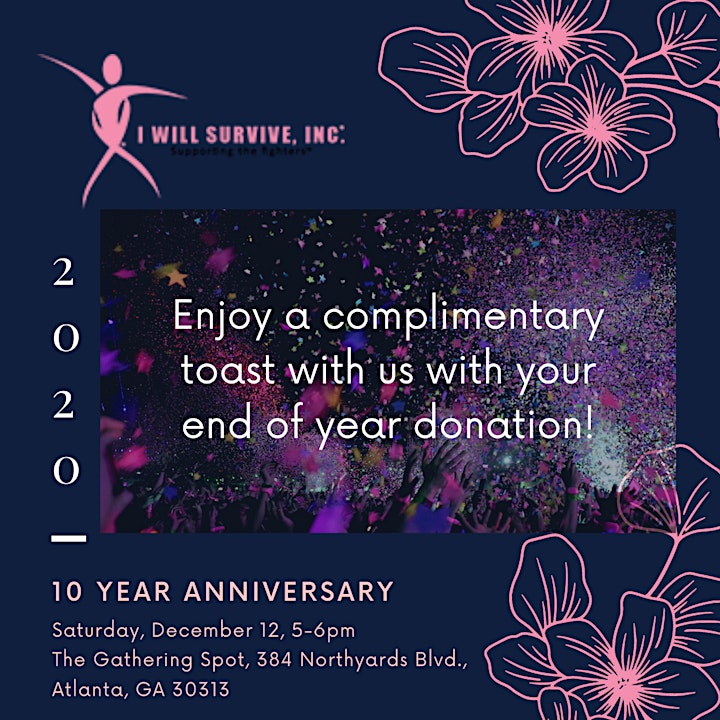 Want to drop your end of year donation off in person (mask please). Sure! Meet us 5:00pm - 6:00pm at The Gathering Spot and enjoy a complimentary toast with a photo op. No donation is too small or too large.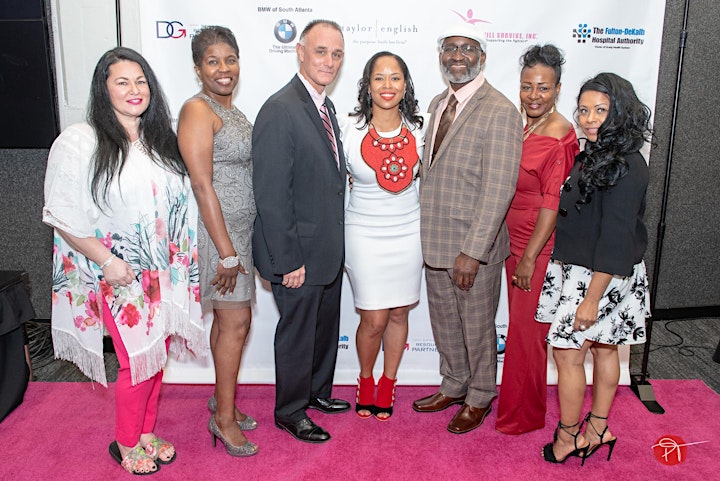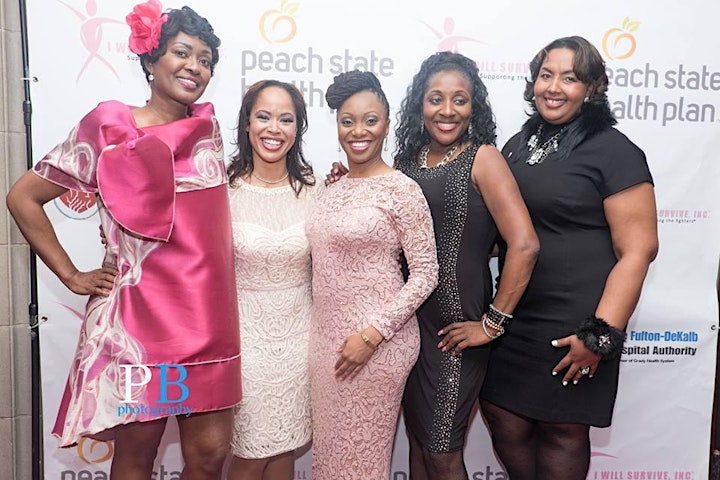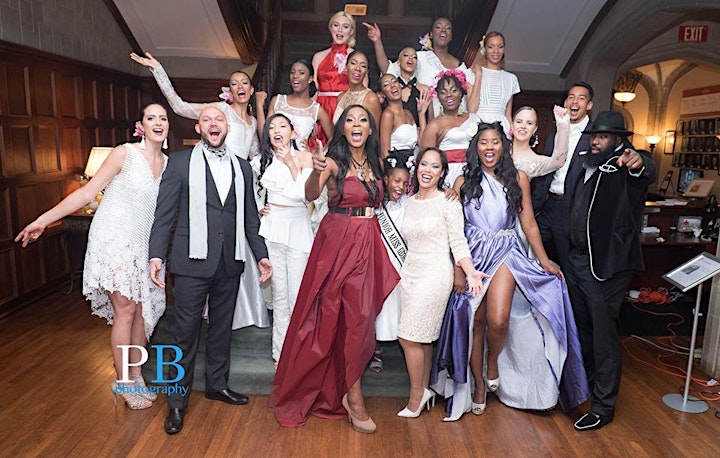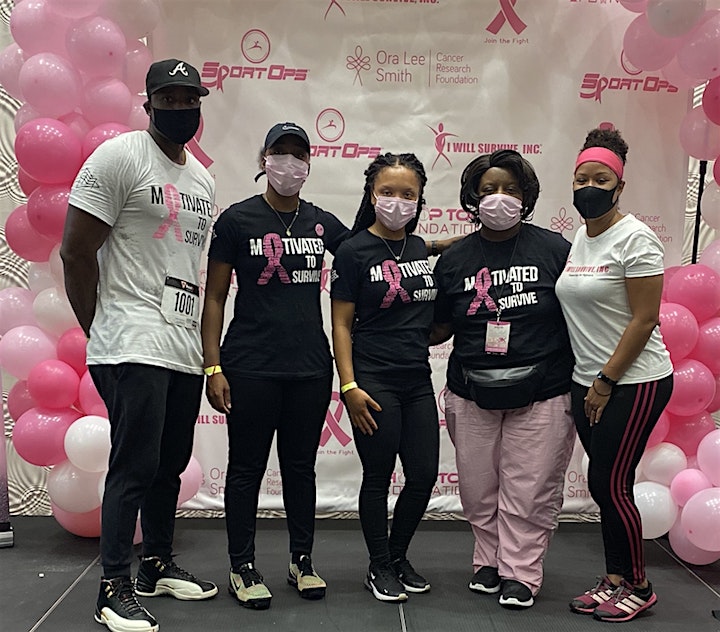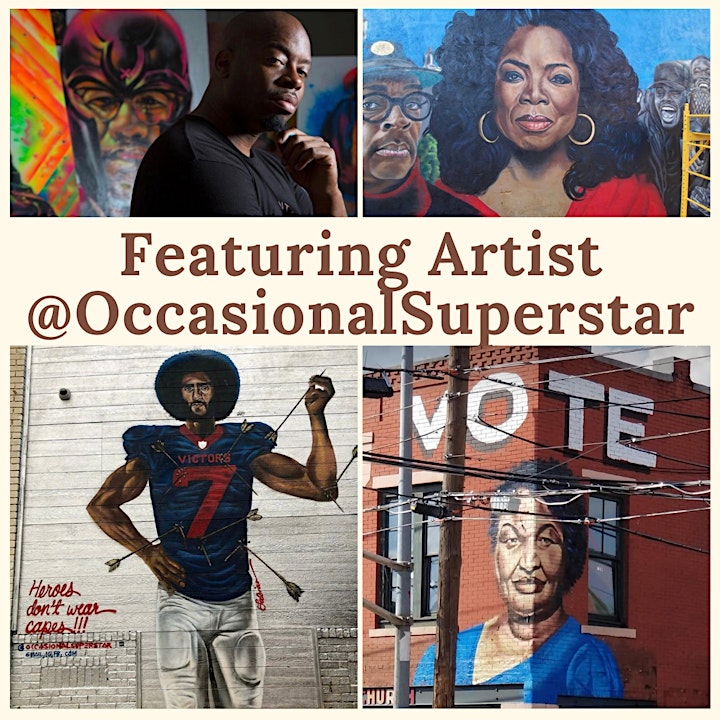 The physical side effects of breast cancer treatments include: fatigue, lymphedema, nausea, weight gain, and depression. These side effects may linger for many years after treatment is complete (Phillips & McAuley, 2014).
The use of expressive art therapies has been shown to improve overall quality of life for breast cancer patients in most areas of life including spiritual, physical, emotional, cognitive, creative, and social (Klagsbrun et al., 2005). Art can be a tool for healing and a constructive form of therapy that can be empowering (Petersen & Matuschka, 2002). Art therapy enables women with breast cancer to regain a sense of control, self-efficacy, and self-esteem by promoting self-expression (Borgmann, 2002).
We are honored to feature Fabian Occasional Superstar as we celebrate 10 years of service and highlight one of our new health programs for 2021, Art Therapy.