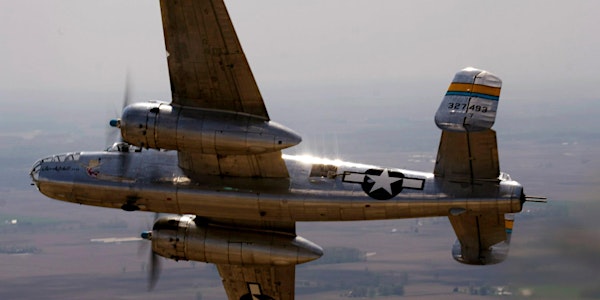 10 Year Anniversary Screening of The Restorers: They Were All Volunteers
Location
Commemorative Air Force Minnesota Wing
310 Airport Rd Hangar 3
South St. Paul, MN 55075
10 Year Anniversary Screening/Q&A of The Restorers: They Were All Volunteers
About this event
Join the CAF MN Wing and Hemlock Films for a 10 year anniversary screening of the Restorers Episode: They Were All Volunteers. Join us for the film at 8pm followed by 30 minutes of Q&A with the Directors Adam and Kara White.
Hemlock Films recently added more features to our episode and we can't wait to share it with you.
Suggested donation of $5 per person to help us with our B-25 Maintenance Fund.
About the Episode:
EP5: They Were All Volunteers
In 2010 an extraordinary event took place. Each year the Doolittle Tokyo Raiders from WWII have a reunion to remember their mission and their leader Gen. Jimmy Doolittle. For their 68th reunion, seventeen B-25 bomber crews gathered to honor the Raiders. This episode stands out, as it follows a B-25 Mitchell bomber from Minnesota as her crew participates in the Doolittle Raiders Reunion / B-25 Gathering in Dayton, Ohio.