10-Week Iyengar Yoga Introductory Course (May & June 2019 Intakes)
Description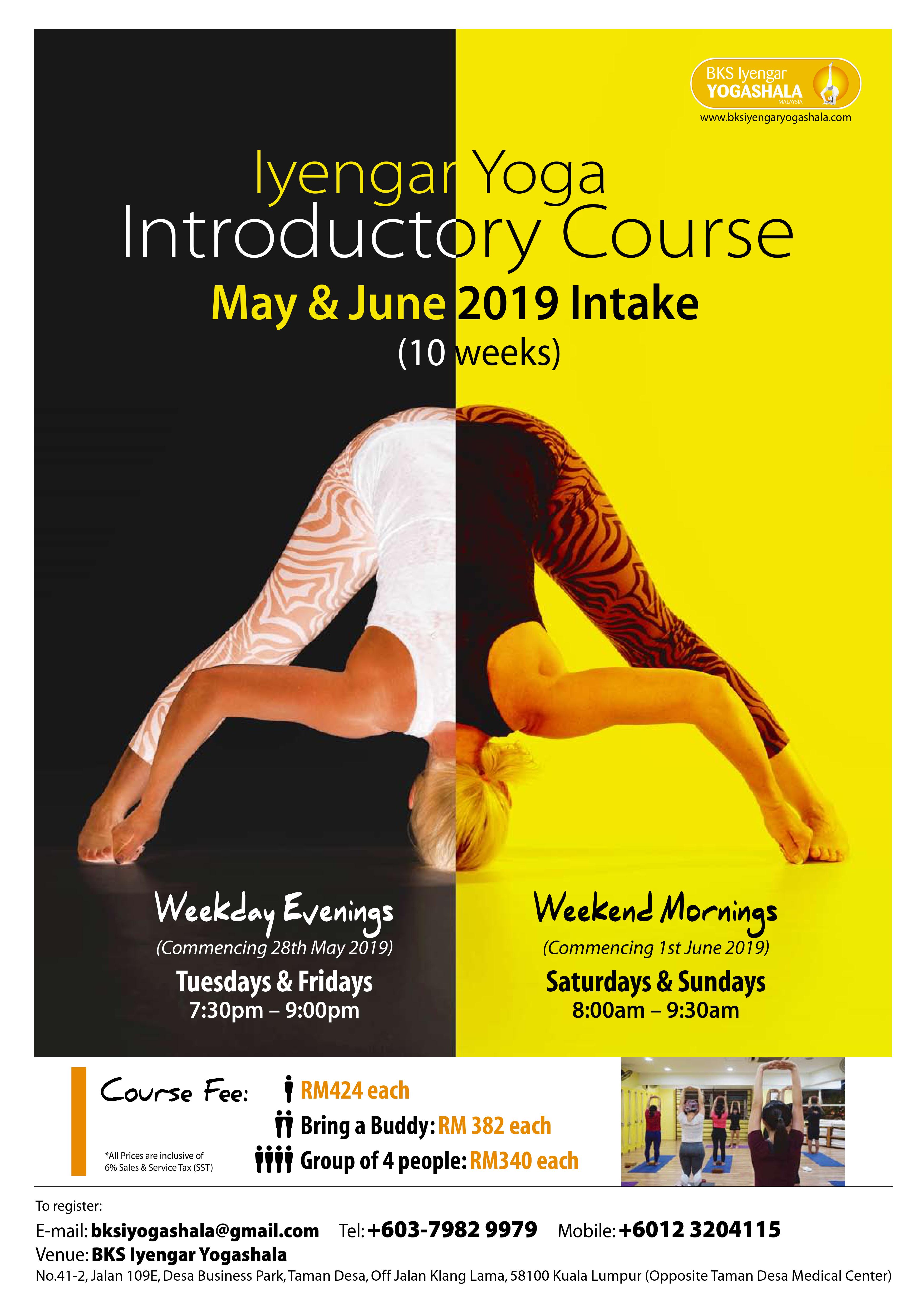 A special course for students new to yoga or the Iyengar Yoga method, this 10-week program introduces the basic poses, synchronization of movement and breath, yoga principles of body and its movement, simple relaxation techiniques and usage of props which is unique to Iyengar Yoga.

Iyengar Yoga teachers use their deep-seated knowledge of the asanas to individualize corrections for each student. Class sessions involve clear demonstration of alignments and posture and students are carefully adjusted. which awaken the body's intelligence - these are the marks of an Iyengar Yoga teacher.

This complete program will address all your needs in starting you off with a firm foundation in Iyengar Yoga method.
To register:
Visit our Facebook Page:
www.facebook.com/bksiyogashala
----------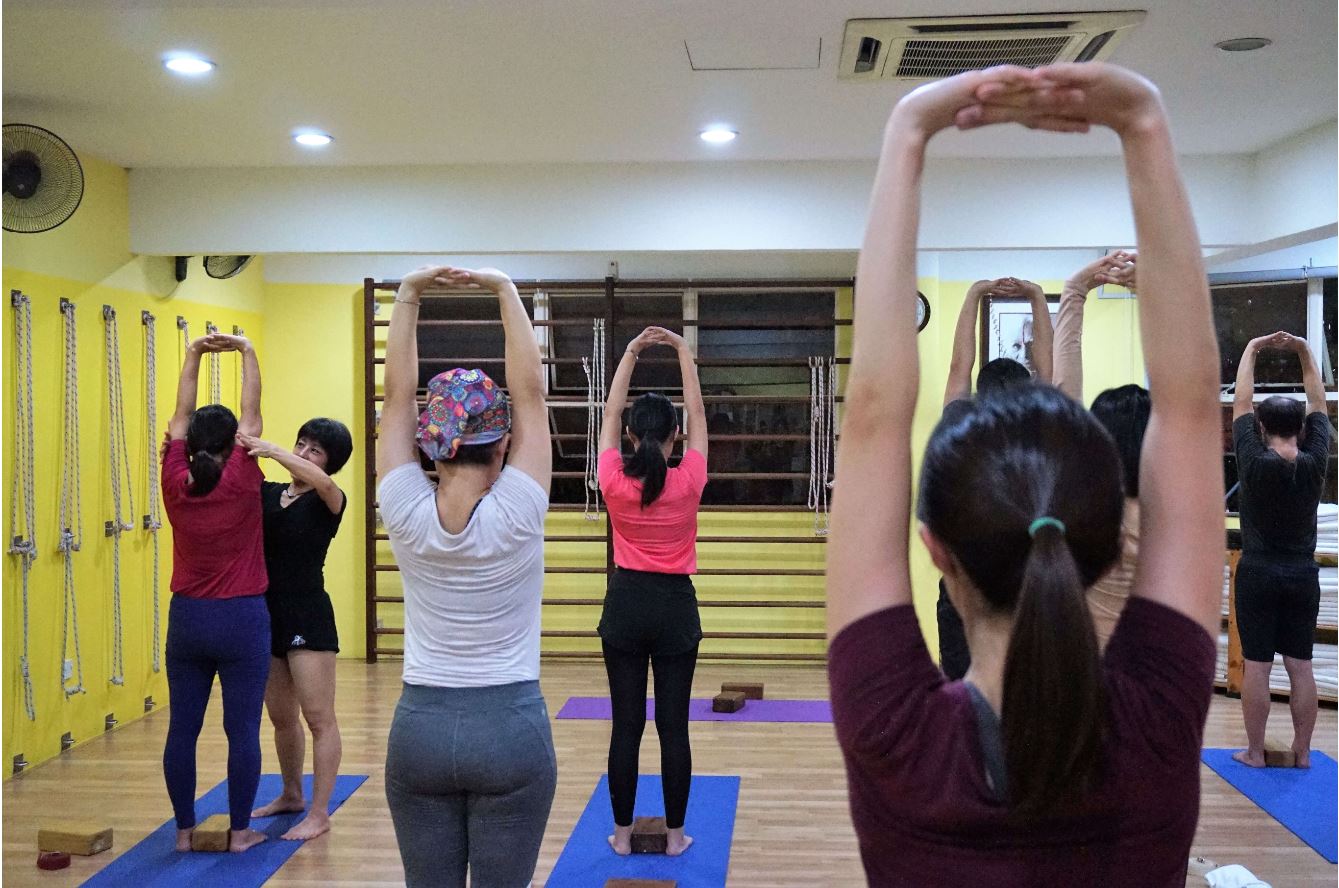 May Intake (Weekdays Evenings)
(Commencing 28th May 2019)
Duration: Tuesdays & Fridays (10 weeks)
Time: 7:30pm - 9:00pm
June Intake (Weekend Mornings)
(Commencing 1st June 2019)
Duration: Saturdays & Sundays (10 weeks)
Time: 8:00am - 9:30am
Course Fee:
1 Person : RM 424 each
Bring a Buddy: RM382 each
Group of 4 People: RM 340 each
**All prices are inclusive of 6% Sales & Service Tax (SST)
Introductory Course Policies
No refunds or replacement classes once the series has started.

Pre-registration is required.

We do not allow Drop-Ins as this is a course with fixed syllabus.

So that the class remains conducive, we will only have 20 students maximum in one class.

Students are discouraged from missing any session throughout the 10 week course.


To register:
Visit our Facebook Page:
www.facebook.com/bksiyogashala
Regular Class Timetable April 2019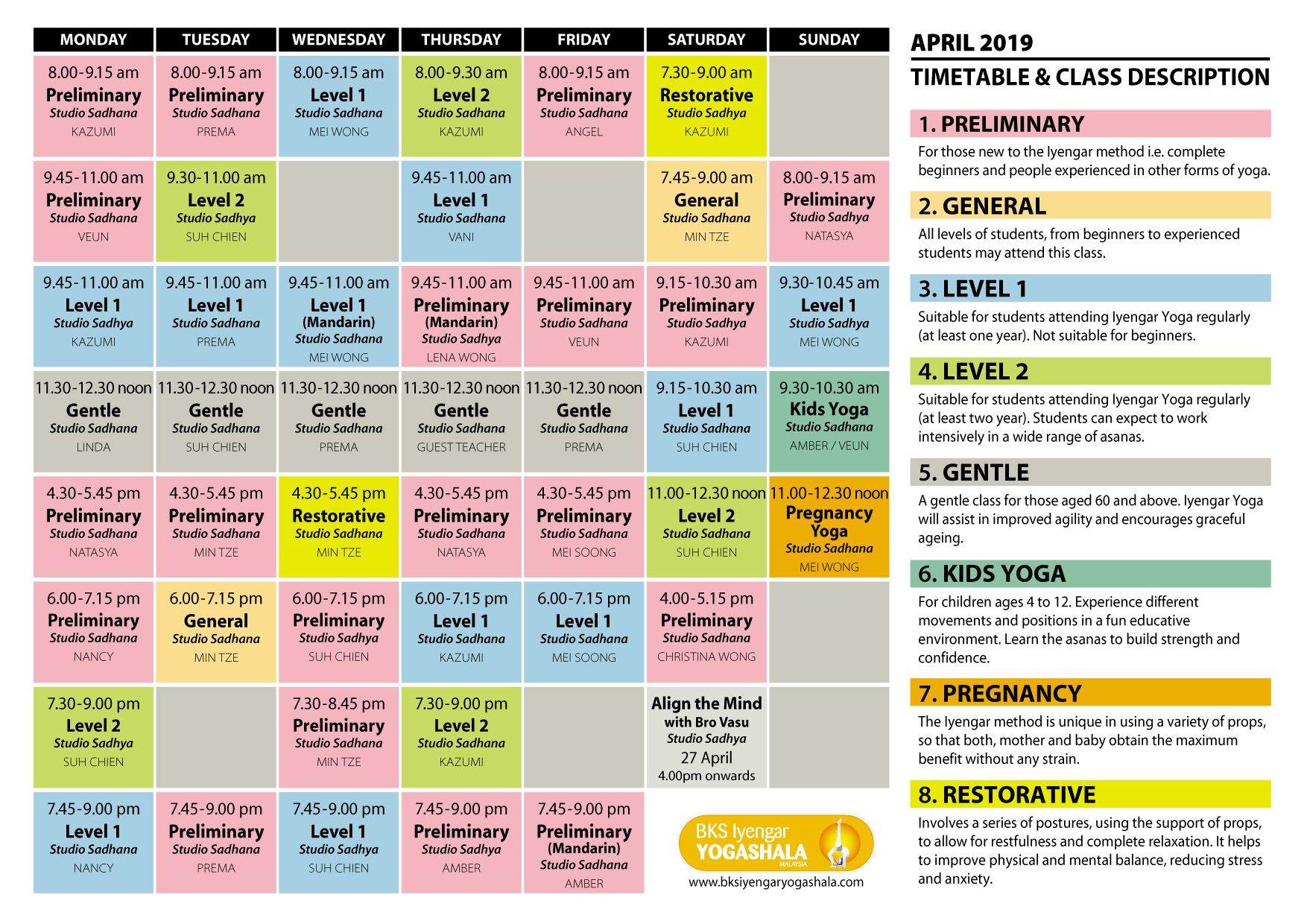 For further information, please contact us:-
Call/WhatsApp: https://wa.me/60123204115 (+6012 320 4115)
Email: bksiyogashala@gmail.com