Description
10 WAYS TO IMPROVE YOUR WRITING with Diane Nottle
Class meets Wednesday, November 29, from 6:30 to 8:30 pm
The cost for this workshop is $25.
What's an antecedent, and why does it matter? What are danglers, and why do they make editors laugh? When can we write just as we speak, and when is it inappropriate? Why do journalists strive to say what the mean in as few words as possible, and why should you? These are just a few of the questions to be addressed in this hands-on two-hour session focusing on high-impact tricks and techniques to make your writing for any purpose stronger, clearer and more memorable.
---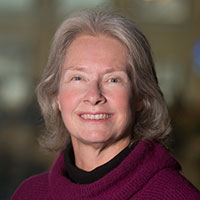 About Diane Nottle
Diane Nottle coaches the international students at the CUNY Graduate School of Journalism. She worked as an editor at The New York Times specializing in arts and culture, an editor at The Boston Globe, The Rochester Democrat & Chronicle and The Roanoke Times and wrote hundreds of articles as a freelancer for newspapers and magazines nationwide and abroad. She is the author of "American English for World Media."
---
For concerns or questions about this workshop, please e-mail pd@journalism.cuny.edu.