10 Ways Social Listening Supports Strategic Business Decisions Across The O...
Description
10 Ways Social Listening Supports Strategic Business Decisions Across The Organization
Long the responsibility (and expense) of the marketing department, social listening has been put into a box—if it's even understood at all. It's time to pull back the curtain, bust out of the box, and apply social listening insights across the business. Social listening can support business strategy in areas like product development, PR, lead generation, voice of customer, market intelligence, sales, legal, vendor management, and thought leadership. In this talk, Liz will explain the difference between social media monitoring and social listening and review at least 10 ways social listening can have an impact within all areas of the business—not just social media and marketing. This outcomes-focused session will give attendees what they need to justify a social listening investment from multiple stakeholders within their organization, and tips on how to dabble in social listening without a budget.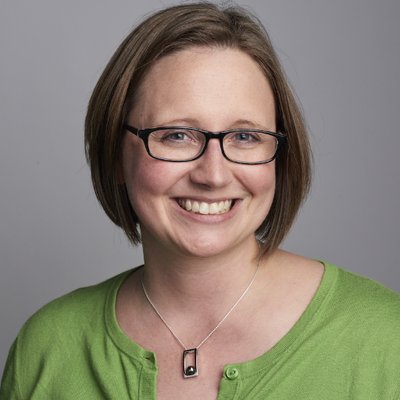 Speaker Bio:
Liz Gross is the founding director of Campus Sonar, a specialized social listening agency. Her professional super powers include designing and analyzing market research, applying social media strategy to multiple areas of an institution, explaining difficult concepts in simple language, and using social listening to develop consumer insights and assist with reputation management.
Prior roles include market insights manager and social media strategist for the loan servicing affiliate of Great Lakes and director of marketing and communications at the University of Wisconsin-Waukesha. When she's not working, she's enjoying fine food and craft beer, growing vegetables in her Wisconsin garden, and traveling as often as she's able.
Gross received her doctorate in leadership at Cardinal Stritch University. She holds a bachelor's degree in interpersonal communication from the University of Wisconsin-Stevens Point and a master's degree in educational policy and leadership from Marquette University.
TIME:
7:30 a.m. registration, networking and caffeine
8:00-9:30 a.m. presentation and questions

If you aren't able to join us in person, Nick Palkowski from Live Action Production, will be LIVE STREAMING this event on our Social Media Breakfast Madison Facebook page
SPONSORS:
LOCATION:
Yahara Bay Distillers 6250 Nesbitt Rd #200, Madison, WI 53719
TICKETS:
Please note tickets are in high demand. To decrease waste and increase accessibility to all, if you claim a ticket and cannot attend, please take a minute to log in https://www.eventbrite.com/gettickets and cancel your reservation at least three days prior to the event.