Stop Stressing and Start Supporting!
About this event
Hear from Kathy Sherman, learning specialist and Co-Founder of Hillside School. Once behind in school, students experience that academic "bar" continually moving beyond their reach.
We know it can be stressful to think about where your child falls in comparison to other kids their age, but let's change the focus to how you can best support your child without the stress.
Learn 10 tips that will guide you and your child to reading success.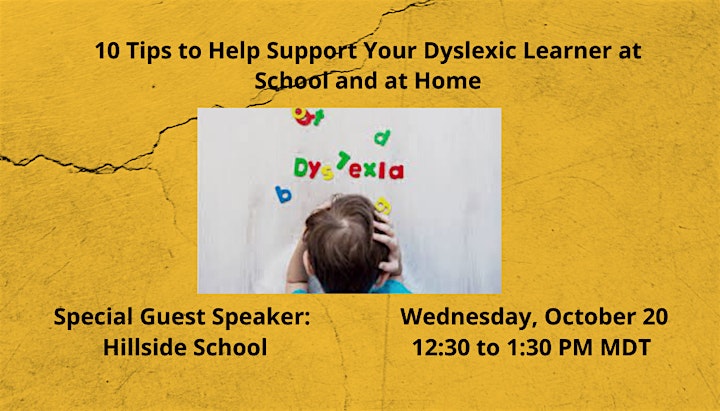 Organizer of 10 Tips to Help Support your Dyslexic Learner at School and at Home