10 Secrets to Optimizing Online Donations & Maximizing Dollars Raised
Description
Join the AFP of Western MA Chapter for its final program of the 2016-17 meeting season.
10 Secrets to Optimizing Your Online Donation Process for Maximum Dollars Raised and Retained - a webinar brought to you by AFP International.
Donations made online is one of the fastest-growing gift channels. While it's not yet a juggernaut, it is significant enough to pay attention to. And if your online gift processes aren't operating according to best practices for user-experience and donor stewardship, you may be leaving a lot of money on the table.
In this webinar, we will examine 10 simple, research-backed fixes that any fundraiser can make to their online donation process. You'll leave with the confidence that your donation pages and forms can convert any visitor into a donor – and retain that donor for years to come.

At the end of this session, participants will:

Understand how and why donors complete your donation forms
Uncover best practices for conversion rate optimization that maximizes the gift amount and frequency
Learn how to formulate a retention strategy for online donors through enhanced gift acknowledgement and stewardship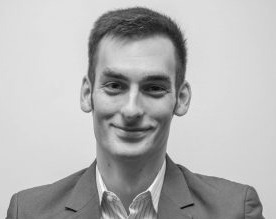 About the presenter: Steven Shattuck is Chief Engagement Officer at Bloomerang. In addition to leading the sales and marketing teams, he curates our blog, administers our weekly educational webinar series and hosts Bloomerang TV, a weekly video podcast that interviews fundraisers and consultants in the nonprofit sector. Steven got his start in the nonprofit sector producing fundraising videos and other digital content for organizations like Butler University, the Archdiocese of Indianapolis, the Domestic Violence Network, the Adoption Support Center, the American Heart Association and CICOA. In 2015, he co-founded Launch Cause, a registered 501(c)(3) not-for-profit organization dedicated to helping emerging nonprofit organizations enhance the impact of their work through collaborative office space, shared services, educational programming and networking with other nonprofit professionals.
This program is free to all attendees, but space is limited and registration is required in advance. Registration and "Bring Your Own Lunch" opens at 12:30pm; webinar begins promptly at 1:00pm.

This program runs for one hour and is approved for one CFRE Continuing Education credit.
For link to this information via the AFP Online Knowledge Center, visit: http://afp.peachnewmedia.com/store/seminar/seminar.php?seminar=79984