Location
StartupHouse
934 Howard Street
San Francisco, CA 94103
Description
Sam will show you what tools UpOut has used to grow their user base to hundreds of thousands.
Key Takeaways
How to build your marketing stack for just $9 a month

How UpOut leverages qualitative date to impact quantitative testing strategy

How UpOut used Optimizely as a product hack
About the Speaker: Sam Ho, ex-Googler, YouTube, and Intel. CEO and co-founder of UpOut.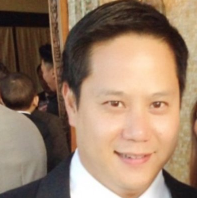 Sam loves analytics and growth hacking. At UpOut, he's had the distinct pleasure of working with hundreds of different marketing tools and loves the whole shift where marketers are enabled to do things so much more easily.
At Google, he worked with Fortune 500 advertisers across North America to advise them on how to better leverage data to optimize their marketing.
In addition, he spent many years on the business development side of Android and Mobile, helping scale Android to the world. Prior to Google, he was at Intel on the wireless marketing team where he was responsible for marketing the nascent Wi-Fi technology, presenting at conferences around the world.
---
Refund Policy
We know plans change, but if you can't make it to the workshop, please email me at least 3 days before the scheduled event date. No refund will be given after this timeframe.
Do you have questions about the event or are you thinking about joining our awesome community? Email me.