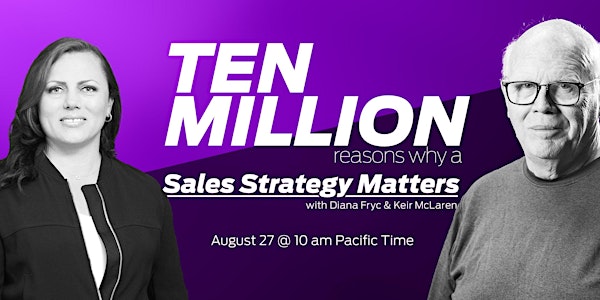 10 Million reasons why a sales strategy matters.
Just a few short years ago sales were lagging. With hard work, the willingness to learn & change she is now a super sales person.
About this event
Diana Fryc Has Projected Sales for Retail Voodoo of $10,000,000 For 2022
Working with Jane Goodall to source sustainably made paper, she went on to a career helping Corporate America normalize the use of environmentally responsible products and materials before coming to Retail Voodoo.
Partner & Marketing & Sales For Retail Voodoo
Host of the Gooder podcast where she interviews the powerhouse women who have found success on every level in the food and beverage industry