10 Key Strategies for Financial Success for Tech Professionals in the New...
Actions and Detail Panel
10 Key Strategies for Financial Success for Tech Professionals in the New...
Wed, January 4, 2017, 12:00 PM – 1:00 PM EST
Description
DCWW is starting off 2017 on a mission to continue empowering women! Join us for our first online (ZOOM) #WebWomenWednesday Lunch & Learn Series of 2017 focused on Finances: 10 Key Strategies for Financial Success for Tech Professionals in the New Year on Wednesday, January 4, 2017 from 12:00pm (E) to 1:00pm(E). Whether you're a millennial, GenXer or Baby Boomer, strategies and insight presented during our conversational style webinar will be both engaging inspiring!
Join from PC, Mac, Linux, iOS or Android: https://zoom.us/j/834438860 Or iPhone one-tap (US Toll): +14086380968,834438860# or +16465588656,834438860#
Last year, 42% of all adult women lacked financial security. Based on findings of the U.S. Department of Labor, the financial situation of women did not necessarily improve with age on average.

In a Bank of America 2016 survey of young adults on financial habits, only 61% of women said they had set aside financial savings.

Of the 62 million wage and salaried women (ages 21-64) working in the U.S., only 45% participated in a retirement plan.

A large gap still persists for women at top firms and in financial professions. Last year, women made up only 17.9 percent of the directors of Fortune 1,000 companies. Less than 10% of all U.S. fund managers are women; women exclusively run about 2% of the industry's assets and open-end funds. By contrast, men exclusively run about 74% of the industry's assets and 78% of funds, with mixed-gender teams accounting for the balance.
Sources: Bank of America, Department of Labor Women and Retirement & Where are the Women in Finance, Bloomberg View
Women in Technology and Finance have the power to change the current narrative. We will also speak on how the interplay between finance and technology (FinTech) increasingly creates opportunities for women in both tech and finance industries to support one another. As we upgrade our internal operating system—our way of thinking about finances— we can continue to use our gifts of innovation and creativity to drive cultural and economic change.
About our Featured Presenter: Danielle Wedde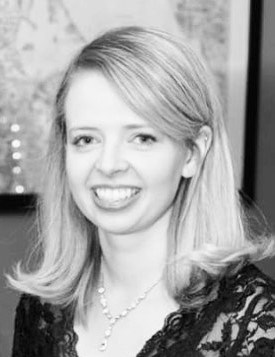 Danielle is an economic analyst who is passionate about the economic empowerment of women. Currently she works as an economist at a nonprofit in DC, working to strengthen foreign trade and investment. She previously worked at State Street Bank where she conducted investment research for institutional clients. She has participated in FinTech communities in New York and Boston. Prior to entering financial services, she conducted Research at Harvard Business School, with a focus on business strategy of multinational corporations. Danielle earned her degree in math and economics from the University of Rochester and is currently a member of the CFA Institute and working towards her designation. Follow Danielle on Twitter @Danielle_Wedde for future thought pieces on women and finance.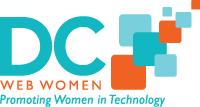 DC Web Women (DCWW) is a professional organization of more than 3000 members located in the DC area. Our members are professional women, students, and enthusiasts who specialize in the fields of Web Design, Web Development, UX, Computer Science, IT, Graphic Design, Web Content, Blogging, Multimedia, Marketing, e-Marketing, SEO, Web Analytics, and Social Media.