10 Great Techs Every Startup (and non-startup) CEO Should Consider in 2015

Friday, April 24, 2015 from 8:00 AM to 10:00 AM (EDT)
Event Details
Part of Philly Tech Week 2015 presented by Comcast:
Join us for a lively conversation about the latest tools, technologies and services that every startup (and even non-startup) CEO should be considering in 2015 to help run their businesses lean and profitable.  Our panel of tech experts will share their insights and the audience will also be invited to brainstorm.  From cloud accounting to CRM to project management to HR we'll discuss the best technologies to help you grow your business this year. Come and participate and you'll leave with lots of ideas.
Panelists: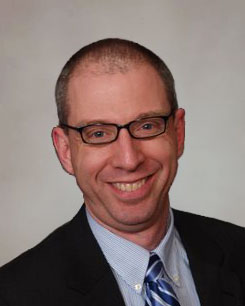 Joe Cellucci, CEO and Managing Partner of Enable Consulting, LLC
Prior to co-founding Enable in 2002, he was CEO of ProCaveo, Inc., where he led repositioning of the company, focusing it on security and business integration.  Previously, Joe spent five years at CoreTech Consulting Group, an information technology consulting firm, where he served in various positions, including Chief e-Business Officer, Director of Marketing and Practice Manager for the electronic business technologies and application services consulting practices. 
Joe has more than twenty years experience in creative application of business technology to enhance sales performance, achieve a comprehensive single view of the customer, and collaborate more effectively as a sales organization. Joe's experience in customer relationship management and social media spans a diverse set of industries and technologies. He has recently focused on adoption of new CRM models, including work with a global pharmaceutical company in adoption of a SaaS (software as a service) CRM and social media solution. Joe has also helped clients in energy, education, and technology services to evaluate, select, and implement most major CRM product sets.
Joe has presented at a number of leading industry conferences and has written or been interviewed for several articles for national technical publications. Joe has delivered a national series of seminars and served as an adjunct professor and coordinator for the e-business curriculum for New York University, Philadelphia University and Gwynedd Mercy College. He holds both a Bachelor's and a Master's degree in computer science from Villanova University.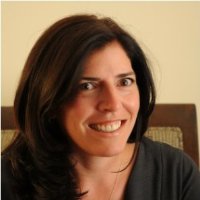 Nicole M. Ksiazek, Manager at McGladrey
Nicole M. Ksiazek is a manager in the TMC Finance and Accounting Outsourcing Department.  She has more than 18 years of experience with an expertise in optimizing accounting processes through software applications. In early 2011, Nicole was tasked with selecting and implementing new systems to standardize and optimize the outsourced accounting and financial management processes that the Philadelphia Finance and Accounting Outsourcing Practice manages for its clients. The firm chose to implement cloud-based platforms to achieve its shared services vision and satisfy the needs of its current and future clients.
She currently performs client assessments in relation to processes and applications and works with integrating outsourcing clients onto the cloud-based platforms to allow better collaboration and accessibility to financial information for them and the Outsourcing staff assigned to their accounts.  
Her clients consist of a wide variety of owner-managed and venture capital-backed start-up, emerging, and lower-middle-market businesses in the industry verticals of life sciences, consumer products and technology and business services, as well as not-for-profit entities. She has a background in audits of clients in various industries and has a comprehensive knowledge of financial reporting and analysis.
She is a frequent speaker for the AICPA in the areas of Cloud Accounting Systems, Cloud Accounting Services and Client Process Improvements.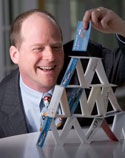 Gene Marks, President of The Marks group, P.C.
Gene writes daily for The Washington Post focusing on issues affecting the business community. He also writes weekly columns for Forbes, Inc. Magazine, Fox Business, The Huffington Post, and Entrepreneur.com. His columns are read by hundreds of thousands of small and medium sized business owners around the country. Gene has interviewed celebrity entrepreneurs such as Donald Trump and Gene Simmons.
Gene has written six books on business management, specifically geared towards small and medium sized companies. His most recent is The Manufacturer's Book of Lists. Gene has also written In God We Trust, Everyone Else Pays Cash, The Small Business Best Seller, The Streetwise Small Business Book of Lists, The Small Business Desk Reference, Outfoxing The Small Business Owner — Crafty Techniques for Creating a Profitable Relationship and The Complete Idiot's Guide To Successful Outsourcing.
Nationally, Gene frequently appears on FOX Business, FOX News and CNBC discussing matters affecting the business community. Gene also appears quarterly on MSNBC's "Your Business" program and monthly on various TV outlets in the Philadelphia area. In addition, Gene has appeared as a guest on numerous radio talk shows including The Sean Hannity Radio Show, authored dozens of articles for many publications and has been quoted frequently in the national media, including The New York Times, USA Today, The Chicago Tribune and Business Week. He is also a member of the National Speaker's Association.
Through his keynotes, workshops, seminars and executive retreats, Gene helps business owners, executives and managers understand the political, economic and technological trends that will affect their companies so they can make profitable decisions.
Gene owns and operates the Marks Group PC, a highly successful ten-person firm that provides technology and consulting services to small and medium sized businesses. The Marks Group PC, launched in 1994, has grown to help more than 600 companies and thousands of individuals throughout the country.
Prior to starting the Marks Group PC Gene, a Certified Public Accountant, spent nine years in the entrepreneurial services arm of the international consulting firm KPMG in Philadelphia where he was a Senior Manager.

Have questions about 10 Great Techs Every Startup (and non-startup) CEO Should Consider in 2015?
Contact RSM US LLP
When & Where
4040 Locust St
Philadelphia, PA 19104


Friday, April 24, 2015 from 8:00 AM to 10:00 AM (EDT)
Add to my calendar