A Small Business Bootcamp for Entrepreneurs who need to PRICE for PROFIT!
About this Event
As entrepreneurs and small business owners, we get excited to see sales coming in, but, are we profitable? Sales does not equate to profitability if you are priced too high, too low, or haven't identified the profit margin.
This bootcamp will give you tools to help increase profitability while factoring in basic accounting structure. Walk away with actionable resources that will help find the 'sweet spot' in the most important area of your business. If the money isn't right, then there is no pathway for it to be successful.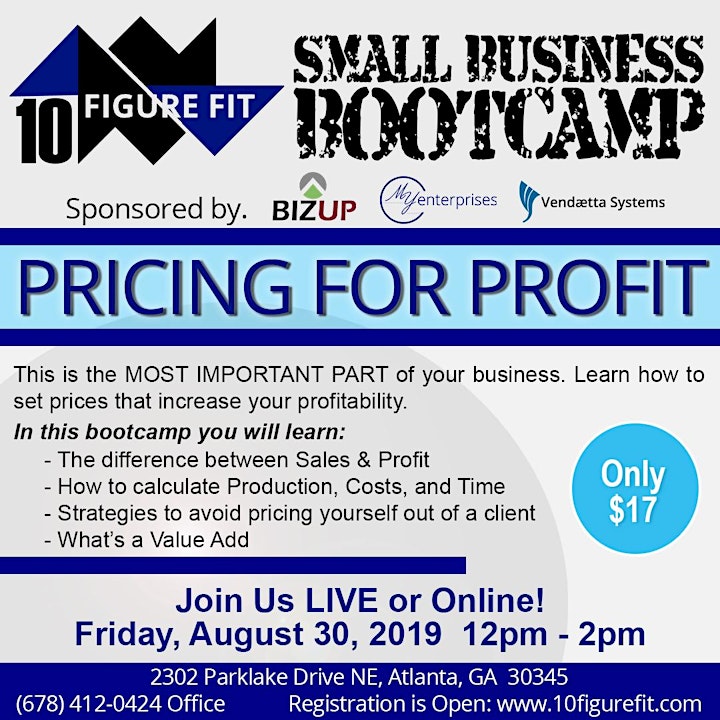 Featured Speakers:
Martina C. Young, the Entrepreneur's Trainer with MY Enterprises LLC
Wm. Dexter Jones, VP of Technology with Vendaetta Systems LLC
Register today! There are only 25 seats available. Bring your business cards, your best business pitch, and marketing collateral that you'd like to share. We are looking forward to GREAT connections and increased profitability in your business.