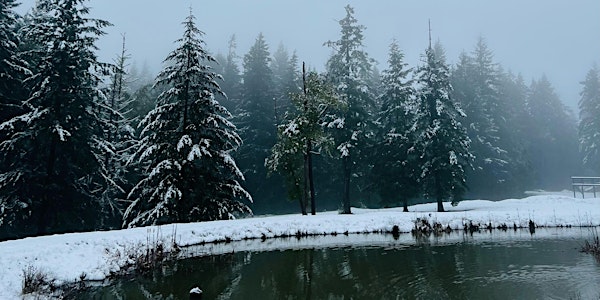 10 DAYS OF INTENTION~ An AYURVEDIC RESET FOR BODY MIND AND SPIRIT
10 Days of Intention~ An Ayurvedic Reset for Body Mind and Spirit is an opportunity to begin the year with loving attention .
About this event
As we begin to witness the light return after the dark night of Winter Solstice, we too must take time to pause and rest in order to be ready for the awakening of Springtime. This pause does not have to equal heaviness. We can invite lightness back into our lives by resetting our practices and rituals. This new offering honors the season of rest through diet, lifestyle, and herbal support. We will practice Ritucharya (seasonal regimen) and Dinacharya (daily regimen) to support our well-being in this season. By setting these intentions now, we assist in keeping toxins from accumulating in the deeper tissues of both body and mind. The more we can lighten the toxic load, the more ease our bodies have in metabolizing food into energy, and the sensory into harmony.
This is for you. Your timing, your home, your way. Start anytime. Once you register you will receive the eBook and a small package will be mailed to you (or available for pickup for locals). You will have the opportunity to read through the eBook, make a grocery list and shop before starting your Reset.
Included in this reset:
62 page eBook
Guidelines for healthy eating
Daily rituals for body mind and spirit
Ayurvedic recipes
Ayurvedic guidance and teachings
Sense-Cleansing instructions
Ayurvedic herbs
Daily emails to support the reset
20 minute daily playlists
and more