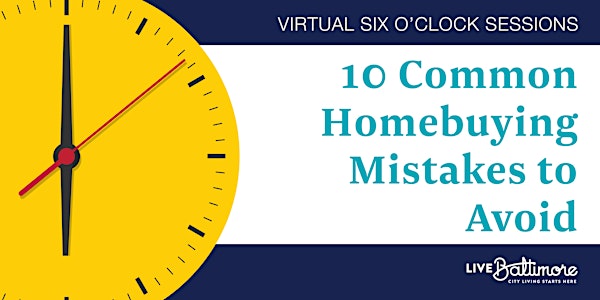 10 Common Homebuying Mistakes to Avoid Virtual Workshop
Learn how to avoid common mistakes for a smoother and more successful homebuying experience.
About this event
Whether you're preparing to purchase your first home or fourth—there are many steps to follow and things to consider. One misstep could cause delays, make you ineligible for certain financial incentives, or even keep you from buying your dream home.
This workshop will outline 10 common mistakes that homebuyers make and ways to overcome them. Homeownership is a dream that can come true with the right planning, preparation, and homebuying partners.
Come prepared with your questions for our experts in this informational one-hour virtual workshop.
*Please note - this class is for educational purposes only and attendance does not qualify as homeownership counseling. Homeownership counseling and Homeownership Counseling Certificates are provided by City-approved counseling agencies ONLY. For a list of agencies to contact for homeownership counseling, click here.