Description
1 Semester Startup invites you to Demo Day on November 29, 2012 at 5:00 PM where we will showcase the 10 undergraduate startups from our Fall 2012 class.
Undergraduate students experienced entrepreneurship first-hand, learning from some of the most successful entrepreneurs in Austin. University of Texas students from many different departments including Computer Science, Engineering and Management started companies and were assisted with a semester-long program of startup acceleration: speakers, mentors, and supervised project work. Mentors are exceptional people who have successfully started one or more companies.

Each startup will get 6 minutes on stage and then you can go and talk to them afterwards. There will be numerous other leaders from the Austin entrepreneurial community in attendence as well.
Learn more about 1 Semester Startup at http://1semesterstartup.com/
KEYNOTE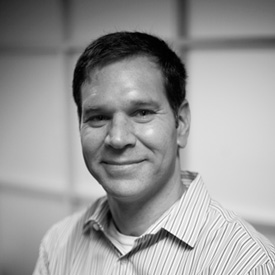 We are fortunate to have Rony Kahan, CEO and Co-founder of Indeed as our keynote speaker. Indeed is the #1 job site worldwide, with over 70 million unique visitors and 1.5 billion job searches per month. As the leading pay-for-performance recruitment advertising network, Indeed drives millions of targeted applicants to jobs in every field and is the most cost-effective source of candidates for thousands of companies.
The company raised $5 million in venture capital from investors including New York-based Union Square Ventures and The New York Times. With sales doubling every year, they were on track to go public. Just recently, Indeed was acquired by Recruit, one of the largest privately held companies in Japan with more than $10 billion in annual revenue. Recruit aspires to be the leader in HR and recruitment services worldwide.
PROGRAM
5:00PM:

Reception (Drinks and Light Food)

6:00PM: Texas Spirit Cheerleaders!

6:30PM: Opening Remarks
6:45PM: Keynote: Rony Kahan, CEO and Co-founder of Indeed

7:15PM: 10 Student Company Pitches

8:15PM:

Introduction to Longhorn Startup 2013

8:20PM: Concludes

ABOUT 1 SEMESTER STARTUP
Starting your own company is a great way to change the world. You've heard how Steve Jobs changed the world with his insanely great products from Apple Computer. More examples: James Truchard changed the world with National Instruments, Bill Gates with Microsoft, John Mackey with Whole Foods Market, Michael Dell with Dell, and Mark Zuckerberg with Facebook. All these founders and their teams are still changing the world, with impacts measured into the millions of jobs and billions of dollars.
Three of these entrepreneurs are still running their companies in Austin. One started his $60B company in a dorm room at UTAustin; another started his $10B company after dropping out of UT; and the third got a PhD here before starting his $1B company. These students want to follow in their footsteps.