Description
MEET THE WINE MAKER | Victor Schoenfeld of Golan Heights Winery/Yarden has been called "one of the most influential winemakers in Israel today." To many, he embodies the modern Israeli wine era, with classic wines such as Katzrin, Yarden Cabernet Sauvignon and Odem Organic Chardonnay, and experimental ventures that have encompassed "Rom" (a collaboration with Zelma Long), Israeli dessert wines, and sparkling wines that defy expectations.
Victor has been making wine in Israel for almost 30 years, working with a range of elevation and micro-climates in Golan Heights which account for a diversity of styles. A winemaker with a scientific discipline, Victor believes that knowing the exact soil type, climatic conditions, variety, clone and rootstock are essential to making top quality wines in a "new" region. Victor will present a range of wines from sparkling to full-bodied reds that illustrate Israel's full potential.
Taste these artful wines, pair them with inspired food combinations, and learn what the top tier of the wine world has to offer from wine maker Victor Schoenfeld.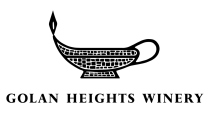 WINE LIST

2010 Yarden Rose
2015 Yarden Gewurztraminer
2014 Yarden Katzrin Chardonnay
2012 Yarden 2T
2013 Yarden Cabernet Sauvignon
2013 Yarden Cabernet Sauvignon Yonatan Vineyard
2012 Yarden Katzrin
2013 Yarden Muscat
MENU (tentative)

Ricotta fresca canapes
Bruschetta with white beans, tomato & basil
Boucheron (goat's milk cheese), Manchego (sheep's milk cheese), Gorgonzola dolce (cow's milk blue)
Evreskaya salame (cured beef sausage)
Black & green olives
Lamb kofte with rice
Ricotta torte with balsamic strawberries
WHO SHOULD ATTEND
This class assumes some exposure to wine but little formal wine knowledge. This program is appropriate for both consumers and professionals in all wine, food, hospitality and service industries.
WHAT WE BELIEVE
At the Boston Wine School, we are a 100% Wine Snob Free Zone. We believe that learning about wine involves learning about yourself, and we promise to challenge all our students to do that. Our goal is to help you understand deeply and communicate completely what you are experiencing when you are enjoying a glass of wine or a morsel of food.
REGISTRATION REQUIREMENTS
Guests, students and certificate candidates must meet the legal minimum age for the retail purchase of alcoholic beverages in the country where the program is being held: 21 in the USA and 18 in China.