Join us for this 2-Day experience, learning the craft of ceramics and experiencing the magic of clay in your own hands.
About this event
THIS SUMMER
Due to the current situation, Summer 2021 workshops will be held outside of our pottery studio. Instead, we will welcome you in a beautiful hidden garden among trees & birds.
If it happens to rain, we will proceed with the session in one of the beautiful spaces of Betahaus NK, which is located in the same garden.
All the COVID-19 safety measures will be insured at the event. Please, make sure to wear a mask and bring a Negative test from the same day or proof of Vacination with you. <3
ABOUT THE WORKSHOP
It is a 2-DAY Workshop, yet you can decide to book only one of the days and go through only part of the learning process with us. In case you only book DAY 1, your creation will be fired and glazed minty-beige for you.
DAY 1 / 06.10/ 18:30-21:00 / HAND-BUILDING
It will be all about hand-building, so no throwing wheel involved. We will start with a 40 min lecture introducing you to different types of clay, different stages of drying and firing, ways of preparing it and ways of shaping it into a final piece. Then we will get right into practice and get your hands dirty. Each participant will get a chance to create their own ceramic object shaped according to their personal master plan.
DAY 2 / 13.10/ 18:30-21:00 / GLAZING
This session is fully devoted to bringing colour into your ceramic object. There are several colouring techniques in pottery, but in the current session we will fully focus on glazing – covering your object with a combination of chemical elements that turn into glass-like plating after firing. We will start with a 40 min lecture, introducing you to the different techniques and possibilities of glazing. Once all the basic rules are shared, you will get down to glazing your ceramic object according to your desired plan, under an attentive eye of your instructor.
Workshop Holder
Our workshops are held by a team of experienced and talented ceramic artists. The teacher for the session might vary, but we ensure you, that you are in safe hands and are going to have the most beautiful time crafting ceramics.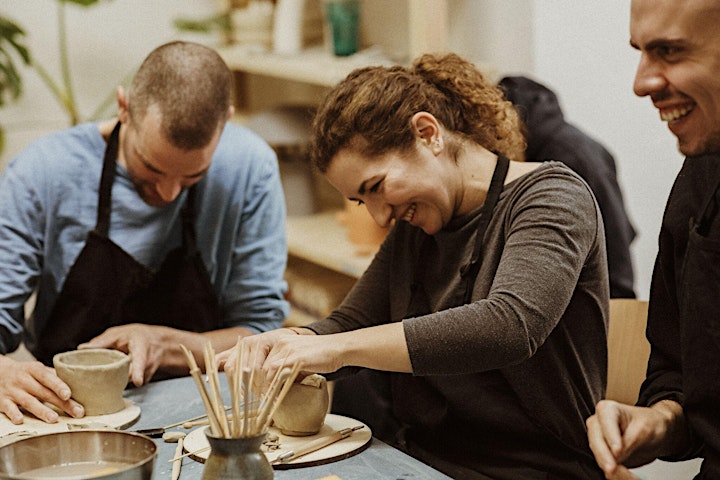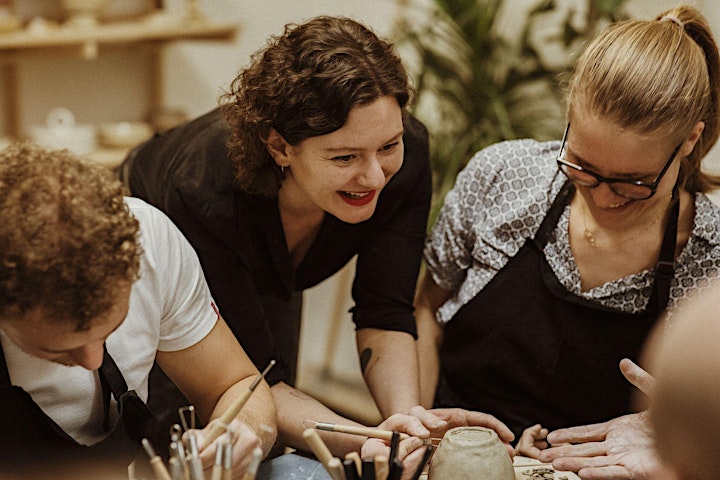 Organizer of 1 or 2 Day Pottery Workshop
brsg Keramik is a new ceramic design laboratory based in Berlin. We are obsessed with careful and thoughtful crafting of functional design objects. The main focus of our work lies in expansion of visual and functional capabilities of ceramic art. We balance between centuries-old medium and contemporary design, between functional objects and conceptual art. Whether we work on our in-house projects or commissions for clients, these four elements always remain essential. As long as that is in place, we don´t limit ourselves to any particular product – plates, jewelry pieces, sculptures – it could be really anything.
Elizaveta Barsegova is founder and creative director at brsg Keramik. Her prior professional experience lies in the fields of fine arts and direction of creative spaces. 2012-2014 Elizaveta Barsegova directed Open Design City, creative workshop of betahaus| Berlin. The focus of Elizaveta´s artistic and curatorial practices lied in the intersection of arts and design, creation and observation of the melting point of the two.