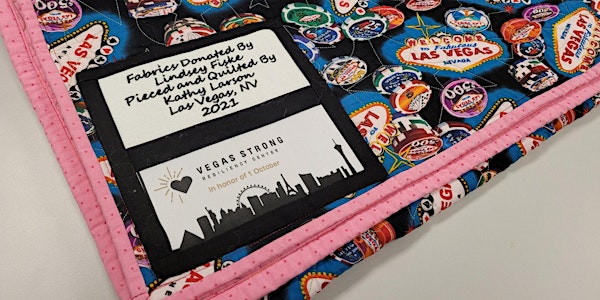 1 October Remembrance Quilt Raffle: 2022
Register for this event for a raffle ticket by October 31, 2022, to win one of the available quilts.
About this event
The Vegas Strong Resiliency Center is honored to present the fifth annual quilt raffle for 1 October survivors, bereaved relatives, and first responders. All quilts have been graciously donated and handmade by a variety of quilting guilds and individuals in Nevada and around the country.
Those affected by Route 91 may register for this event for a raffle ticket to win one of the available quilts by October 31. Winners will be notified by November 5. One entry per person. Duplicate entries will not result in increased chances to win a quilt.
For information about other remembrance events this year for Route 91 survivors, family, and friends, please visit VegasStrongRC.org/remembrance.
If you're a quilter interested in creating a quilt for this project, please contact the Vegas Strong Resiliency Center by phone at 702-455-2433 and ask to speak with Lorea Arostegui or by email VegasStrongResiliencyCenter@ClarkCountyNV.gov. More information is available at VegasStrongRC.org/quilt.