Description

1 Million Cups Washington, D.C.

We are proud to bring 1 Million Cups to Washington, D.C. bi-weekly. Be part of a global movement to caffeinate our ecosystem and make a profound impact bi-monthly ,Wednesday mornings 8:30am-10:00am at WeWork Metropolitan Square D.C.
You'll also enjoy coffee and make connections with others who are interested in supporting local entrepreneurs. Come early to get through building security and have a chance to chat with the organizers and attendees.
Transportation: Metro Center (Red, Orange, Silver, & Blue lines), McPherson Square (Orange, Silver, & Blue lines)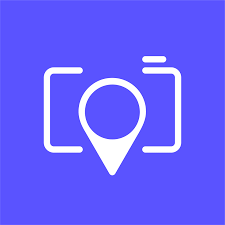 Spoted is a social photography marketplace that allows people around you take candid photos of yourself in your natural state. By using a convenient geo-location driven solution, Spoted introduces different angle in taking photos.
Speaker: Mihajlo Kozjak
Bio: IT Management Consultant with an extensive experience in product development, IT M&A and sales. A summa cum laude graduate of the Lander University's School of Management.

VISION OF 1MC DC
To become the central community for entrepreneurial-minded people in the greater Washington area through partnership and inclusion.

Learn more: https://www.1mcdc.com
Apply to be considered as a presenter here: https://www.1millioncups.com/washingtondc

ABOUT 1 MILLION CUPS
1 Million Cups (1MC) is a simple way to engage entrepreneurs in communities around the world. Each week, the 1MC program offers two local entrepreneurs an opportunity to present their startups to a diverse audience of mentors, advisors, and entrepreneurs.
Presenters prepare a 6-minute educational presentation and engage in 20 minutes of feedback and questioning after they present. Entrepreneurs gain insight into possible ways they can improve their businesses, gather real-time feedback, connect with a community that truly cares about their progress, and walk away feeling like they have advanced their business. The audience also learns a great deal from the presentations. Whether this is through passively listening or deeply engaging with the entrepreneurs, there is much to learn every week from these dynamic and diverse communities.
The program takes place every Wednesday morning from 8:30-10:00am in locations all around the country.
Learn more: https://www.1millioncups.com