Description
1 MILLION CUPS is a free, nationwide program designed to educate, engage and accelerate early-stage startups. We believe in the notion that entrepreneurs can discover solutions and thrive when they collaborate over a million cups of coffee. Drop in on our community of innovators and entrepreneurship enthusiasts to connect and support our local startups.
Come join the Chicago Chapter at 1871 to hear the stories of two incredible founders, meet interesting people, and drink some delicious Dark Matter coffee.
---
Their Companies

Crowdfunding for Public Education
HowDoWe provides a direct link for people to view and support improvement projects in public schools across the country. Additionally, HowDoWe coordinates with each school to ensure that the funds raised on the platform go directly to the project of the donor's choosing.

THE KICK STORAGE GAME REINVENTED.
THE DOPEST STORAGE YOU CAN GET FOR YOUR KICKS. LIGHTS TO MATCH ANY COLOR SHOES, TEMP AND HUMIDTY TRACKING, AND VACCUM SEALING TECHNOLOGY. ALL THIS CONTROLLED AND MONITORED FROM THE SHOEBOXONE APP. ITS TIME TO SECURE THE BAG!
What do these two companies have in common you ask? They are both started and run by Veterans.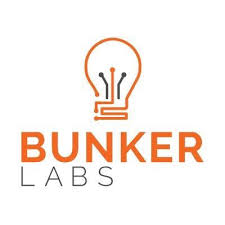 Bunker Labs—a national non-profit—was created by military veterans for veterans to start and grow businesses. 25% of transitioning service members want to start a business and they need places inside their community where they can connect with the people, resources, and support they need to start and grow their businesses. Bunker Labs' network is designed to fill that space. See a few of our community members' stories…
Learn more at bunkerlabs.org