1) INVESTING IN REITS, 2) COMPUTERIZED INVESTING: HOW TO VERIFY YOUR INVEST...
Description
1) INVESTING IN REITS

There are hundreds of real estate investment trusts (REITs), and REIT mutual funds and ETFs. This presentation will discuss the structure of REITs; where you can find the resources needed to research them; and a variety of ways, from simple to more complex, to invest in REITs.

YOU WILL LEARN:
1.About the history, development and structure of the REIT industry

2.About free research resources on REIT stocks, mutual funds and ETFs

3. Simple and complex ways to invest in REITs
discussed by: Don Stewart, Investment Adviser and Longtime REIT Investor

Don Stewart received his MBA from Carnegie Mellon, where his finance professor was Nobel Prize winner Merton Miller. He earned his CPA designation at Price Waterhouse. After working at Continental Telephone, ITT Europe, GE and Diversified Software, Stewart was co-founder and CFO of two Silicon Valley startups.

2) COMPUTERIZED INVESTING: HOW TO VERIFY YOUR INVESTMENT STRATEGY

This will be an introductory session on how you can use web-based tools to verify your investment strategy. Using mutual funds and ETFs, Al Zmyslowski will backtest various portfolios, check out asset allocation and correlation, use Monte Carlo simulation to find how long your portfolio can survive with a given withdrawal rate, and much more!

YOU WILL LEARN:
1. How to use web-based tools to backtest your ETF or mutual fund portfolio

2. How you can use Monte Carlo simulation to determine portfolio growth and survival rates

3. How to determine your portfolio's asset correlations

discussed by: Al Zmyslowski, Computerized Investing Subgroup Chair, AAII Silicon Valley Chapter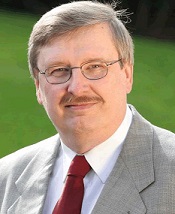 Al Zmyslowski is an individual investor, a long-time member of AAII and leader of the Silicon Valley Chapter's Computerized Investing group. He is particularly interested in using computerized investing systems that result in good performance, infrequent trading and a low expenditure of time..


SCHEDULE
8:30 AM - Registration / Social / Book Swap

9:00 AM - First Presentation

10:30 AM - Second Presentation
11:30 AM - Q & A
An investment book will be raffled off during the meeting.
More Infromation:More Information

Visit our book swap table before the meeting; bring a book, take a book !
Students under 25(with ID) Free. (No registration required, show ID at Registration Desk)


For driving directions, see location map at: tinyurl.com/njkqk5x

No refreshments provided.
Refreshments available for purchase at the AMC counter.
More Information