Description
How are you going to get your message across in a meaningful and memorable way?
In today's marketplace, you need to know how to present yourself effectively in front of others (co-workers, top executives, potential clients and individuals you are trying to influence). If you want to skyrocket your career, credibility and confidence, this full day public speaking intensive will help you make public speaking your super power.
This training is NOT a lecture. This training is like a fitness class, it's meant to give you a kick-in-the-butt on your public speaking skills.
Over the course of the day, you'll be taught by Kit Pang, Founder of BostonSpeaks on how to practice and hone your public speaking skills piece by piece. You will learn new strategies and theories and then you will be guided into an exercise. Throughout the day, you will be paired up with a partner to take specific observational notes on what they hear, see and feel when you speak. You will receive personal feedback from the instructor so you'll know what's working and what needs a little tweak.
Here's What You Will Learn In This 1-Day Public Speaking Intensive:
Part 1: Delivering Dynamic Presentations - Use Your Mindset, Body Language & Voice For Impact (The Fear of Public Speaking Will Also Be Addressed During This Section)
Understand how to incorporate the habits and mindset of the top 10% of professional presenters and speakers
Discover the 4 main reasons of why people are scared of public speaking and what you can do about it
How to use effective movements and gestures to capture attention and emphasize message
Receive feedback about personal body language ticks
Practice vocal variety with Pace, Pitch, Power (Volume) & Pauses
How to align your voice with expressive gestures and message
Part 2: Keys To Connection - Connect With Every Audience And Win Over Their Head, Heart & Gut
How to understand your audience before you start and their story of where they want to go
Tips on building credibility
How to connect-the-dots for your audience and make your ideas shine
How to explain technical/complex information and make it relatable
How to use storytelling to capture hearts
How to speak with purpose that will guide decisions and influence behaviors
Part 3: Audience Interaction - Make Your Speaking Lively & Active By Engaging Your Audience
Profesisonal speaking techniques you can use to draw in your audience
How to have a conversation with your audiene instead of talking to them
How to get your audience to your side by getting them involved
The art of wrapping up lessons after an interactive exercise
Part 4: Powerful Words - Becoming An Eloquent Speaker
9 rhetorical speaking techniques to make your words memorable, effective and powerful
How to avoid speaking too little or too much
Techniques to speak off-the-cuff
How to become a calm, clear and concise speaker
Outline Of The Day | 8:00am-3:30pm | 50 Milk Street, Boston
8:00am: Welcome, Introductions, Goals For The Day (Light Breakfast Provided)
8:15am-10:00am: Part 1, Delivering Dynamic Presentations
10:00am-10:15am: Snacks & Short Break
10:15am-12:00pm: Part 2, Keys To Connection
12:00pm-12:45pm: Lunch Break
12:45pm- 2:00pm: Part 3, Audience Interaction
2:00pm-3:15pm: Part 4, Powerful Words
3:15pm-3:30pm: Wrap Up, Feedback & Next Steps
Max Class Size: 15
Upcoming Dates
September 10th - Tuesday, 08:00 AM – 03:30 PM EST w/ Kit Pang
September 27th - Friday, 08:00 AM – 03:30 PM EST w/ Kristin Van Busum
October 8th - Tuesday, 08:00 AM – 03:30 PM EST w/ Kit Pang
October 25th - Friday, 08:00 AM – 03:30 PM EST w/ Kristin Van Busum
November 12th - Tuesday, 08:00 AM – 03:30 PM EST w/ Kit Pang
December 12th - Tuesday, 08:00 AM – 03:30 PM EST w/ Kit Pang


Meet Your Instructor: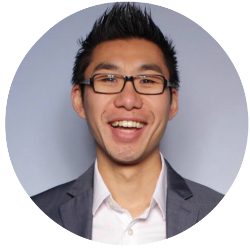 Kit Pang is a Communication Expert, TEDx Speaker Coach, TEDx, Inbound and Keynote speaker and the founder of BostonSpeaks. He is on a mission to help individuals become exceptional speakers and communicators. Kit's seminars and talks have been credited as super fun, engaging, soul-searching and insightful. His happy clients include individuals from organizations such as Dell, Delta, RE/MAX, Harvard or MIT. @kitpangx | @boston_speaks - Feel free to email me at kit@bostonspeaks.com if you have any questions.
BostonSpeaks Website
What Others Are Saying about Kit (Read Google Reviews Here):
"Kit is amazing at what he does. Bring him in to work with your leaders. I highly recommend him."
-Andrew Yang | Founder of Venture for America, A 2020 U.S. Presidential Candidate and was named as a Champion of Change by The Obama White House
"Kit Pang is a gem! His genuine approach to professional coaching has made a great impact on my professional career! I've received feedback from peers and managers that my presentations are much more engaging and impactful."
-Brad Matheny | Dell, Marketing Program Manager
"I was a little bit all over the place with my TEDx talk. Kit came in — and in a wonderfully kind, but direct way — gave me advice to sharpen the talk and focus the message to make it a more compelling presentation. Thanks for your helpful words and encouragement."
Bruce Rosenbaum | TEDx Speaker
I had the great fortune to get to work with Kit in preparation for a TEDx talk. A master at speeches himself (if you ever have the opportunity to hear him give a speech, seize it!), he shared his expertise to enable me to transform the words on paper to a full presentation. Kit's guidance, coaching, and advice helped me take my thoughts and ideas and create a complete oration. I could not have done it without him.
Lauren Kuntz | TEDx Speaker |
"I had the privilege of working with Kit on a talk I gave at the Massachusetts Conference for Women. Working with him was so much fun and it 10X-ed the power of my message, making me feel super confident while on stage communicating it. Thank you, Kit!"
Jeanne Demers | Co-author of FLAWD
Trusted By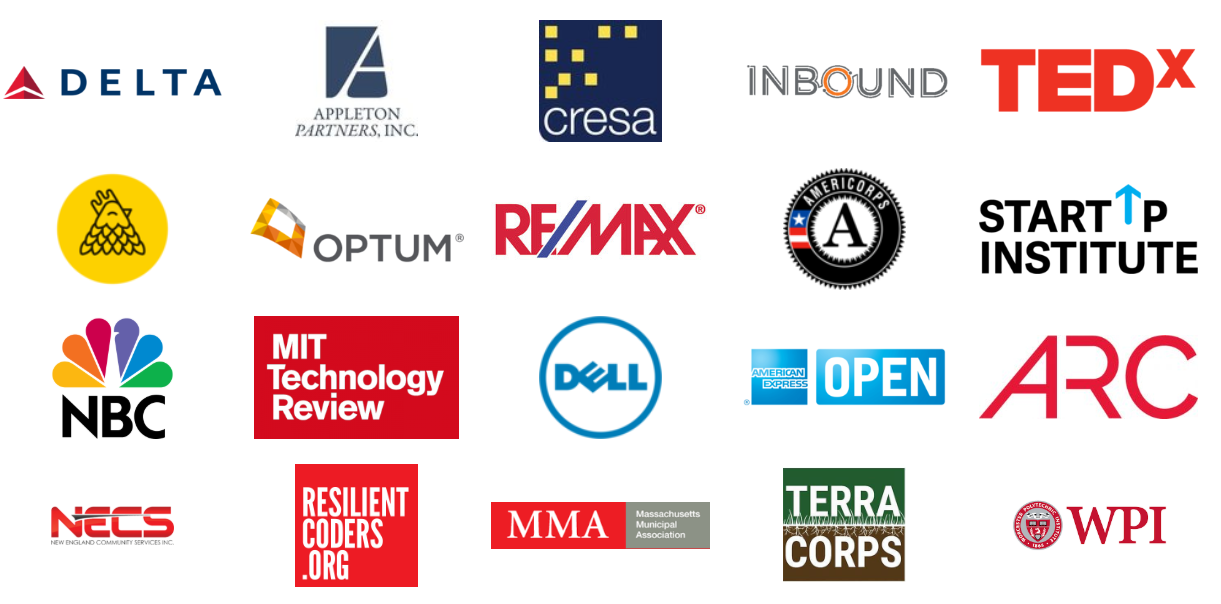 About BostonSpeaks

BostonSpeaks offers private coaching, group classes and corporate training to help individuals take their communication, leadership and business skills to the next level. The mission of BostonSpeaks to equip individuals with the necessary skills, connections and mindset to become more successful in their professional career and life. Learn more at www.bostonspeaks.com
Date and Time
Location
Refund Policy