Description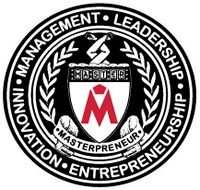 5 CRUCIAL COMPETENCIES
Mastering the 5 Crucial Competencies of Highly Effective Executives
Our career critical MasterClass has been tailored for busy executives and designed specifically to provide crucial tools, techniques and insights that highly effective executives utilize in delivering sustained business and career success.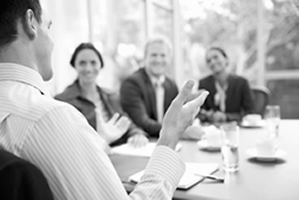 "However beautiful the strategy, you should occasionally look at the results." 
                                                                 - WINSTON CHURCHILL
RIGHT-RESULTS
Building and Sustaining Competitive Advantage. Our MasterClass attracts executives in business and government from around the world with a variety of missions, goals and objectives each sharing in common the desire to effectively develop and deliver the "right" business results.
Crucial Strategic Outcomes. Highly effective executives start with identifying and end with delivering Crucial Strategic Outcomes (CSOs)—the frequent fatal missed-steps in strategy development and delivery. CSOs represent criteria executives must give special and continued priority attention.

When MONEY Matters Most®: Our research over the past four decades clearly indicates that among CSOs—5 stand-out as mission critical. We characterize these 5 CSOs as "The 5 CSOs for Sustained Success" and have created a mnemonic device "MONEY" for remembering them:
M

aximizing Shareholder Satisfaction.

O

ptimizing Stakeholder Loyalty.

N

eutralizing Negatives.

E

xcelling in Excellence.

Y

-Style Leadership.
WHO WILL BENEFIT MOST

Are You a Crucial Decision Maker (CDM)?
CDMs from all three leadership levels should benefit most:
STRATEGIC—Business Owners • C-Level Executives • Board Members • SES

TACTICAL—Department Heads & Government Executives (GS-14 and above).

OPERATIONAL—General Managers.
WORLD-CLASS VENUE
COST
Early Registration $995 per Person
Regular Registration $1,295 per Person

Registration includes all training materials and a hot buffet lunch each day. 

Participants are responsible for their own travel, additional food, & lodging arrangements.

Due to varied client room preferences there will not be a room-block for this MasterClass.
WORLD-CLASS FACILITATORS
Trust-Experience-Integrity-Expertise

This Las Vegas Masterpreneurship® 1-Day Executive MasterClass series will be personally facilitated by Emerson & Elizabeth Stone. Both of whom are leading international business development experts who help facilitate executives from all business sizes — Fortune 500, multi-nationals, start-ups, and IPOs — more effectively achieve their business objectives. Emerson and Elizabeth both bring over thirty-five years of managerial leadership experience and expertise from separate industries as business owners, CEOs, board chairs, senior executives, general managers, business consultants and executive coaches.
Emerson Stone is a is a Distinguished Military Graduate–University of Oregon and combat veteran—serving twice in command and in four battle campaigns with the United States Marine Corps. His masters at Oregon was followed by Ph.D. focus on executive development at Harvard University/Fielding Institute. His specialty areas are business start-up success and taking your business to the right level.

Elizabeth Stone began her executive career in the apparel industry in New York City training with Saks Fifth Avenue and specializing in sales and marketing. Mid-career Elizabeth with earned operating capital moved to the hospitality industry and became a success as a restaurant, catering company, and event center entrepreneur. Her specialty areas are intrapreneurship and woman-owned business development.
Despite the facts that Emerson loves sports, martial arts and is an Oregon Duck and Elizabeth's alma mater is NYU and loves theater and ballroom dancing—they still get along and are enlightening, entertaining, humorous, engaging, and offer the leading-edge in Best Practices East-West-Business-Military and are much sought after "Rock-Solid" team presenters at seminars, keynotes, workshops and retreats worldwide.
AGENDA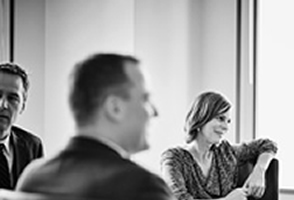 TIMES
MasterClass begins at 8:00 AM and ends at 4:00 PM

Break at 9:30 AM-10:00 AM

Lunch: 12:00 PM-1:00 PM
MODULES—MasterClass includes facilitator presentations, extensive peer interaction, case studies, business analysis, crucial action planning, and is presented sequentially in modules as follows:
MODULE 1

—Maximizing Shareholder Satisfaction.

MODULE 2

—

O

ptimizing Stakeholder Loyalty.

MODULE 3

—

N

eutralizing Negatives.

MODULE 4

—Excelling in Excellence.

MODULE 5

—Y-Style Leadership.
ECQ CROSSWALK
Our Masterpreneurship® Executive MasterClass and our When MONEY Matters Most® crucial business outcomes assessment tool are specifically designed to crosswalk with the U.S. Office of Personnel Management (OPM) Executive Core Qualifications (ECQs), namely, ECQ 1: Leading Change, ECQ 2: Leading People, ECQ 3: Results Driven, ECQ 4: Business Acumen, and ECQ 5: Building Coalitions that especially align with competencies and requisite personal, team and organization capabilities related to creativity and innovation, external awareness, flexibility, resilience, strategic thinking, vision, conflict management, leveraging diversity, developing others, team building, accountability, customer service, decisiveness, entrepreneurship, problem solving, technical credibility, financial management, human capital management, technology management, partnering, political savvy, and influencing/negotiating.

Highly recommended for current and future SES members.
CLIENTS
SCHEDULE: One-Day Executive MasterClass
BROCHURE
REGISTRANTS TERMS & CONDITIONS
By registering for an Masterpreneurship® Executive MasterClass, you acknowledge that you have read, understand and agree to be bound by the REGISTRANTS TERMS & CONDITIONS at the following link: