1 Day Boot Camp of Social Marketing, Branding & Growing Businesses.

Saturday, October 29, 2011 from 1:00 PM to 4:00 PM (EDT)
Event Details
Register for WorkShops to helps grow your business, idea, and brand the right way that increase revenue. The Longe media conference puts on a day session with experts in key areas to provide information to entrepenuer, managers, and decision marker.
Class
1-1:45pm

Starting and Growing a business in a bad economy

Business Math (How to understand your earnings)

Understanding Diversity Supplier Chain

1:45-2:30pm

Marketing Methods for Music and Fashion

Networking in today's business world

Making Money on the internet

2:45-3:30pm
Understanding Media and Social Networking

Branding and Name Recognition 


Search Engine optimization basics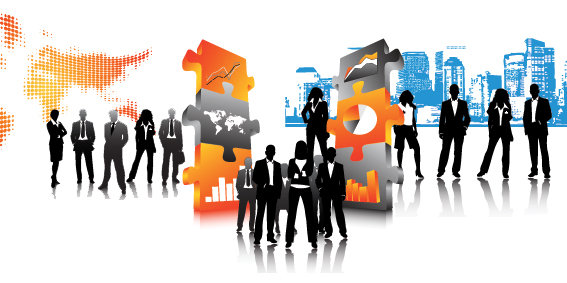 Have questions about 1 Day Boot Camp of Social Marketing, Branding & Growing Businesses.?
Contact Longé Magazine
When & Where
One University Place
Stamford, 06901


Saturday, October 29, 2011 from 1:00 PM to 4:00 PM (EDT)
Add to my calendar
Organizer
Mission/Editorial
Our Mission:
Longé Magazine was created for today's avid and trendy reader looking for the inside track in business, finance, entertainment, and fashion. Unlike other magazine companies that use manipulative tactics to attract their readers, Longé Magazine sets out to create a magazine focusing on the reader's craving for an information source that provides a clear direction, resources, and testimonies from entrepreneurs while simultaneously not having the stylistic tone of a lecture. Moreover, the information provided in the magazine would be easily applicable to the real world as readers take on the challenging yet rewarding task of starting a business.
Longé Magazine is a dynamic reading piece that covers the essential details of how a business becomes successful. It will enlighten aspiring entrepreneurs with information on business structures and operations for the corporate, entertainment and fashion world. Its purpose is not only to provide success stories about businesses but also to help create the future success stories for others.
LongeFM
The overall goal of the program is to provides useful information for the audience that is interested in business, fashion, entertainment and their community. The show presents guest appearances by experts/guru on topics that are feedback from Longé listeners
Station: WNLK, WTSC, and Longefm.com


Time: Tuesday at 5 pm

Age: 25+ (Individual that drivers and likely to listen to radio via car or internet)
The Vision for Conference in the past:
The theme for the past media conference was  "Good to Great." The reason behind this was to let our participants and attendees understand the value of education when it comes to understanding their craft. Great knowledge and understanding of their craft, makes for great execution.

As Longé Magazine Annual Media Conference is on its' way. Longé is always excited about the partnerships and sponsorships that are built in order to have a successful event.

"THE EXPO"

Longé Media Conferences & Business Expo  (Fashion Week) offer the unique convergence of original music, fashion designers from Canada, Jamaica, Africa and throughout the USA;  along with workshops focusing on emerging technologies. Fostering creative and professional growth alike! Longé Media Conference & Business Expo is the premier destination for discovery.

We would like to send a big thanks to everyone in advance who comes out to join us for our Mixers and Launch Party throughout Uthe SA.  We intended to have a blast with the fashion, music and business mixers. Helping each individual with growth.  As you network, we offer food, drinks, and live music.

When the dust is settled, it's time to roll up our sleeves and dive deep into Longé Media Conference & Business Expo (In Fashion Weeks and Musician Showcases).