1) CYBERSECURITY: UNDERSTANDING THE THREATS & STAYING SAFE, 2) PROFITABLE H...
Description
1) CYBERSECURITY: UNDERSTANDING THE THREATS & STAYING SAFE

Each day, you manage your personal world through an intelligent network of computers and connected devices. This seminar will provide practical advice on how to protect yourself against cyber threats and how you can keep your identity, finances and private information secure.

YOU WILL LEARN:
1.Trends in our connected digital world, such as smartphones and the Internet of Things

2.Threats in our cyber landscape

3. Practical and proactive approaches to staying secure
discussed by: Judy Chow, Director of Product Management, Symantec Corporation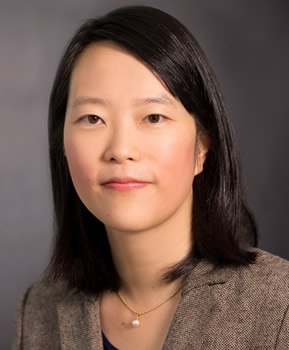 Judy Chow serves as director of product management in the Norton Business unit at Symantec Corporation. She has led complex strategy and transformation changes in high-tech Fortune 500
companies over the past 19 years. Chow speaks on topics of transformation, cloud, software and security.

2) PROFITABLE HIGH-DIVIDEND INVESTING IN TODAY'S MARKET

Harry Domash, known for his lively presentations, will describe low-risk preferred stocks, ETFs and other dividend paying securities paying 6% to 7%. He will also give you his favorite picks in popular high-dividend categories such as real estate investment trusts (REITs), business development companies (BDCs) and master limited partnerships (MLPs).

YOU WILL LEARN:
1. What's working now and what isn't

2. How to find reasonably priced preferreds in this overheated market

3. What fundamental factor actually drives share prices

discussed by: Harry Domash, Publisher, DividendDetective.com and WinningInvesting.com.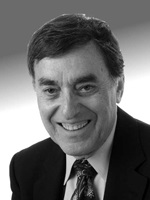 A seasoned analyst, Harry Domash is best known for his investing columns that have appeared regularly in newspapers, and on major financial websites. His bestselling stock analysis
book "Fire Your Stock Analyst" (FT Press, 2009) has been translated into three languages. He conducts fundamental analysis workshops and is a frequent speaker at Money Show and AAII seminars.


SCHEDULE
8:30 AM - Registration / Social / Book Swap

9:00 AM - First Presentation

10:30 AM - Second Presentation
11:30 AM - Q & A
An investment book will be raffled off during the meeting.
More Infromation:More Information

Visit our book swap table before the meeting; bring a book, take a book !
Students under 25(with ID) Free. (No registration required, show ID at Registration Desk)


For driving directions, see location map at: tinyurl.com/njkqk5x

No refreshments provided.
Refreshments available for purchase at the AMC counter.
More Information