1-2-3-4- Parents: Connecting With Your KIDS (Parents of 1-4 year olds)

Multiple Dates
Event Details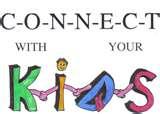 1-2-3-4 Parents
Hey Moms, Dads and Caregivers!  Is parenting your child (1-4 years of age) tougher than you thought it would be?  Attend the upcoming parent enrichment workshop and learn strategies designed to support parents and strengthen positive and nurturing parenting skills.  Participants will learn how to: 
                       - Create home environments that stimulate responsibility and resiliency 
                       - Strategies to help prevent misbehavior
                       - Avoid power struggles when setting limits
                       - Teach young children healthy problem-solving skills
                       - Stay calm in stressful parenting situations                     
The workshop is divided into three 90-minute sessions and is ideal for new parents, adoptive/foster parents, teen parents, childcare providers and early education professionals.  The workshop provides participants with information that address basic parenting skills and uses entertaining video scenes to demonstrate common parenting challenges and solutions.  Each session allows time for group discussion and activities. 
                                  Note:  This class meets every Wednesday for 3-weeks
1-2-3-4- Parents: Connecting With Your KIDS (Parents of 1-4 year olds)