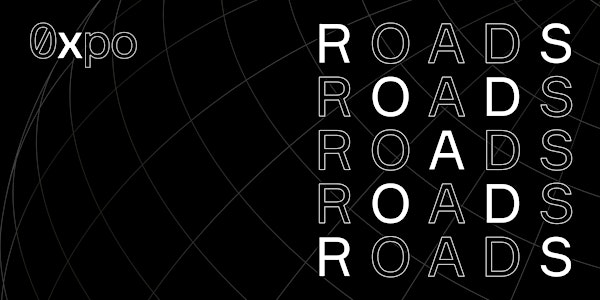 0xpo: Crossroads
Join us for a free-flowing day of learning, networking, and fun. See you at the Crossroads!
When and where
Location
City View at Metreon 135 4th Street #4000 San Francisco, CA 94103
About this event
This is a crucial point in history: The world finds itself at a crossroads between a legacy financial system that has become increasingly unbalanced, that continues to stifle innovation, and that remains inaccessible to a large majority of the world's population; and a new, more equitable, efficient, and globally accessible system enabled by open exchange infrastructure like 0x built on top of blockchain networks.
Ushering in this new tokenized world that unlocks increased economic opportunity and freedom for all requires us to work together in full collaboration. Just as 0x allows tokenized value to flow freely, we invite you to join us at the Crossroads, where your future-focused ideas can flow freely between industry leaders, projects, and communities.
Schedule
10:00 am - 6:00 pm | Main Schedule
6:00 pm - 10:00 pm | Happy Hour
🎗️ Bookmark 0xpo.com for the full event schedule (coming soon) 🎗️
0x - Trusted Exchange Infrastructure for the Internet
Launched in 2017, 0x is the most trusted and widely-used Web3 exchange infrastructure. Built upon the open-source 0x Protocol, 0x powers the exchange of tokenized value for a rapidly expanding ecosystem of top wallets and applications. Learn more at 0x.org.
An Official Event of SF Blockchain Week 2022
0xpo: Crossroads is an official SFBW2022 event, and 0x is proud to be a co-organizer of the week's festivities. While in SF for Crossroads, we encourage you to check out the other official and satellite events.