09-30-2010 TechExecs Washington DC IT Leadership Forum

Thursday, September 30, 2010 from 10:30 AM to 1:30 PM (EDT)
Event Details
RSVP Today:  http://www.TechExecs.Net/washingtondc.htm
 TechExecs DC
IT Leadership Forum
Thursday, September 30, 2010
10:30 am - 1:30 pm 
---

YOU ARE INVITED: 
IT PRACTITIONERS, IT MANAGEMENT & SECURITY EXECUTIVES  ( Not in Sales, Consulting or Recruiting )
For Qualified Information Technology, Information Security Professionals and Members of TechExecs Network (ie. CIOs, CISO, VP/Dir/Manager of IT, Web Architects, Compliance Officer, Project Managers...)  You are cordially invited to attend a half day complimentary forum featuring the best technology solutions in the industry. There are multiple tracks that you can attend to enrich your personal growth, leadership development and technical aptitude. 
SHOWCASE YOUR BEST: 
SALES, CONSULTING & RECRUITING ( Vendor Solutions )
Does your company offer product, services and solutions that you would like to feature?  Please RESERVE you technology display table today. There are only limited Display Table spots available on a first come first serve basis.  Each display table sponsorship also includes an annual TechExecs Sponsoring Membership plus unlimited LEADS to build a closer relationship with your prospects.
---
WHAT
TechExecs Network: 
IT Leadership Forum
WHEN
Thursday, September 30th
from 10:30 am ~ 1:30 pm
WHERE
The Ritz-Carlton Tysons Corner
1700 Tysons Boulevard
Mclean, VA 22102
---
AGENDA   
    Time:     10:30am ~ 1:30pm
10:30am ~ 11:30am   --  Check-In  | Executives Networking & Technology Expo
11:30am ~ 11:45am   --  Lunch is Served
11:30am ~ 11:45am  --  Chapter Chairs Welcome

11:45am ~ 12:00pm  --  Peter Evans, SVP, Internap 
                                           Topic: "Latency is the Achilles Heel of Cloud Computing"
12:00pm ~ 1:00pm    --  CIO Panel - Topic: "What's Impacting the CIOs Office: Social, Cloud, Mobile"


      LEADERSHIP PANELISTS:
       Jeff Johnson, VP / Deputy CIO   |  Constellation Energy
       Yuvinder Kochar, VP Technology & CTO | Washington Post
       Denise L. Harrison, VP and CIO  |  GTSI Corp. 
      Moderator:  Diane Lyons Rigsby, CIO, Dir. IT  |  Capital Hospice 
      Co-Moderator:  Tony Huang, Founder | TechExecs Network

 1:10pm ~                    -- Drawings| Conclusion | Feedback Forum | More Executives Networking
---
5 (2 display tables left)
__________________________________
Be A Sponsor
To Reserve The Limited Expo Area Display Table: 
Rick@TechExecs.Net | 866.497.4070
National Underwriters
Featured Sponsors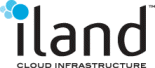 __________________________________
PLEASE NOTE
There are Limited Display Table Spots in the Technology Expo Area.
Availability is based on a first come first served basis.
To Reserve Your Valuable Expo Area Display Table
* Get Unlimited Leads *
Rick@TechExecs.Net | 866.661.0258
__________________________________
RSVP Today:  http://www.TechExecs.Net/washingtondc.htm

Member Testimonials
You Belong to a Powerful Network that Connects You!
Membership: http://www.techexecs.net/membershipsponsorship.htm 
  ___________________________________________________
Showcase Yourself & Voice Your Opinions via Our Social Network
>> Complimentary White Paper Research Library <<

If you have already RSVP'ed, please let your friends and associates know about this valuable networking & learning event.  TechExecs Network 14090 SW Freeway, Suite 300, Sugar Land, TX 77478 FAX: 832-201-9423 If you wish to no longer receive this email invitation, please FORWARD the ENTIRE MESSAGE to unsubscribe. - OR - CLICK ON THE UNSUBSCRIBE LINK BELOW.
---
 [  The following was not included in the mailing  ]
ADDITIONAL INFORMATION

---
Thought-Leadership Panelists Bio

Jeff Johnson
VP / Deputy CIO
Constellation Energy
With a balance of entrepreneurial vision, energy industry knowledge and technical acumen, Jeffrey Johnson currently leads the IT infrastructure organization that is responsible for the strategy, implementation and support processes for the enterprise computing infrastructure at Constellation Energy Group. The scope of the infrastructure function includes managing all the people, technology and processes necessary to design, deploy and support the collaboration applications, the IT delivery process applications, server and mainframe computing platforms, voice and data networks, storage platforms and data centers. Johnson and his team work in partnership with the business unit IT application teams and business partners to deliver robust enterprise IT solutions in support of a rapidly growing and complex set of business initiatives. His organization is also responsible for defining and evolving the Enterprise Architecture at Constellation Energy Group. With corporate IT management experience at Enron and the United Bank of Switzerland and an IT consulting background with Microsoft and Andersen Consulting, Johnson brings a set of IT management and business skills that help the Constellation Energy IT organization deliver strategic business value. He holds an M.B.A. as well as a B.A. in Psychology from the University of Texas at Austin where he graduated with honors.
Denise L. Harrison
Chief Information Officer
GTSI
Ms. Harrison has greater than 28 years experience in the federal contracting community and has held leadership positions in Information Technology the last 10 years.  She has held the position of Chief Information Officer at GTSI Corp. since January 2009 and focuses on improving the tools and technology to help enable and innovate for the changing market pressures and transformational needs of GTSI Corp.
Ms. Harrison has led teams in application development projects from small projects to as large as $10M.  Her current responsibilities include managing the corporate enterprise applications and evolving the corporate systems and infrastructure to a streamlined virtualized environment, consolidating servers to reduce data center footprint, upgraded unified communications with VoIP and recent enterprise SIP upgrade. 

Ms. Harrison finds the Information Technology space in constant evolution and enjoys bringing her strengths in business finance, operations and program management to the technology side of the business to ensure strong partnership to meet business goals and objectives. Ms. Harrison as a Bachelor's of Science degree in Economics from George Mason University and certification at Carnegie Mellon University Heinz College from the CIO Institute.  She volunteers with Women in Technology Mentor /Protegee' program,  and volunteers in her local community in Northern Virginia where she has been a resident for over 40 years.
Yuvinder Kochar
Vice President–Technology, Chief Technology Officer
Washington Post

Yuvi Kochar, corporate CTO, collaborates with the major divisions of The Washington Post Company in the areas of technology strategy, architecture and Shared Information Technology Services. Under his leadership, Shared IT Services has rapidly expanded to support key Compliance, Identity Management, Security and Privacy, HR, Benefits, Payroll and Procurement processes across all divisions. The team also supports the corporate Intranet and is innovating in the areas Enterprise 2.0, collaboration and flexible architectures, enabling rapid deployment of new solutions to respond to the fast-evolving requirements of the Company's business units.   Kochar evaluates opportunities and threats presented by new technologies to the various Post businesses. He collaborates with business executives to develop innovative strategies to leverage the rapidly changing technology environment.

Prior to joining The Washington Post Company, Kochar was the CTO at BrassRing (now Kenexa), a leading SAAS solution for Talent Management. He led the architecture, design, development and hosting of the most innovative product in the space. BrassRing earned a number of prestigious industry awards, including two consecutive Software & Information Industry Association Codie Awards (2004 and 2005) for "Best Human Resources Product." BrassRing serviced over 50 Fortune 500 customers on a single multi-tenant instance of a highly scalable and reliable application suite. Kochar has managed several large offshore outsourcing engagements as a customer and a vendor, including a $100+ million application management outsourcing contract.   He has worked at several technology startups: a PC fax product developer in California, a small footprint RDBMS developer in New York and a software localization service provider in Normandy, France.   His personal technology blog is at http://yuviontech.blogspot.com.
Featured Presenters Bio

Peter M. Evans
Sr. Vice President of Market Strategy
Internap

Peter M. Evans has extensive experience in product marketing, international product launches, corporate re-positioning, channel/alliances, marketing communications, general management and investor relations.
Prior to joining Internap, Mr. Evans served as Director of Technology and Market Strategy for IBM's Internet Security Systems Division, Chief Technology Office. Mr. Evans was the Chief Marketing Officer (CMO) at Internet Security Systems (ISS) prior to it being acquired by IBM for $1.3 billion. His leadership role there — turning ISS into a more market-driven organization — was a key part of the company's evolution and substantial growth.
He also has experience building sales, customer support and product mix strategies aimed at addressing emerging market opportunities. While with Nortel Networks, he led the startup of the long distance voice switching and Voice over IP (VoIP) switching business, the data sales organization in the southeast, as well as the launch of several other major networking data products. Mr. Evans has also held senior positions with AirDefense, Optovation Corp. and ONI Systems (acquired by Ciena Corp. for $1.1 Billion).
Mr. Evans holds undergraduate degrees in applied mathematics and computer sciences from Queen's University, Ontario, Canada, and a Masters of Business Administration (MBA) from York University, Toronto. 
TechExecs Network -  Chapter Chairs - Bio  

Diane Lyons Rigsby
CIO, Director of Information Technology
Security Officer
Capital Hospice
      – Serving Northern Virginia, District of Columbia and Prince George's County, Maryland
Diane's background includes over 15 years of leadership in Healthcare IT and a decade of corporate IT experience with the Lexis-Nexis Corporation and General Electric in New York. Diane now serves as CIO of Capital Hospice, one of the largest hospice and palliative care organizations in the nation. She joined Capital Hospice to build a network infrastructure to support seven regional offices, an inpatient center and a large mobile workforce serving an average daily census of 900 patients throughout Northern Virginia, the District of Columbia and Prince George's County, Maryland. Diane's work has included applications development, large system implementations, corporate acquisitions, co-locating data centers, international call centers, the design and installation of VoIP unified communication systems, video conferencing to include telemedicine and taking the lead on strategic planning and building technology solutions from the ground up. 
Diane is currently focused on implementing electronic health records and advancing technology in healthcare to continuously improve work flow efficiencies, staff productivity and ultimately quality patient care. Of special interest is utilizing the vast amount of information that is collected while ensuring that the data is highly secured yet accessible from a business continuity and disaster recovery perspective.  She has been instrumental in expanding business analytics to study organizational outcomes and is dedicated to staying abreast of emerging technologies that will benefit patients and families. One of the many projects to implement in 2010 is video conferencing that will explore telemedicine opportunities for our physicians and the patients we serve.
Diane serves on advisory boards, national steering committees and has addressed groups across the country on technical service operations and effectiveness.  Originally from New York, Diane relocated to the Washington, D.C. area in 2002.

Chapter Chair
Dr. Gotthard Saghi-Szabo
CIO
Carnegie Institution
Dr. Gotthard Saghi-Szabo is the Carnegie Institution's Chief Information Officer. His office is responsible for ensuring that the institution's information system investments are aligned with its mission and strategic objectives. Gotthard has extensive experience in information systems management and development, business process implementation and improvement, and audit compliance. In this role, Gotthard is responsible for information systems strategic planning, partnerships with external organizations and companies, and the implementation of policies and best practices related to planning, developing, supporting, and maintaining business, scientific computing, networking, and telecommunications services for the Institution.
The Carnegie Institution for Science is a world-class organization for scientific discovery. Working in six scientific departments on the West and East Coasts, Carnegie investigators are leaders in the fields of plant biology, developmental biology, Earth and planetary sciences, astronomy, and global ecology. They seek answers to questions about the structure of the universe, the formation of our solar system and other planetary systems, the behavior and transformation of matter when subjected to extreme conditions, the origin of life, the function of genes, and the development of organisms from single-celled egg to adult.
Gotthard successfully transformed the IS unit into a dynamic, innovative, result-focused services organization, established a culture of accountability, designed and implemented a comprehensive IS service management methodology. He established the Carnegie Information Systems Internship program which enables DC metropolitan area IS students to work on specific projects under the direction of Carnegie's professional staff. Gotthard holds a Ph.D. degree in Computational Physical Chemistry from University of Maryland at College Park.

Chapter Vice Chair
Pawan Jadhav
CSS Corp

TechExecs TV – DC  Chapter
Host & Membership Coordinator
TechExecs Network - National Bio
Anthony Huang
Founder & CEO
TechExecs Network | Senior IT Executives Network
Tony@TechExecs.Net | 866.661.0258
A well known industry icon, Anthony Huang has been a successful entrepreneur with a solid track record of having started and sold four profitable business ventures along with serving as the CIO for two venture backed healthcare corporations.  Presently, Anthony serves as the CEO of TechExecs Network overseeing national growth activities, maintaining national CIO relationships, serving as the Chief Strategist for TechExecs Social Applications Team, an Angel Investor and Venture Strategist.  Anthony Huang founded Techxans and TechExecs Network back in 2000.  Techxans and TechExecs Network received its worldwide recognition for helping to launch EnronX.org which was the largest Ex-Enron social networking site.  The entity was mentioned on the front page of The Wall Street Journal, CIO Magazine along with over 33 global TV, Radio and News Agencies. Prior to TechExecs Network, Anthony Huang was the CEO of Rexton InterActive, a Premium IBM Business Partner, that led the market in providing strategic web advisory for over 100 major clients across 23 different industries.  Anthony began his career with Apple Computers and Ernst & Young and was a recipient of the Entrepreneur of the Year Award in 1998 by The Greater Houston Partnership.  He has been a speaker at numerous conferences including InformationWeek, Gartner Midsize Enterprise Summit, TiE Venture Forums and Red Herring Venture Forums.  Anthony graduated from the University of Texas at Austin with a BBA in Management Information Systems, Pursued Innovations Management Training with MIT, and lives in Houston with his wife and two children. 
Rick Kinnard
Events & Sponsorship Manager
TechExecs Network | Senior IT Executives Network
Rick@TechExecs.Net | 866.497.4070

Prior to working full time at TechExecs National, Rick served as the Dallas TechExecs Chapter Vice Chair for two years. He is presently responsible for managing all national forum and social events along with cultivating relationships with TechExecs Coprorate Sponsors.
Rick begin his technology career at the young age of 16 when he created dithering in 1980 to create millions of colors on an Apple II which was "limited" to only 8 colors 5 years before it came to regular use in software.  His early telecom career allowed him the pleasure of working with American Airlines, ATT, Sprint, US Postal Service, several Republican Party campaigns, various religious organizations and Non-Profits such as Special Olympics. At one point he was managing the accounts for 9 different companies including several insurance companies, US Postal Service and the Nielson Rating surveys.   In 1990 Rick bought out his employer and re-launched the business as Trans-Tech Services Inc.  He quit college to dedicate more time to the business, and applied his knowledge of systems analysis and design to transform the internal processes; from sales to shipping.  He mirrored a Xenix system to Windows and created a CRM program from scratch.  He developed "Collision Vision"; a computerized automotive estimating system.  Within 3 years Trans-Tech had tripled in size to over 17,000 business customers nationwide selling software and systems, and other specialty items.   In 1995 finished 8 years with the United States Navy Reserves
In 1998 he started a web design consultancy RKDIA providing dynamic  web design for various web based retailers and web based auction sites.   Since 2000 he has provided his telecommunications expertise through Time Warner, Cypress, Birch Telecom, Centric Voice, and XO Communications. He has helped hundreds of businesses position their telecommunications resources for efficient and profitable results. He is proud to have helped Dallas Food Bank and Make-a-Wish Foundation as part of his many successful strategies to increase productivity and profitability.  Rick has built a personal network of several hundred business contacts.  Rick has three boys, two are well on their way to becoming Eagle Scouts and one is a Bear Cub scout. They enjoy weekend adventures throughout Texas. 
EXPO DISPLAY TABLES:
1                                                      4                                                   7   Social Applications Team
2    4th Source                                 5                                                    8    iLand
3    Agama                                       6                                                   
---
About TechExecs™ :: Senior IT Executives Network™
Founded in 2000, TechExecs™ (www.TechExecs.Net) is a national network of Senior IT Executives with over 370,000 contacts throughout the United States of America. The purpose of the TechExecs Network is to focus on promoting regional Technology Community, featuring "Best of Breed" Resources available to key decision makers, Promote Networking and partnership amongst technology and industry executives both online and in-person, and ultimately serving as the dominant Connection for industry buyers and suppliers. The TechExecs™ Network is the national extension of Techxans™.

* ACCEPTANCE:  By attending Techxans|TechExecs public forums and functions you grant us the rights and full release of being able to use your image, title, comments, and views on our video broadcast. By attending the function and appearing on video, you also grant us the ability to broadcast in good faith without any compensation. All videos are used for the purpose of promoting the Technology Executives Network and Business Community.  WE RESERVE ALL RIGHTS TO VERIFY IDENTIFICATION, ACCEPT OR DENY ACCESS TO ANYONE.  BY USING OUR WEBSITE OR ATTENDING OUR EVENTS YOU ACCEPT OUR TERM OF USE AND PRIVATE POLICY  ALL PAYMENTS ARE FINAL AND NON-REFUNDABLE WITH OR WITHOUT CAUSE.
Expo Layout
When & Where

The Ritz-Carlton Tysons Corner
1700 Tysons Boulevard
Mclean, VA 22102


Thursday, September 30, 2010 from 10:30 AM to 1:30 PM (EDT)
Add to my calendar
Organizer
Founded in 2000, TechExecs™ (www.TechExecs.Net) is a national network of Senior IT Executives with over 370,000 contacts throughout the United States of America. The purpose of the TechExecs Network is to focus on promoting regional Technology Community, featuring "Best of Breed" Resources available to key decision makers, Promote Networking and partnership among technology and industry executives both online and in-person, and ultimately serving as the dominant Connection for industry IT Executives and Solution Provider Executives. The TechExecs™ Network is the national extension of Techxans™.