09-23-2010 TechExecs Atlanta IT Leadership Forum

Thursday, September 23, 2010 from 10:30 AM to 1:30 PM (EDT)
Event Details
RSVP Today:  http://www.techexecs.net/atlanta.htm
 TechExecs Atlanta
IT Leadership Forum
Thursday, September 23, 2010

10:30am ~ 1:30pm 
Come learn from three  technology leaders sharing their own leadership journey stories and learn how they are developing the next generation of technology leaders.  Gain insights into how they developed their leadership character, how they approach building a personal brand and how they develop the business relationships that contribute to their success.
---

YOU ARE INVITED: 
IT PRACTITIONERS, IT MANAGEMENT & SECURITY EXECUTIVES  ( Not in Sales, Consulting or Recruiting )
For Qualified Information Technology, Information Security Professionals and Members of TechExecs Network (ie. CIOs, CISO, VP/Dir/Manager of IT, Web Architects, Compliance Officer, Project Managers...)  You are cordially invited to attend this half day complimentary forum featuring the best technology solutions in the industry. There are multiple tracks that you can attend to enrich your personal growth, leadership development and technical aptitude. 
SHOWCASE YOUR BEST: 
SALES, CONSULTING & RECRUITING ( Vendor Solutions )
Does your company offer product, services and solutions that you would like to feature? Please RESERVE your technology display table today. There are only limited Display Table spots available on a first come first serve basis.  Each display table sponsorship also includes an annual TechExecs Sponsoring Membership plus unlimited LEADS to build a closer relationship with your prospects.
---
WHAT
TechExecs Network: 
IT Leadership Forum
WHEN
Thursday, September 23rd
from 10:30 am ~ 1:30 pm
WHERE
Buckhead Club
3344 Peachtree Road NE - Suite 2600
Atlanta, GA 30326
* ID will be required at check in *
---
AGENDA   

        10:30am ~ 11:15am  --  Check-In  | Technology Expo  | Executives Networking

        11:15am                      --  Lunch Buffet is Served

        11:25am ~ 11:30pm  --  Chapter Chair(s) Welcome & Sponsors Recognition

        11:30am ~ 11:45pm  --  Peter Evans - Internap
                                                   Topic: Social Media in the B2B world...
                                                   "Why Bother with Social Media?"

        11:45am ~ 12:00pm  --  Jeff Hinkle - Global Net Access
                                                   Topic: Management & Operational View of Cloud
                                                    "CIOs in the Board Room & Financial Decisions"

        12:00pm ~ 12:15pm  --  John Bonczek – TelX
                                                   Topic: What is Interconnection & Why it is so important
                                                   "Neutral Interconnections vs. Data Center Selections"

        12:15pm ~ 1:15pm    --  CIO Panel
                                                   Topic: "The CIOs Office - Note to Self:  Become a Leader"
             CIO PANELISTS:
             Lisa McVey, CIO, McKesson Provider Technologies & RelayHealth 
             Tony J. Theisen, CIO  |   Zep Inc. 
             Andrew Sohn, SVP of Global Technology Strategy | Bank of America
             MODERATOR:   
             Sandra Hofmann, CIO-in-residence ATDC | Georgia Tech
         1:15pm  -- Drawings| Conclusion | Feedback Forum | More CIO Networking
---
Be A Sponsor
Reserve The Limited Expo Area Display Table at our next Forum in March 2011 
Rick@TechExecs.Net | 866.497.4070
National Underwriters
Featured Sponsors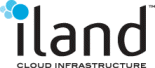 Community Partner
__________________________________
PLEASE NOTE
There are only limited Display Table Spots in the Technology Expo Area.
Availability is based on a first come first served basis.
Reserve Your Valuable Expo Area Display Table at our next Forum in March 0211
Rick@TechExecs.Net | 866.661.0258
__________________________________
 RSVP Today:  http://www.techexecs.net/atlanta.htm

Member Testimonials
You Belong to a Powerful Network that Connects You!
Membership: http://www.techexecs.net/membershipsponsorship.htm 
 ___________________________________________________
Showcase Yourself & Voice Your Opinions via Our Social Network
 
>> Complimentary White Paper Research Library <<

If you have already RSVP'ed, please let your friends and associates know about this valuable networking & learning event.  TechExecs Network 14090 SW Freeway, Suite 300, Sugar Land, TX 77478 FAX: 832-201-9423 If you wish to no longer receive this email invitation, please FORWARD the ENTIRE MESSAGE to unsubscribe. - OR - CLICK ON THE UNSUBSCRIBE LINK BELOW.
---
 [  The following was not included in the mailing  ]
ADDITIONAL INFORMATION

---
Panelists & Presenters Bio
Tony J. Theisen
CIO
Zep Inc.
Mr. Theisen has more than 22 years of Senior Information Technology Leadership experience, mainly focused around Business Process transformation and integration initiatives.  He is currently providing Information Technology leadership for Zep Inc., which provides superior cleaning, sanitation, and pest control solutions.  Prior to Zep Inc. he has held key leadership positions for Georgia Pacific, The Pillsbury Company, and National Car Rental.  Tony has considerable experience in acquisition and integration of businesses, as well as large business process improvement initiatives both internationally and domestic.  He has also been heavily involved in the training and utilization of Lean principles and tools.  Tony received his Bachelor of Science degree in Computer Science from the University of Minnesota Mankato and his Master of Business degree from the University of St. Thomas.  He is actively involved in Georgia Southern University's Information Technology and SAP programs. Tony is currently an advisory board member for Black Watch Data and actively participates in Georgia CIO, Techlinks, TAG, and ASUG groups, both as a member and speaker/panelist.  He is also an active mentor, within the Pathbuilder's Achieva program.
Andrew Sohn
SVP of Global Technology Strategy, Architecture & Optimization
Bank of America
Andrew Sohn is an accomplished Business Technology leader with experience in a broad range of technologies across many different industries.  Andy currently serves as a Senior Vice President of Global Technology Strategy, Architecture and Optimization at a major financial organization.  Some of his recent initiatives include driving technical, business and information architecture, development of cloud and virtual computing technologies, data center consolidations and business intelligence.  Prior to Bank of America, Andy consulted on and implemented business technology solutions as a consultant with (what is now) Bearingpoint and Gartner Group.  He also served as the CIO of an international humanitarian services organization as well as an internet start-up company.
Lisa McVey
Chief Information Officer
McKesson Provider Technologies and RelayHealth Connectivity Solutions
Lisa McVey is chief information officer for McKesson Provider Technologies and RelayHealth Connectivity Solutions. She has overall responsibility for information technology leadership for MPT, the largest division of McKesson Technology Solutions (MTS), and RelayHealth Connectivity Solutions.  McVey directs and manages computing and information technology strategic plans, policies, programs and schedules for business and finance data processing, computer services, network communications, and management information services in partnership with the business to accomplish corporate goals and objectives.  She serves as the MTS-IT liaison for with McKesson Corporate IT and McKesson Business Technology Solutions (BTS). 
McVey joined McKesson in 1994, and has served in a number of succeeding leadership roles in Research and Development, Services, Sales, Process Office and IT.  She has led the operational development of a single, SFA-driven sales process that integrated 22 sales leaders and 15 diverse processes; streamlined sales and service operations by initiating the sales services center facilitator role tasked with supporting and coordinating all quoting and contracting activities; improved business processes by developing IT governance and funnel management methodologies; introduced a service product philosophy, implementation strategies, and a client education approach still in use by the company today.  Within one of the MPT business units, McVey aligned products with sales objectives, resulting in $18.6 million in new revenue generated. She also serves as the MPT and RelayHealth representative on the IT Buyers Council, which comprises McKesson technology, financial and operational leaders who prioritize IT investments based on business needs. McVey was promoted to her current role in 2009.
Improving the customer experience, directing core and strategic business initiatives, implementing business process changes, establishing collaborative alliances and developing high-performing customer focused teams in order to implement infrastructure and applications to support the business in achieving its growth and revenue goals are among her core strengths.
McVey is an active member of the Women in Technology (WIT), a not-for-profit organization of professional women focused on promoting the advancement of women in the field of technology in Georgia, and serves as the events program director and the McKesson executive sponsor for the WIT relationship.  She recently graduated from the WIT capstone Executive Coaching program.  She also participates in the Technology Association of Georgia, Project Management Institute, Sales Executive Council, CIO Executive Council, Customer Relationship Management Association, and she is an active Six Sigma Black Belt.
McKesson Corporation, currently ranked 14th on the FORTUNE 500, is a healthcare services and information technology company dedicated to helping its customers deliver high-quality healthcare by reducing costs, streamlining processes, and improving the quality and safety of patient care. McKesson has been in continuous operation for more than 175 years, making it the longest-operating company in healthcare today. Over the course of its history, McKesson has grown by providing pharmaceutical and medical-surgical supply management across the spectrum of care; healthcare information technology for hospitals, physicians, homecare and payors; hospital and retail pharmacy automation; and services for manufacturers and payors designed to improve outcomes for patients. For more information, visit http://www.mckesson.com. 
Featured Presenters (Bios)


Jeff Hinkle, Founder and CEO
Global Net Access


Peter M. Evans
Sr. Vice President of Market Strategy
Internap

Peter M. Evans has extensive experience in product marketing, international product launches, corporate re-positioning, channel/alliances, marketing communications, general management and investor relations.
Prior to joining Internap, Mr. Evans served as Director of Technology and Market Strategy for IBM's Internet Security Systems Division, Chief Technology Office. Mr. Evans was the Chief Marketing Officer (CMO) at Internet Security Systems (ISS) prior to it being acquired by IBM for $1.3 billion. His leadership role there — turning ISS into a more market-driven organization — was a key part of the company's evolution and substantial growth.
He also has experience building sales, customer support and product mix strategies aimed at addressing emerging market opportunities. While with Nortel Networks, he led the startup of the long distance voice switching and Voice over IP (VoIP) switching business, the data sales organization in the southeast, as well as the launch of several other major networking data products. Mr. Evans has also held senior positions with AirDefense, Optovation Corp. and ONI Systems (acquired by Ciena Corp. for $1.1 Billion).
Mr. Evans holds undergraduate degrees in applied mathematics and computer sciences from Queen's University, Ontario, Canada, and a Masters of Business Administration (MBA) from York University, Toronto.

John Bonczek VP
TelX
 John Bonczek Vice President of Sales. John Bonczek manages the East half of the United States for Telx direct sales force. He originally joined the Telx sales team in early 2003, bringing with him over ten years of telecommunications experience in both sales and operations. Previously he has worked for companies such as Verizon, ARBROS Communications, Network Plus, and AT&T in various Sales, Operations and Engineering capacities.  He received both a Bachelor's and Master's Degree in Business Administration from Seton Hall University's W. Paul Stillman School of Business.
TechExecs Network -  Chapter Chairs - Bio  
Chapter Chair
Sandra Hofmann,
CIO-in-residence for the Advanced Technology
Development Center (ATDC) at Georgia Tech
Sandra Hofmann is an innovative and inspiring executive who understands and drives the value of alignment across the enterprise and has successfully provided leadership to technology and manufacturing professionals for over 25 years. Sandy's broad management experience, including 14 years with IBM, has enabled her to effectively guide teams to realize goals and deliver desired results. Particularly adept at addressing issues associated with acquired and merged businesses, Sandy has frequently been recruited to address the most difficult and challenging environments.Sandy has repeatedly demonstrated her exceptional strength of character and leadership, as well as her ability to serve as a change agent. She led the transition activities for one of the first application spin-offs from IBM. She faced the unique challenge of breaking the gender barrier at Simplex, while concurrently transforming the way service was delivered. She joined MAPICS, their first woman to be a member of the executive team, as the Vice President and General Manager for a newly acquired business unit and was then a lead participant in the company's re-engineering as a functional organization. She then stepped into the unique dual role of CIO and Chief People Officer and established the company's organizational model for the "virtual office" which provided extraordinary results in enterprise efficiency and expense benefits. Her introduction of information liberation, a project management office and portfolio management allowed the company to rapidly assimilate acquisitions (doubling in size) and then obtain full integration in less than six months.
Sandy's management philosophy, leadership characteristics and business results have been acknowledged by numerous industry recognitions: Georgia CIO Leadership Association (GCLA) selected Sandy as the Georgia CIO of the Year in the 2003 regional category. The award honors individuals who have demonstrated outstanding technology leadership in Georgia and excellence in managing their organization's enterprise wide information systems. In 2003 she was selected as one of five finalists for Woman of the Year in Technology by Georgia Technology Association and again in 2004 she was one of seven finalists. Articles highlighting Sandy's results have been published in CIO and CFO Magazine, CIO Insight, CIO Quarterly, Workforce Management, Human Resource Executive, and PINK Magazine. Able to present and discuss information and strategies in a way that establishes rapport, persuades others, and gains commitment, Sandy is an often requested speaker and panelist for technology and community events.
Sandy's influence reaches beyond her professional undertakings and she is very engaged in her community with the promotion of technology and ethical leadership. She currently serves on the Board of Directors for AAA Auto Club South, TechBridge, Women in Technology, and is the past chairman for the Board of Directors for Society for Human Resource Management (SHRM-Atlanta chapter). A member of GCLA and the Board of Directors Network, Sandy participates on numerous advisory boards including Turknett Leadership Group.
Sandy graduated from Georgia State University with a bachelor of science in education, has completed an intensive program for executive management at Stanford University and received Corporate Directors certification from University of Georgia Terry College of Business. A self-proclaimed "biblioholic", Sandy has an extensive personal library, enjoys herb gardening, weaving, entertaining, and target pistol shooting.
Currently Sandy is serving as "CIO-in-Residence" with the Advanced Technology Development Center. Headquartered at Georgia Tech, ATDC is a nationally recognized science and technology incubator that helps Georgia entrepreneurs launch and build successful companies. Most recently she was Chief Operating Officer at Closets and More, the Southeast's largest custom closet design, installation, and manufacturer. Prior to that, Sandy served as Executive Vice President and Chief Operating Officer for Turknett Leadership Group. Turknett Leadership Group is a character-based management and consulting firm that focuses on aligning strategy, leadership and culture by providing services in the areas of Executive Development, Selection & Integration; Succession Planning; Team Assessment and Development; Ethics, Retention and Culture Consulting.
Dr. Kambiz Khadem
Executive Managing Director
Strategic Sphere
Dr. Kambiz Khadem is the founding partner and Senior Executive Director of Strategic Sphere Corporation in Atlanta, Georgia. He has more than 16 years of experience in Enterprise Strategic Management, Strategic Alignment, Enterprise Software Development, Information Technology solutions, and Enterprise Portfolio and Program Management.During his corporate courier companies such as UPS, Société Internationale de Télécommunications Aéronautiques (SITA), and AT&T have benefited from his solutions, experience and expertise. As the direct result of his extensive research and real-world experience, Dr. Khadem created the performance Continuum Framework which is a comprehensive strategic management discovery, planning, implementation, execution and measurement system that drives sets of realistic and relevant performance equilibrium factors supporting the organization's vision, mission and strategic objectives to a comprehensive range of organizational performance indicators, to provide an top-down end-to-end business and operational continuity.Additionally, Dr. Khadem has been teaching corporate and college courses as a professor, mostly in Strategic Management, Information Technology, Project and Program Management, e-commerce and computer science. Dr. Khadem is holding Bachelors of Science in Computer Science, a masters degree in Global Technology Management and a doctorate degree in Strategic Management. He currently continues his post-doctoral education at Harvard University. He has extensive research in the area of Strategic planning and Strategic Alignment in conjunction with his dissertation.
DeLois Babiker
CEO & Project Director
Intellectual Concepts, Inc.
Former Director of Application | Services, Georgia Department of Human ResourcesDeLois Babiker has over 24 years experience in executive leadership, software development, project management, and fiscal oversight. Her uncanny ability to anticipate IT trends, coupled with her natural ability as a business development professional, have been met with consistent success throughout her career. DeLois is presently serving as the Director of Application Services for the Georgia Department of Human Resources. As Director, DeLois oversees the daily service delivery of web and mainframe application development and maintenance and database services supporting a 80+ application portfolio. She also manages budgets, schedules, and over 100+ centralized and decentralized staff in Atlanta and Milledgeville Georgia offices. Her ability to manage and grow new and existing businesses while simultaneously designing and implementing technology solutions, enabling business process re-engineering gained the attention of MACROsystems, who entrusted DeLois with the launch of its Washington, DC office. As its Director of Federal Sales, DeLois successfully managed the day-to-day operations of MACROsystems, winning $3.2 million in new business by maximizing her extensive knowledge of the federal IT landscape.Prior to her position with MACROsystems, DeLois served as the Chief Information Officer/Director of Information Management for the Neighborhood Reinvestment Corporation. There DeLois daily interfaced with the Executive Management Team and Board of Directors while managing a staff of 28 and a budget of $6.1 million. She also utilized her well-honed project management skills to successfully implement enterprise wide Internet/Web and database applications; enhance the IT infrastructure as well as local- and wide-area networks; and create a responsive user support team. DeLois has also had the good fortune to participate in groundbreaking innovations, having spent eight years at Freddie Mac where she progressed professionally by leading the software development and implementation of its loan origination and REMIC Tax Systems. Eventually DeLois migrated to the Freddie Mac Foundation where she provided technical leadership to the Washington, DC Department of Family Services to resolve the findings of the LaShawn v. Kelly Remedial Order. The result was the design and implementation of Phase I of the Washington, DC foster care State-Wide Automated Child Welfare Information System (SACWIS), which is now a federal requirement for all state Departments of Social Services. DeLois Babiker has enjoyed a stellar career that is sure to grow exponentially in the years to come. Hers is a name you will continue to hear as an innovative technology professional and an enterprising business woman.
TechExecs Network - National Bio
Anthony Huang
Founder & CEO
TechExecs Network | Senior IT Executives Network
Tony@TechExecs.Net | 866.661.0258
A well known industry icon, Anthony Huang has been a successful entrepreneur with a solid track record of having started and sold four profitable business ventures along with serving as the CIO for two venture backed healthcare corporations.  Presently, Anthony serves as the CEO of TechExecs Network overseeing national growth activities, maintaining national CIO relationships, serving as the Chief Strategist for TechExecs Social Applications Team, an Angel Investor and Venture Strategist.  Anthony Huang founded Techxans and TechExecs Network back in 2000.  Techxans and TechExecs Network received its worldwide recognition for helping to launch EnronX.org which was the largest Ex-Enron social networking site.  The entity was mentioned on the front page of The Wall Street Journal, CIO Magazine along with over 33 global TV, Radio and News Agencies. Prior to TechExecs Network, Anthony Huang was the CEO of Rexton InterActive, a Premium IBM Business Partner, that led the market in providing strategic web advisory for over 100 major clients across 23 different industries.  Anthony began his career with Apple Computers and Ernst & Young and was a recipient of the Entrepreneur of the Year Award in 1998 by The Greater Houston Partnership.  He has been a speaker at numerous conferences including InformationWeek, Gartner Midsize Enterprise Summit, TiE Venture Forums and Red Herring Venture Forums.  Anthony graduated from the University of Texas at Austin with a BBA in Management Information Systems, Pursued Innovations Management Training with MIT, and lives in Houston with his wife and two children. 
Rick Kinnard
Events & Sponsorship Manager
TechExecs Network | Senior IT Executives Network
Rick@TechExecs.Net | 866.497.4070

Prior to working full time at TechExecs National, Rick served as the Dallas TechExecs Chapter Vice Chair for two years. He is presently responsible for managing all national forum and social events along with cultivating relationships with TechExecs Coprorate Sponsors.
Rick begin his technology career at the young age of 16 when he created dithering in 1980 to create millions of colors on an Apple II which was "limited" to only 8 colors 5 years before it came to regular use in software.  His early telecom career allowed him the pleasure of working with American Airlines, ATT, Sprint, US Postal Service, several Republican Party campaigns, various religious organizations and Non-Profits such as Special Olympics. At one point he was managing the accounts for 9 different companies including several insurance companies, US Postal Service and the Nielson Rating surveys.   In 1990 Rick bought out his employer and re-launched the business as Trans-Tech Services Inc.  He quit college to dedicate more time to the business, and applied his knowledge of systems analysis and design to transform the internal processes; from sales to shipping.  He mirrored a Xenix system to Windows and created a CRM program from scratch.  He developed "Collision Vision"; a computerized automotive estimating system.  Within 3 years Trans-Tech had tripled in size to over 17,000 business customers nationwide selling software and systems, and other specialty items.   In 1995 finished 8 years with the United States Navy Reserves
In 1998 he started a web design consultancy RKDIA providing dynamic  web design for various web based retailers and web based auction sites.   Since 2000 he has provided his telecommunications expertise through Time Warner, Cypress, Birch Telecom, Centric Voice, and XO Communications. He has helped hundreds of businesses position their telecommunications resources for efficient and profitable results. He is proud to have helped Dallas Food Bank and Make-a-Wish Foundation as part of his many successful strategies to increase productivity and profitability.  Rick has built a personal network of several hundred business contacts.  Rick has three boys, two are well on their way to becoming Eagle Scouts and one is a Bear Cub scout. They enjoy weekend adventures throughout Texas. 
---
About TechExecs™ :: Senior IT Executives Network™
Founded in 2000, TechExecs™ (www.TechExecs.Net) is a national network of Senior IT Executives with over 370,000 contacts throughout the United States of America. The purpose of the TechExecs Network is to focus on promoting regional Technology Community, featuring "Best of Breed" Resources available to key decision makers, Promote Networking and partnership amongst technology and industry executives both online and in-person, and ultimately serving as the dominant Connection for industry buyers and suppliers. The TechExecs™ Network is the national extension of Techxans™.

* ACCEPTANCE:  By attending Techxans|TechExecs public forums and functions you grant us the rights and full release of being able to use your image, title, comments, and views on our video broadcast. By attending the function and appearing on video, you also grant us the ability to broadcast in good faith without any compensation. All videos are used for the purpose of promoting the Technology Executives Network and Business Community.  WE RESERVE ALL RIGHTS TO VERIFY IDENTIFICATION, ACCEPT OR DENY ACCESS TO ANYONE.  BY USING OUR WEBSITE OR ATTENDING OUR EVENTS YOU ACCEPT OUR TERM OF USE AND PRIVATE POLICY  ALL PAYMENTS ARE FINAL AND NON-REFUNDABLE WITH OR WITHOUT CAUSE.
When & Where

Buckhead Club
3344 Peachtree Road NE
Suite 2600
Atlanta, GA 30326


Thursday, September 23, 2010 from 10:30 AM to 1:30 PM (EDT)
Add to my calendar
Organizer
Atlanta TechExecs Network
Founded in 2000, TechExecs™ (www.TechExecs.Net) is a national network of Senior IT Executives with over 370,000 contacts throughout the United States of America. The purpose of the TechExecs Network is to focus on promoting regional Technology Community, featuring "Best of Breed" Resources available to key decision makers, Promote Networking and partnership among technology and industry executives both online and in-person, and ultimately serving as the dominant Connection for industry IT Executives and Solution Provider Executives. The TechExecs™ Network is the national extension of Techxans™.
09-23-2010 TechExecs Atlanta IT Leadership Forum