Description
07 | 19 | 17 MODEL CASTING RSVP
1) TOP MODEL BRAZIL USA - YACHT LAUNCH PARTY 2) NYC FASHION WEEK & BRAZILIAN FASHION WEEK USA
We will be having an informal casting & networking event for our model competition.
** All models must bring a photo, & wear heels. We are casting Runway, Glamor, Swimsuit, & for our makeup & magazine sponsors.**
BOARDING 6:30 PM – DEPARTURE 8 PM SHARP!
CRUZE ON A YACHT WHILE CASTING!
Taking place on the Cabana an elegant & spacious 130 Feet, 300 Person Yacht. We will be creating a unique fashionable, stylish atmosphere & by the end of the night on this amazing Yacht cruise, you will be sure to be yelling out Don't Stop The Music!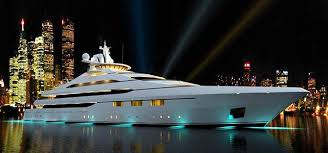 TOP MODEL BRAZIL USA launch party, on the Cabana Yacht an amazing 2 level yacht which features an oversized outdoor lounge, cash bars, and music. Throughout the evening, you'll dance, mix and mingle fashion industry insiders, media, & top models.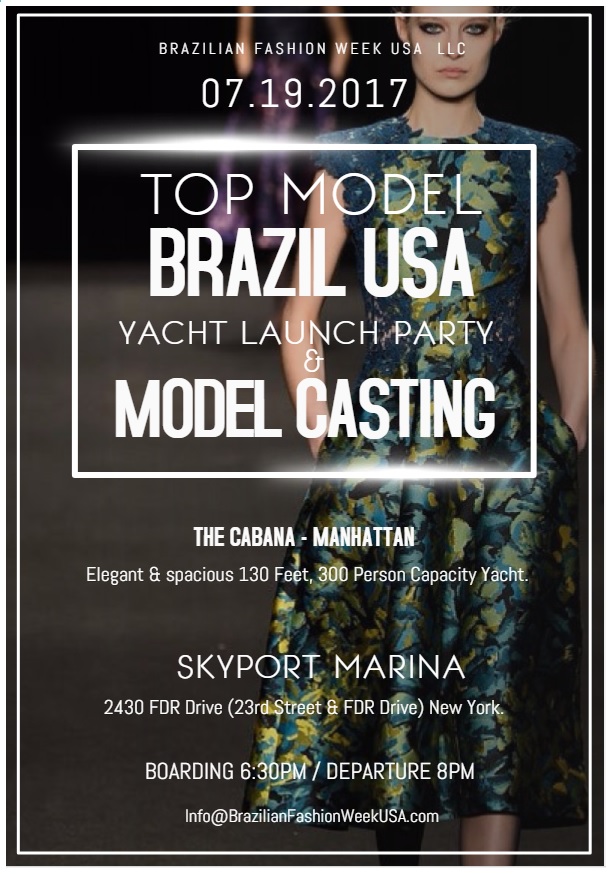 MODEL CASTING
NYC Fashion week & Brazilian Fashion Week USA
We are also conducting an informal casting for our NYC fashion week shows. A launch party event is also a networking event and open to all model, not just Brazilians. Modeling during NYC Fashion week & Brazilian Fashion Week USA can be a great experience, whether you're agency-signed or just starting out. Models can come meet the producers, but be prepared our, video, photographers media sponsors will be looking out to see who has star power.