02/25/2010 -- TechExecs CIO Panel Forum (Breakfast)

Thursday, February 25, 2010 from 8:00 AM to 11:45 AM (EST)
Event Details
 TechExecs Atlanta CIO Panel Forum Breakfast
Thursday, February 25, 2010

Venue
Buckhead Club 

Venue Paid For By
TechExecs' Intraprise Collaboration Program 
 ________________________

"CIO Strategies for Virtualizing Resources"
TechExecs Local Chapter | CIO Invitational Forum

Please join us for a CIO Level Discussion in a lively, interactive, strategic thinking forum, with attendance by qualification only, where leading C-Level and Executive Peers will discuss key issues related to IT Leadership. TechExecs is an exclusive organization and a true network of Senior IT Executives across all regions of the United States. Our open environment encourages awareness, peer-connections, recognition, relationship building, strategic thinking and idea contributions to help shape the success of each other in the community. 
---
OVERVIEW
TechExecs CIO Panel Forum (Atlanta)
Thursday, February 25, 2010
8:00am ~ 11:45am
Buckhead Club 26th Floor
3344 Peachtree Road NE, Suite 2600
Atlanta, GA 30326
AGENDA
8:00am ~ 8:45am
Senior IT Executives Networking -Breakfast-
& Tables Solutions Showcase
8:45am ~ 9:00am
Founder's Welcome by Anthony Huang, Founder of TechExecs Network
Honorary CIO Chair Welcome, Sandy Hofmann, CIO-In-Residence ATDC
Sponsors Appreciation by Rick Kinnard, Events Manager of TechExecs Network
9:00am ~ 9:30am
Keynote Speaker
Paul B. Chen, VP of Research | TechExecs CIO Peer Research
"CIO's Career Critical Success Factors"
9:30am ~ 10:00am
Featured Presenter
Nina Buik, Executive VP of 4th Source
"Virtualizing Labor"

10:00am ~ 10:15am
Featured Presenter
Michael Grant, Director at iLand
"Disaster Recovery in the Cloud"
10:15am ~ 10:45am
- Networking Break -
Expo Solutions Table Showcase
10:45am ~ 11:00am
Featured Presenter
Marissa Bybee, Director of Layered Tech
"Evolution of Cloud"
11:00am ~ 11:45am
Featured CIO Speaker

W. Jerome Oberlton, CEO of Global Technology Services
Former CIO of Atlanta Public Schools System

"Developing IT Business Enabling Strategies to Improve Productivity"


11:45am
Attendees Feedback Form
& Forum Conclusion
---

Come Network, Learn & Share with your Peers!
RSVP:  http://www.TechExecs.Net/atlanta.htm 
 
Thank You to Our CIO Panelists, Featured Speakers & Expo Sponsors
 If you are a CIO, VP of IT or Director of IT and would like to participate on
the Panel, please contact Anthony Huang, Founder |  arh@TechExecs.Net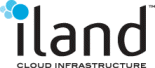 Limited Expo Table Top Display
Opportunities Available.

To become a Sponsoring Member, please contact:
Rick Kinnard, Sponsorship Manager | rick@techexecs.net
 For Additional Info, please call 866.661.0258
 NOTE: This event is free to Industry IT Executives and Professionals and current TechExecs Sponsors and Paid Members.  Sales, Marketing, Recruiting and Consulting Professionals who are not current members or sponsors must purchase a ticket for admission.  *Attendees' List will be provided at the event. 
 SPONSORS CORNER
---
CIO Panelists (Bios) 
Sandra Hofmann, CIO-In-Residence
ATDC
Honorary CIO Chair for TechExecs Atlanta 
Sandra Hofmann is an innovative and inspiring executive who understands and drives the value of alignment across the enterprise and has successfully provided leadership to technology and manufacturing professionals for over 25 years. Sandy's broad management experience, including 14 years with IBM, has enabled her to effectively guide teams to realize goals and deliver desired results.
Particularly adept at addressing issues associated with acquired and merged businesses, Sandy has frequently been recruited to address the most difficult and challenging environments. Sandy has repeatedly demonstrated her exceptional strength of character and leadership, as well as her ability to serve as a change agent. She led the transition activities for one of the first application spin-offs from IBM. She faced the unique challenge of breaking the gender barrier at Simplex, while concurrently transforming the way service was delivered.
She joined MAPICS, their first woman to be a member of the executive team, as the Vice President and General Manager for a newly acquired business unit and was then a lead participant in the company's re-engineering as a functional organization. She then stepped into the unique dual role of CIO and Chief People Officer and established the company's organizational model for the "virtual office" which provided extraordinary results in enterprise efficiency and expense benefits. Her introduction of information liberation, a project management office and portfolio management allowed the company to rapidly assimilate acquisitions (doubling in size) and then obtain full integration in less than six months.
Sandy's management philosophy, leadership characteristics and business results have been acknowledged by numerous industry recognitions: Georgia CIO Leadership Association (GCLA) selected Sandy as the Georgia CIO of the Year in the 2003 regional category. The award honors individuals who have demonstrated outstanding technology leadership in Georgia and excellence in managing their organization's enterprise wide information systems. In 2003 she was selected as one of five finalists for Woman of the Year in Technology by Georgia Technology Association and again in 2004 she was one of seven finalists. Articles highlighting Sandy's results have been published in CIO and CFO Magazine, CIO Insight, CIO Quarterly, Workforce Management, Human Resource Executive, and PINK Magazine. Able to present and discuss information and strategies in a way that establishes rapport, persuades others, and gains commitment, Sandy is an often requested speaker and panelist for technology and community events. 
Sandy's influence reaches beyond her professional undertakings and she is very engaged in her community with the promotion of technology and ethical leadership. She currently serves on the Board of Directors for AAA Auto Club South, TechBridge, Women in Technology, and is the past chairman for the Board of Directors for Society for Human Resource Management (SHRM-Atlanta chapter). A member of GCLA and the Board of Directors Network, Sandy participates on numerous advisory boards including Turknett Leadership Group.
Sandy graduated from Georgia State University with a bachelor of science in education, has completed an intensive program for executive management at Stanford University and received Corporate Directors certification from University of Georgia Terry College of Business. A self-proclaimed "biblioholic", Sandy has an extensive personal library, enjoys herb gardening, weaving, entertaining, and target pistol shooting. Currently Sandy is serving as "CIO-in-Residence" with the Advanced Technology Development Center. Headquartered at Georgia Tech, ATDC is a nationally recognized science and technology incubator that helps Georgia entrepreneurs launch and build successful companies.
Most recently she was Chief Operating Officer at Closets and More, the Southeast's largest custom closet design, installation, and manufacturer. Prior to that, Sandy served as Executive Vice President and Chief Operating Officer for Turknett Leadership Group.  Turknett Leadership Group is a character-based management and consulting firm that focuses on aligning strategy, leadership and culture by providing services in the areas of Executive Development, Selection Integration; Succession Planning; Team Assessment and Development; Ethics, Retention and Culture Consulting.
Paul B. Chen, VP of Research
TechExecs CIO Peer Research Program 
Paul's experience includes designing and leading corporate strategic planning processes, designing and facilitating decision making processes, and crafting a number of business and competitive strategies. Paul has an extensive qualitative research experience – focus groups, individual depth interviews, and online research, and some quantitative experience as well. Research topics include corporate & product branding, product concept tests, feature evaluations, positioning, messaging, won/loss sales, and customer satisfaction.
W. Jerome Oberlton, CEO
Global Technology Services, Inc.
Presentation: "Developing IT Business Enabling Strategies to Improve Productivity"
BIO:  W. Jerome Oberlton is the President and Chief Executive Officer (CEO) of Global Technology Services (GTS). GTS is a full service technology solutions provider focused on bringing IT solutions primarily to small and medium businesses and to the education market. Mr. Oberlton has extensive senior leadership experience in technology strategy development, global systems deployment, enterprise system portfolio management, IT Global Operations and large scale business system implementations.
Mr. Oberlton, who recently completed a series of executive leadership classes at Harvard University's JFK School of Government, is the former Chief Information Officer (CIO) of the Atlanta Public Schools (APS). In his role as CIO of APS, he was responsible for a staff of 120 employees and a $30 Million operating budget. He reported directly to the Superintendent (CEO) of schools and provided executive leadership, strategic direction and IT governance for all technology across the school district. The district is comprised of over 105 schools dispersed across Atlanta. Also, Mr. Oberlton recently served as CIO for Mannatech, Incorporated. Mannatech is a leading developer and provider of dietary supplements, weight loss, and skin care solutions.
Prior to Mr. Oberlton's assignment at APS, he worked for the Power Systems Division of General Electric (GE). At GE he was the IT Controller and Compliance Officer. In that role, he was responsible for leading the organization to the successful certification of Sarbanes Oxley 404. In former roles, Mr. Oberlton served as IT Leader for the Spare Parts business of GE Energy Services. There he amassed and consolidated a portfolio of high performing business systems. These systems enabled higher customer response times and improved overall productivity for the business. In addition, he served as a program manager responsible for Enterprise Resource Planning (ERP), Customer Relationship Management (CRM), Data Warehousing, and Network Systems. His background in Six Sigma and role as a former Master Black Belt has served him well. Mr. Oberlton continues to maintain a focus on business process reengineering, operational efficiency and organizational process improvement. He has spoken at a number of educational and technology conferences on "running IT like a business" and published a number of articles including an article with Gartner in 2004 on "Transforming IT".
Mr. Oberlton earned a BS in Information Technology from Florida A&M University and a MBA from Depaul University in Chicago. He has been a member of several professional organizations including, the CIO Executive Council, Council of Great City Schools and Metro Atlanta CIO Council. He was also the recipient of several distinguished awards - including the Educational Technology Think Tank Award for Fostering Community Transformation from Congressman Major Owens.
---

Featured Presenters (Bios)

Nina Buik, VP
4th Source, Inc. 
A 21-year IT veteran, Nina is Vice President of Sales & Marketing for 4th Source, a US-based, international IT sourcing and staffing company providing premier business and technology solutions for industry leading companies and government agencies.   Prior to 4th Source, Nina served as VP for MindIQ, an IT training and consulting firm for 19 years.
Since 2008, Nina has also served as president of Connect, a 50,000 member IT community of HP business technology. Nina also served as president and vice president of Encompass since 2005. As an industry thought leader in the user community, Nina played an integral role in the organization's marketing, communications, and advocacy efforts.
Nina's role over the past year has been focused on global user community growth, new social media implementation and working with HP leadership to create a greater and expanded culture of awareness and support of the user community. In addition she writes a community blog for Connect. Nina has been quoted over 35 times in the past year in publications such as ComputerWorld, Network World, Search Data Center and TechTarget. 

Marissa Bybee
National Director, Layered Tech
With more than 10 years' experience in sales management within the hosting and telecommunications industries, Marissa brings invaluable expertise to enterprises looking for hosted infrastructure solutions.  As national sales director for Layered Tech, she has helped numerous organizations – through enterprise-class dedicated and cloud computing hosting services  – get immediate payback by better utilizing their IT staff, resources and budget, while enjoying the long-term benefits from reduced capital spending, higher productivity, and greater speed to market.  Prior to her position at Layered Tech, Marissa held a number of management positions at The Planet.  A dynamic speaker, Marissa has been a featured presenter at numerous industry venues over the last several years.
Michael Grant
Director, iLand

With more than twelve years experience in technology consulting and sales, Michael Grant provides considerable knowledge and experience to both the iland team and his clients.
Currently Michael is Southeast Sales Director responsible for driving iland enterprise cloud computing revenue, and managing the overall health of the sales territory through direct and channel relationships. His certifications include VMWare ESX, vSphere & VDI, Cisco Switching & Routing, Dell EqualLogic, and Server Infrastructure as well as NetApp.
Michael's strong technical proficiency also comes from his previous experience with other IT industry leaders such as IBM and Verizon where he worked on network infrastructure solutions involving VoIP, wireless, and video solutions. In 1998 he graduated with a BA from Boston College and is currently finishing his MBA at Loyola College in Maryland. 
Michael will present the most effective strategies for using Cloud Computing Resources as the backbone of a successful Disaster Recovery Plan. Businesses of all sizes are taking advantage of SAN to SAN, VMware SRM and other software based replication technologies to insure that when the next unplanned outage happens the data will be secured in a cloud datacenter with available computing resources to resume business. In addition to learning how to protect server workloads we will also discuss the ways that virtual desktops are simplifying Business Continuity Plans.  
---
About TechExecs™ :: Senior IT Executives Network™ 
If you have already RSVP'ed, please let your friends and associates know about this valuable networking & learning event.  TechExecs Network 14090 SW Freeway, Suite 300, Sugar Land, TX 77478 FAX: 832-201-9423 If you wish to no longer receive this email invitation, please FORWARD the ENTIRE MESSAGE to unsubscribe. - OR - CLICK ON THE UNSUBSCRIBE LINK BELOW.
Founded in 2000, TechExecs™ (www.TechExecs.Net) is a national network of Senior IT Executives with over 370,000 contacts throughout the United States of America. The purpose of the TechExecs Network is to focus on promoting regional Technology Community, featuring "Best of Breed" Resources available to key decision makers, Promote Networking and partnership amongst technology and industry executives both online and in-person, and ultimately serving as the dominant Connection for industry buyers and suppliers. The TechExecs™ Network is the national extension of Techxans™. 
* ACCEPTANCE:  By attending Techxans|TechExecs Network public forums and functions you grant us the rights and full release of being able to use your image, title, comments, and views on our video broadcast. By attending the function and appearing on video, you also grant us the ability to broadcast in good faith without any compensation. All videos are used for the purpose of promoting the TechExecs Network CIOs & Business Community. BY USING OUR WEBSITE OR ATTENDING OUR EVENTS YOU ACCEPT OUR TERM OF USE AND PRIVATE POLICY  ALL PAYMENTS ARE FINAL AND NON-REFUNDABLE WITH OR WITHOUT CAUSE. 
When & Where

Buckhead Club
3344 Peachtree Road NE
Suite 2600
Atlanta, GA 30326


Thursday, February 25, 2010 from 8:00 AM to 11:45 AM (EST)
Add to my calendar
Organizer
Atlanta TechExecs Network
Founded in 2000, TechExecs™ (www.TechExecs.Net) is a national network of Senior IT Executives with over 370,000 contacts throughout the United States of America. The purpose of the TechExecs Network is to focus on promoting regional Technology Community, featuring "Best of Breed" Resources available to key decision makers, Promote Networking and partnership among technology and industry executives both online and in-person, and ultimately serving as the dominant Connection for industry IT Executives and Solution Provider Executives. The TechExecs™ Network is the national extension of Techxans™.
02/25/2010 -- TechExecs CIO Panel Forum (Breakfast)