Description
This class is supported by:
About This Class
Transmedia is the focus of the upcoming Startup Weekend. By broad definition, it is a rich, interactive story told across multiple media or experiences. But what exactly is the basis for a compelling transmedia project?
Is it Premise? Themes? Scope? Execution?
In this Transmedia Bootcamp, attendees will be encouraged to explore this question and get their creative minds working towards transmedia concepts that could be implemented during Startup Weekend. We will discuss storyworld creation and the idea of compelling interactive characters as well as experience design and how it impacts audience participation. Brief case studies will highlight various transmedia models from interactive web series to live gaming events. You will learn:
What exactly is transmedia & why is it the future of storytelling?

What do I need to create a transmedia project?

Where do I even begin?
These questions and more will be answered as participants get excited about the myriad possibilities available through the world of transmedia storytelling. They'll leave the workshop with a concept for a transmedia project and a list of tools and platforms that can make it become a reality.
Case studies of various types of transmedia projects will provide inspiration for participants' own work. A guided brainstorming session will then turn inspiration into an idea for a transmedia project, which we'll expand through the creation of compelling characters to drive the story across multiple platforms. Basic story structure will be outlined and the concepts of experience design and gamification wil be addressed.
About You
StartupWeekend Transmedia participants

Transmedia enthusiasts

Media producers

Creatives
About Your Teacher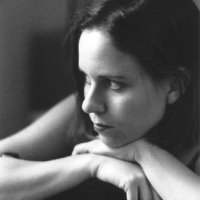 Susan Bell is currently a Creative Technologist for Transmedia Storyteller, designing interactive stories told across social media and mobile platforms. She became interested in the world of transmedia as a way to extend traditional media stories during her years as a producer and production manager in stop motion animation. Her credits include work with Oscar-nominated director Henry Selick ('Nightmare Before Christmas') and four seasons on the Emmy-winning 'Robot Chicken'. In 2010, she formed Charon Pictures Inc. to develop film/TV/transmedia properties and has since produced and designed several alternate reality games (ARGs), including the 'Miracle Mile Paradox.' A recent Bay Area transplant from Los Angeles, Susan holds an MFA from Florida State University Film School and is a member of the Producers Guild of America and Academy of Television Arts & Sciences.
Learn more about Susan here.
Organizer of #_Transmedia: How to Create Your Transmedia Project