دورة مدراء/اخصائيي التسويق الرقمي المعتمد - جدة Digital Marketing Course

Monday, January 23, 2017 at 5:00 PM

-

Wednesday, January 25, 2017 at 10:00 PM (AST)
Who's Going

Loading your connections...
3 of your friends are going.
Share it to get more people on board!
Share

Sara Haughty
San Francisco, California

Luke Picard
London, United Kingdom

Rick Vespucio
Florence, Italy
Event Details
دورة مدراء/اخصائيي التسويق الرقمي المعتمد
ستوفر لك هذه الدورة المعرفة والمهارات الأساسية التي تحتاج إليها لوضع و تنفيذ خطط التسويق الرقمي و ستتعرف ايضا على الاتجاهات الرئيسية للتسويق عبر الانترنت .سواء كنت صاحب مؤسسة او شركة او مدير تسويق في احدى الشركات و تبحث عن تطوير العمل و زيادة الارباح عن طريق التسويق الرقمي فإن هذه الدورة هي التدريب الامثل لك في هذا المجال.
محتويات الدورة  :
- مقدمة عن التسويق الرقمي في الشرق الاوسط 
-  تاسيس الموقع الالكتروني على اسس هندسة التحويل من WSI 
- اهمية الاعتماد على الموقع الالكتروني لتأسيس التسويق الرقمي الناجح 
- التسويق عبر محركات البحث 
- التسويق عبر البريد الالكتروني 
- التسويق عبر الموبايل و الاجهزة الذكية 
- الاعلانات الرقمية ( الدفع مقبل النقرة و البنارات ) 
- سبل تحليل البيانات و قياس الاداء 
- التخطيط الفعال لادارة مهام و ادوات التسويق الرقمي 


تفاصيل محتويات الدورة : 

1- تطوير الموقع الالكتروني:  الية تطوير المواقع و التسويق عبر محركات البحث و تطبيقات الهواتف الذكية 
- مقدمة عن التسويق عبر الموقع الالكتروني
- تاسيس الموقع الالكتروني على اسس هندسة التحويل من WSI
- الخطوات ال 8 لجذب العملاء و زيادة الزيارات الى موقعك الالكتروني
- الصفحات السبعة الاساسية على الانترنت دائما
- الية ربط الموقع على شبكات التواصل الاجتماعية
- التحقق من الية عمل الموقع الالكتروني و مراجعة الاداء

2- التسويق من خلال تهيئة الموقع على محركات البحث : 
- مقدمة عن عملية التسويق عبر محركات البحث من خلال الموقع (داخل الصفحة / خارج الصفحة )
- التسويق عبر الهواتف الذكية
- تحليلات المواقع عن طريق Google_Analytics
3- الاعلانات الرقمية: اعلانات جوجل, البانرات الرقمية, اعادة التسويق, اعلانات الهواتف الذكية 
- إعداد حملة بحث على موقع جوجل 
- انشاء صفحة الاعلانات على الانترنت و كيفية تصاميم بانرات رقمية
- البحث عن الكلمات الرئيسية للبحث و ادوات البحث
- عملية إدارة الحملة على جوجل
- تقارير الحملات وتحليلات التقارير


4- التسويق عبر البريد الالكتروني: ادارة و تنفيذ حملات التسويق عبر البريد الالكتروني
- مقدمة عن التسويق عبر البريد الإلكتروني 
- إعداد حملة تسويق عبر البريد الإلكتروني 
- إعداد نظام التسويق عبر البريد الإلكتروني
- إنشاء قالب حملات بريد الكتروني ناجح- كتابة المحتوى الناجح و كيفية جذب العميل لاتخاذ خطوات من خلال الحملة
- سلسلة حملات التسويق عبر البريد الإلكتروني الالية- تقارير الحملة وتحليلات المعطيات

5- خطط التسويق الرقمي : التحليل والتخطيط 
- فهم الاعمال من خلال توجهات التسويق الرقمي 
- كيفية قياس احتياجات الأعمال و نقاط ضعف الشركة
- كيفية الاستفادة من أدوات التسويق الرقمي لاحتياجات العمل
- بناء خطة التسويق الرقمي لمدة 30 يوم خلال الدورة

الفائدة من هذه الدورة :

- فهم واضح للتسويق الرقمي الحديث
- آلية التسويق على الانترنت لزيادة معدلات البيع 
- كيفية نشر إعلانات على شبكة الإنترنت لتصل إلى الملايين من العملاء المستهدفين
- تعلم كيفية الحفاظ على العملاء من خلال التواصل معهم
- التعرف على العديد من التطبيقات و المصادر على الانترنت لدعم خطة التسوق الرقمي

في هذا التدريب ستقوم ب : 
- انشاء حملة اعلانات على Google Ad-Words و إدارة الحملة.  
- استخدام نظام  Constant  لبناء حملات التسويق عبر البريد الإلكتروني 
- كيفية تقييم و تحليل المواقع الإلكترونية باستخدام , Google Analytics , WSI Webscan
- إنشاء خطة التسويق الرقمي و مناقشتها. 

لمن هذه الدورة 
- مدراء و اخصائي المبيعات و التسويق
- مدراء و اخصائي التسويق الرقمي 
- مدراء و اخصائي العلاقات العامة 
- رواد الأعمال و اصحاب المؤسسات و المشاريع 
- المهتمين في مجال التسويق الرقمي
المحاضر:
مدرب معتمد و مستشار التسويق و التواصل الاجتماعي وتقنية المعلومات
خبرة اكثر من 23 عام 
إقرأ المزيد
الشهادات:
ستحصل على شهادة حضور الدورة من "دبليو إس أي" عند اتمام الدورة وسيتم توثيق هذه الشهادة من خلال موقعنا باستخدام الرقم التسلسلي
الرسوم :
     تكاليف البرنامج التدريبي هي 4,125 ريال سعودي
       التسجيل المبكر (25 يوم قبل الدورة) البرنامج التدريبي هي 3750 ريال سعودي

الرسوم تتضمن الفوائد الاضافية التالية 
    تقرير و تقييم شامل و دقيق لموقعك الالكتروني على الانترنت مجاناً قيمته 1350 ريال 
    اشتراك لمدة عام في مكتبة "WSI" الرقمية (كتب - ارشادات - نصائح - فيديوهات - ابحاث - و تقارير تسويقية)
   اشتراك دائم في مجموعت خبراء "WSI" في دول الخليج لتبادل الخبرات و الاراء و طلب المساعدة من الاعضاء
   معرفة فرص العمل المتاحة في مجال التسويق الرقمي في المملكة 
    الحصول على تدريب مستمر لمدة 12 اسبوع من خلال ابحاث اعدها افضل خبراء شركة "دبليو إس أي" في العالم 
   تقييم لخطة التسويق الرقمي التي يعدها المتدرب بعد الدورة من قبل المدرب 
WSIstrem.com    شهادة مسجلة و موثقة على موقع


 

سجل اليوم وادخل عالم التسويق الرقمي باحتراف
 Jeddah +96612263 7151      Mobile +966561000547
Have questions about دورة مدراء/اخصائيي التسويق الرقمي المعتمد - جدة Digital Marketing Course?
Contact WSI Courses
Save This Event
When & Where

WSI stream
6699 Fayd As Samaa
Jeddah, 23213
Saudi Arabia

Monday, January 23, 2017 at 5:00 PM

-

Wednesday, January 25, 2017 at 10:00 PM (AST)
Add to my calendar
Organizer
WSI Courses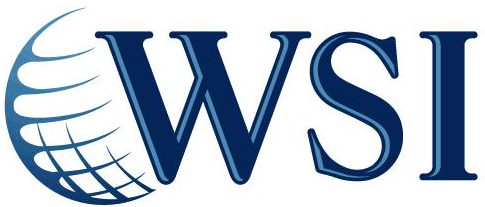 دورة مدراء/اخصائيي التسويق الرقمي المعتمد - جدة Digital Marketing Course