Description
本次活动感谢北美新浪和微博的支持! Thanks for the support from sina.com and weibo.com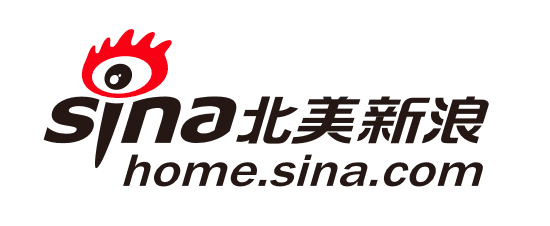 **两颗红豆会员独家票价! 已经打好折,大家直接购买就好!
美国旧金山国际新概念电影节今年将举办第三届。电影节已从世界各地的数百部报名影片中选择了50多部入围参赛,第三届颁奖典礼将于10月9日, 星期日下午在旧金山市中心著名的Herbst Theater隆重举行。
San Francisco International New Concept Film Festival_SFNCFF will hold the Third Annual Festival in October, 2016. SFNCFF has selected more than 50 films from hundreds of films submissions around the world entries. The Third SFNCFF Film Festival Award Ceremony will be held on October 9, Sunday afternoon at 2:00 pm at the beautiful Herbst Theater in downtown San Francisco.
电影节以影会友,相互交流,为电影发展不断提供新鲜血液。美国旧金山市是全世界电影和电视的重要发源地之一,让来自世界各地的优秀电影人才一年一度聚会在此地,为共同促进未来电影的新发展开拓思路与踊跃实践是本电影节的宗旨。今年的参赛电影包括各种类型:剧情片,纪录片,动画片,广告片及音乐片等等,今年还特别增加了电影文学剧本单元。参赛的影片来自美国,中国,德国,日本,韩国,巴西,委内瑞拉,智利,乌克兰,哈萨克斯坦,伊拉克,巴基斯坦等几十个国家。可喜的是一大批年青的电影制作人涌现出来,影片的质量明显提高,剧本创作的内容也很广泛,有战争片,创业片,爱情片,科幻片等。绝大部分影片都有着正能量,热爱生活与生命,积极向上。评委会成员有资深的电影工作者:制片人,导演,电影学院或动画学院的院长或教授,电影音乐专家,也有个别媒体代表。
In 2016, the Third Film Festival gradually grows. The film entries include various categories: drama, documentary, animation, commercial and music, etc. Particularly this year, we added film scripts unit. The films submitted from different countries: the United States, China, Germany, UK, Australia, Japan, South Korea, Brazil, Venezuela, Chile, Ukraine, Kazakhstan, Egypt, Iraq, Pakistan and many other countries. The good news is that SFNCFF attracts a large number of young filmmakers; the quality of the films significantly improved; the content of the script writing is widespread, such as war films, entrepreneurship, romance, science fiction and so on. The vast majority of the films are positive, loving life and lives. Our Judge Committee members are well-acclaimed filmmakers: producers, directors, dean or professor of Film or Animation Schools, film music experts a few media representative.
特邀嘉宾
电影节还请到数位中美著名导演,影星参加颁奖,共襄盛举。电影节专门请到好莱坞著名制片人,奥斯卡提名导演兼明星Will Wallace先生,明星Patrice Fisher, 中国明星姜黎黎,汪宝生伉俪。特别值得一提的是,北美著名独手小提琴演奏家殷兆基先生作为颁奖嘉宾并现场演奏电影插曲。殷兆基先生出生于加拿大,母亲祖籍为中国香港,父亲祖籍为泰国,哈佛大学音乐教育博士毕业,获取多项国际小提琴演奏比赛大奖,在北美与中国颇负盛名,获许多专业音乐会或赛事争相邀请作为演出嘉宾或评委。
Special Guest
The festival invited well-known US and Chinese directors, stars to be the awards ceremony special guests. The Oscar nominated Director and Star Mr. Will Wallace, Film Star Ms. Patrice Fisher and an well-acclaimed singer-hand Violinist Adrian Anantawan, etc. Before the Award Ceremony in October, SFNCFF holds 2016 Film Song Contest in August and Film Music Composing Contest in September, which attracts numerous film music lovers, especially young talents to join in.
旧金山国际新概念电影节得到了中国驻旧金山总领事馆的大力支持,2014年第一届和2015年第二届中国总领馆文化组特别参加指导。2016年本电影节很荣幸地受邀加入中国总领馆主办的中国艺术节,相信会为中美电影文化交流做出特殊贡献。电影节还别出一格开展"最受欢迎影片"网上投票。兹定于10月7日举办电影节开幕酒会,10月8日电影放映与座谈,10月9日颁奖典礼。
广告招商
2016 旧金山国际新概念电影节頒獎典禮場刊廣告及赞助。详情请看赤兔华盟售票网站。
2016 San Francisco International New Concept Film Festival Awards Ceremony Program Advertising and Spsonsorship. For details, please visit our webste.
主办单位:
美国旧金山国际新概念电影节(San Francisco International New Concept Film Festival,简称:SFNCFF是由美国联邦政府批准的501(C)(3)非营利组织,电影节与任何政治或宗教倾向无关。电影节创办以来为热爱电影制作的学术团体,专业影视企业/机构,独立制片团体, 个人, 新手以及在校学生提供了崭露头角,发展新概念,新思路的国际平台;也为发现和甑选来自世界各地的潜在优秀电影后备人才,提供了便利的自由交流渠道,更好地为推动未来电影事业的蓬勃发展作出贡献。
San Francisco International New Concept Film Festival_SFNCFF_ is the US federal government approved 501 (C) (3) tax-exempt non-profit organization, which is without any political or religious orientation. By providing an international platform for all film lovers, professional filmmakers and film/media students who love filmmaking to stand out, SFNCFF discovers and selects potential talents with new technique & skills, who demonstrate original concept and accelerate their development within the film industry.
主要合作媒体:
【赤兔华盟】-美国生活资讯社交平台(原名湾区生活平台)起源于2015年三藩市湾区。到了今天,【赤兔华盟】在微信上为湾区,LA,纽约等地的朋友建立了过上百个群,包括 全职,兼职,地产,租房,装修,法律,税务,汽车,二手, 物流,旅游, 美食,才艺, 科技,活动,宠物,商业 等等各式各样的生活商业主题。取千古名马赤兔的寓意,【赤兔华盟】将秉承便利大家,团结华人的忠旨,像行动力迅速耐力惊人的赤兔一样,我们会继续快速为大家提供各种有关衣食住行资讯与服务,让您一指掌握当地各种生活社交资讯,令身在海外的您不再感到孤单与无助。
网站:www.uschitu.com
微信公众号:uschitu
微信工作号(添加后可以拉入微信群):uschitu2
Facebook: https://www.facebook.com/groups/571474946366317/ 有合作意向的朋友与商家,欢迎发电邮至swift.horse520@gmail.com或私信微信号uschitu2与我们联系。如果想定期收阅我们的资讯,请点击以下的二维码关注我们的公众平台。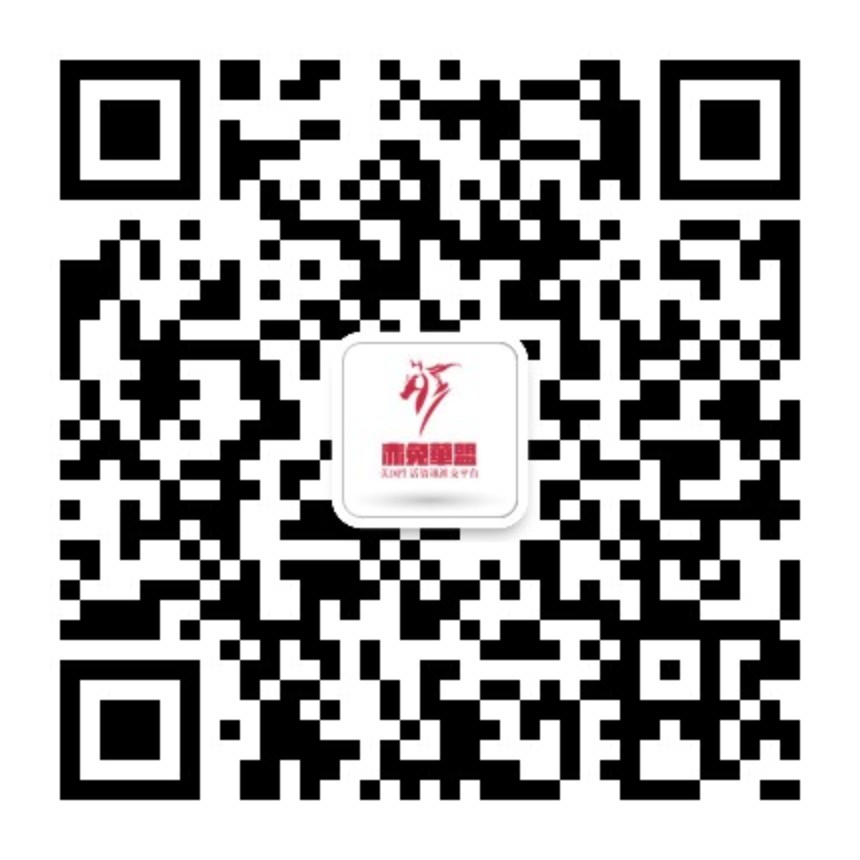 USCHITU- US Information & Social Platform (formerly known as the Bay Area Life Platform) originated in 2015, San Francisco Bay Area. Today, USCHITU in WeChat platform established over hundreds of Wechat groups for members in the Bay Area, LA, New York. Topics of the groups include job , real estate, rental, renovation, legal, tax, cars, second-hand, delivery, tourism, food, talent, technology, activities, pets, and a variety of business life business topics. Liked the famous Chinese horse Red Hare (Chinese name "Chitu") horse, we continue to quickly provide you with a variety of information about the basic necessities services that allow you a variety of means to master the local social life of information,
Website: www.uschitu.com
WeChat Official Account: uschitu
Facebook: https://www.facebook.com/groups/571474946366317/
For Business collaboration, please visit swift.horse520@gmail.com
协办单位:
两颗红豆 www.2redbeans.com