未来独角兽应该怎样做营销--初创企业营销101

Saturday, December 2, 2017 from 2:00 PM to 4:00 PM (PST)
Event Details
初创企业在开拓市场时总会面临各式挑战,从0到1的初创企业,怎样找到准确的市场定位,从无到有打造一个属于自己的品牌?在数字营销时代,如何利用有限的资源以小搏大?本期中美创新峰会有幸邀请到两位市场营销专家,分享在中美两大市场的营销实战经验。
来自中国的小i机器人,拥有全球最大规模的智能机器人商业化应用,用户超过8亿,小i机器人品牌与市场战略副总裁梅莉女士,将分享在中国市场如何建立媒体、政府、投资人、顾问公司的关系,树立品牌影响力,提升品牌估值;常驻美国的数字营销专家Carolyn Bao女士,将分享硅谷初创企业如何利用数字营销提升企业价值。她们将讨论中美两地初创企业在市场营销领域各自面临的挑战和开拓市场方式的异同。
会议议程
2:00-2:30 注册接待
2:30-2:50 Carolyn Bao将分享最新营销案例,硅谷初创企业如何利用数字营销提升企业价值
2:50-3:10 梅莉将分享小i机器人的成长故事,从品牌定位到提升品牌价值
3:10-3:30 嘉宾讨论
在资源有限的情况下,初创企业应该如何制定营销计划?

中美市场营销方式的不同(是否美国更重视线上营销?而中国更重视地推?)

针对企业用户和个人用户的营销应该如何去做?

中国企业出海应该如何开始?想要跨境的美国初创公司又该怎么破局?

…..
3:30-4:00 问答环节
演讲嘉宾:
梅莉,小i机器人品牌与市场战略副总裁
十年记者、主持人职业生涯。先后在方正、威盛、优派任中国区市场总监,在市场战略规划和企业品牌打造方面具有丰富的实战经验。自从加入小i机器人,全面负责公司品牌战略规划及品牌体系建设工作,将小i打造为全球领先的人工智能技术及产业化平台供应商,并在新三板挂牌上市。梅莉还兼任上海中小科技企业营销顾问,为多家企业提供品牌咨询服务。曾著书《别说不可能》。
Carolyn Bao,高级营销总监,BrightEdge Technologies 
作为资深的全栈营销专家,Carolyn先后就任于Yahoo,Visa和Box等多家财富五百强企业,在Product Marketing, Consumer Marketing, 和Business-2-Business Marketing 方面均有涉猎。Carolyn尤其擅长数字营销,以及多渠道,多媒体的整体营销方案的策划和执行。她现任SEO云端软件服务商BrightEdge的高级营销总监,同时也是三个孩子的母亲,成功的天使投资人,并兼任清华大学X-Lab加速器的导师和美国University of Connecticut大学MBA学院的客座讲师,主讲数字营销。
When & Where
155 Bovet Road, Suite 302, San Mateo, CA 94402



Saturday, December 2, 2017 from 2:00 PM to 4:00 PM (PST)
Add to my calendar
Organizer
China America Innovation Network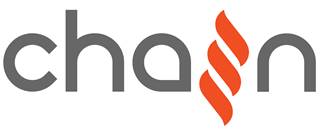 www.innovationchain.org
China America Innovation Network (CHAIN) aims to help entrepreneurs transform innovation into value through knowledge and resource exchange between U.S. and China. Our mission is to build a multinational ecosystem of mentors, experts, professionals, and peers based in U.S. and China that will enable entrepreneurs to realize their entrepreneurial ambitions by accessing resources from both U.S. and China. As a non-profit organization, we are powered by a team of passionate volunteers, successful entrepreneurs, experienced executives, business operations professionals and engineering wizards. Founded in 2011, the CHAIN network now connects thousands of members in both Silicon Valley and China.