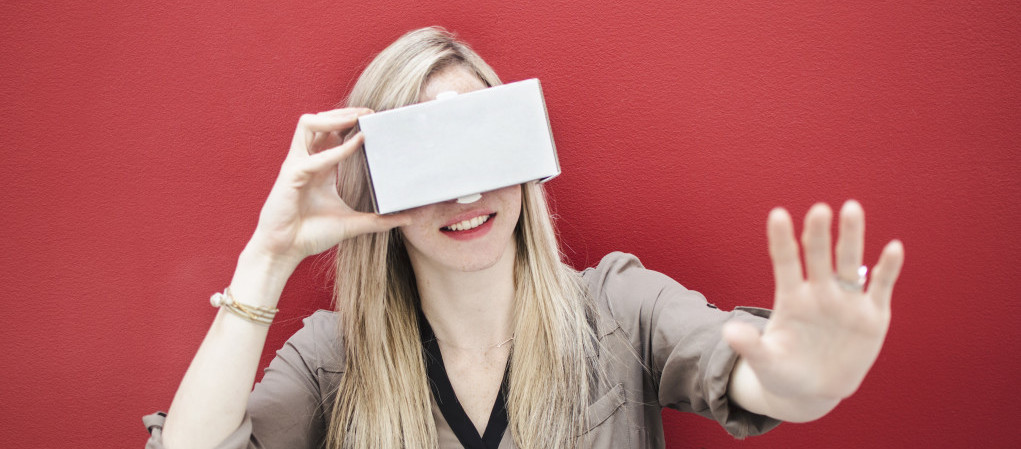 Will Virtual Reality Help or Hurt Live Music?
Virtual reality was once the domain of gamers and nerds, but it's now transforming all areas of entertainment — including music. Experts estimate that virtual reality (or "VR") will grow into a $30 billion industry by 2020, and we have the music industry to (partially) thank.
For example: last year, Jaunt introduced an app that let users watch immersive 360-degree video of Paul McCartney performing at San Francisco's Candlestick Park. In 2014, the Who launched a VR app, and singer-songwriter Jose Gonzalez released a music video for Oculus Rift.
All of this leads us to wonder: will VR continue to gain traction among musicians? And will its popularity help or hurt the live music industry? To answer these questions, let's dig into three significant virtual reality trends.
1. Virtual reality is becoming more accessible.
Until now, the big drawback of virtual reality has been cost. Clearly, high prices won't keep everyone away — just this January, the demand to pre-order headsets made by Facebook-owned VR system Oculus Rift crashed their site. But Oculus Rift also requires a computer with the right specifications. The "all-in" price, according to Oculus chief Brendan Iribe, is closer to $1,500.
As VR technology has become easier to master, more affordable options have emerged. Google Cardboard is a literal cardboard box that works with your smartphone to create a simplified virtual experience. A world where VR systems are as common as television sets may be closer than we think — and the live music industry is paving the way.
2. Virtual reality is giving festival fans a new way to enjoy the show.
Coachella is the festival that once brought us the Tupac hologram and was an early adopter of RFID wristbands. Now, Coachella is using virtual reality as a promotional tool. The festival partnered with Vantage.tv and Google Cardboard to introduce their fan base to a virtual reality bonus. Fans who bought tickets to Coachella got complimentary cardboard VR headsets with their welcome packages.
By downloading Coachella's virtual reality app, festival-goers could view content before, during, and after the April festival. This included things like performances, 360-degree festival panoramas, and interviews with artists. Coachella also supplied the free app download to anyone who wanted it — though fans needed a supported VR headset to enjoy. Fans' excitement on social media proves virtual reality can enhance the live music experience — but it won't replace it.
3. Virtual reality is creating new ways to monetize live music.
Coachella gave it away for free, but there are many ways for music promoters to monetize virtual content. To UphoricTV founder Parag Bhandari, "Being able to stream, cover, and bring these amazing experiences to festival fans around the world allows for newfound monetization for festivals, brands, and advertisers." It's worth noting that, despite giving away virtual reality insight into their festival for free, Coachella's tickets continue to sell out every year.
Not everyone can make it to a show in person, and virtual reality could become a new way for music promoters to sell an alternative type of tickets. As Scott "DJ Skee" Keeney said in a recent Tech Crunch article, "Sitting in a room wearing goggles will never replace seeing your favorite artist in person, surrounded by other fans, or the energy that brings. But let's face it — live music isn't accessible to everyone."
Rather than cannibalizing attendance from live shows, virtual reality is giving fans new ways to immerse themselves in the music. Now, fans have the ability to re-watch their favorite sets or pay to watch a show they missed.
Fans are certainly still going to shows. In fact, money spent on tickets to see live music has grown by 66% over the last four years. Music lovers agree that nothing will ever replace the energy and the passion of live music — but virtual reality can be a great compromise when in-person attendance just isn't possible.
While the full impact of virtual reality remains to be seen, these trends seem to suggest that the tech will only continue to enhance the live music experience.
To read more about the state of music, download our free report: 2016 Music Trends: 25 Tastemakers Foresee the Future.